Peanut Butter Fudge Iced Brownies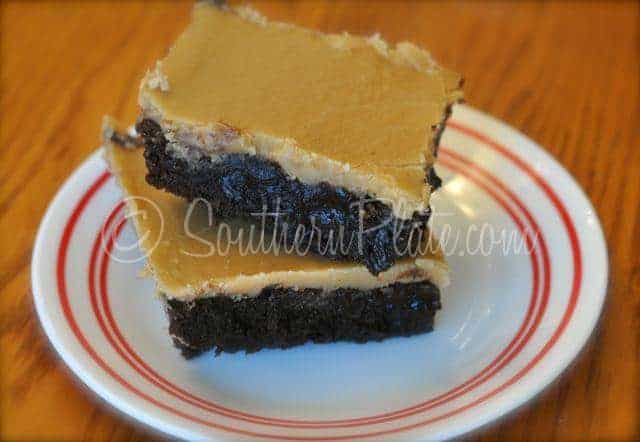 1 box brownie mix, prepared according to package directions*
1-1/2 cups sugar
7 tablespoons milk
2 tablespoons shortening
2 tablespoons margarine
¼ teaspoon salt
1 teaspoon vanilla
½ cup creamy peanut butter
Prepare brownies according to package directions and allow to cool completely before beginning icing.
In heavy saucepot combine the sugar, milk, shortening, margarine, and salt. Bring to a rolling boil while stirring constantly.
Once it reaches a rolling boil stop stirring and let boil for two minutes or until it reaches soft ball stage (I don't use a thermometer, I just let it boil for two minutes).
Remove from heat and quickly stir in the vanilla and peanut butter. Beat until smooth and quickly spread over the brownies.
Recipe by
Southern Plate
at https://www.southernplate.com/peanut-butter-fudge-iced-brownies/