Peaches and Cream Cornbread with Maple Sausage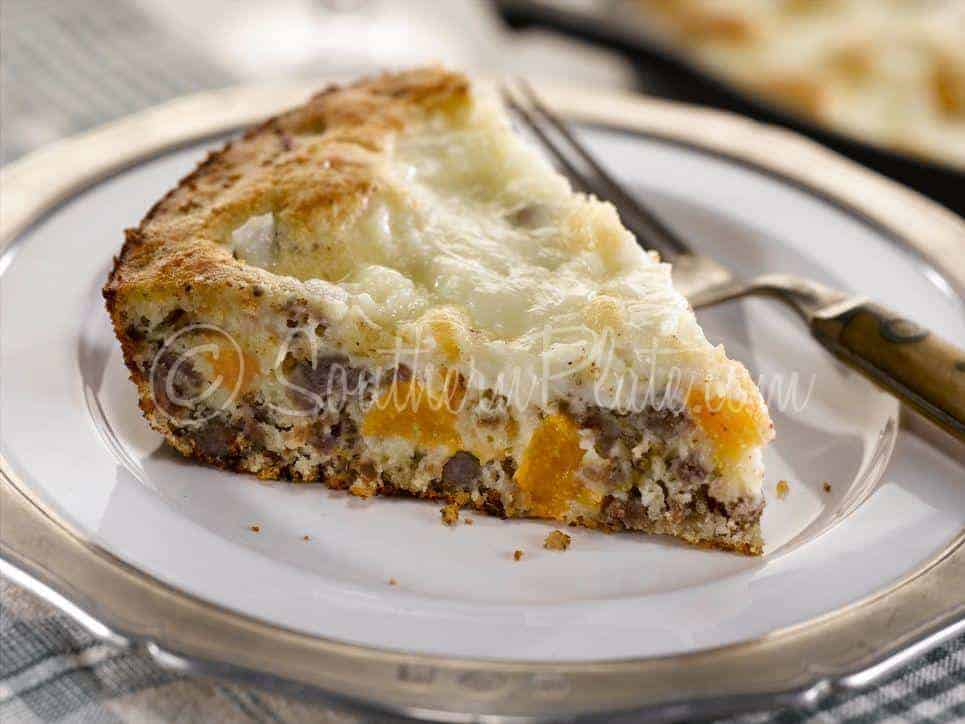 1 (8 oz.) container cream cheese spread
⅓ cup sugar
1 tablespoon Crisco® Pure Vegetable Oil
1 pound maple pork sausage
Crisco Original No-Stick Cooking Spray
⅔ cup milk
1 large egg
1 (6 oz.) package Martha White® Buttermilk Cornbread and Muffin Mix
2 tablespoons firmly packed light brown sugar
1 (15 oz.) can sliced or diced peaches, drained
HEAT oven to 400°F. Stir together cream cheese and sugar in small bowl.
HEAT oil in 10-inch Lodge® cast iron skillet over medium heat. Add sausage and cook, breaking up meat with wooden spoon, until no longer pink. Drain. Wipe out skillet with paper towel. Spray skillet with no-stick cooking spray.
WHISK together milk and egg in large bowl. Stir in cornbread mix and brown sugar until smooth. Stir in peaches and cooked sausage. Pour into prepared skillet
DROP small spoonfuls of cream cheese mixture evenly over cornbread mixture. Bake 20 to 25 minutes until lightly browned. Cool 5 minutes.
Recipe by
Southern Plate
at https://www.southernplate.com/peaches-and-cream-cornbread-with-maple-sausage/