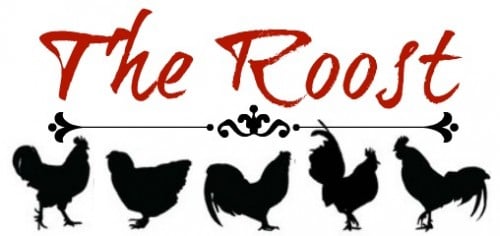 Have you ever woke up with a sense of dread?
I used to do that pretty much every day. It was self inflicted, really, a habit I formed over time due to my own thoughts and actions.
No one was to blame. My life wasn't horrible. I wasn't going through any particular agony of note. In fact, if I were to have stood back and objectivally looked at my life I would have had to admit that a good majority of my dreams had already come true and I really had it pretty darn good, especially compared to the majority of the world. A roof over my head, a good husband, and two healthy children. What more could I ask for?
So what was wrong? My attitude.
I got in a habit, which is easy to do, of looking for the negative. Often in today's society, it is actually the "in" thing to do with pop culture encouraging us to be snarky, sarcastic, and complain about things – to raise ourselves up by feeling superior (which is why I have ditched pop culture but that is a story for another day).
So what did I do? First of all, I admitted that I was the problem. I've found that folks who aren't willing to do that spend lifetimes digging deeper and deeper holes as they slowly bury themselves and blame the world for it.
Then, I went back to my roots, followed the example of my ancestors that the Lord set before me, got over myself, and changed my thinking. It was a process, but it began with only one step and when I dedicated myself to repeating that one step it eventually picked up speed and snowballed.
What was the step? I decided to look for things to be grateful for.
Cultivating a grateful heart has improved every single aspect of my life far more than I could have ever imagined.
But it started with me realizing that I couldn't change the world…
but I could change me.
So I did.
I still have pain but that's just pain. I'm used to it so I don't really think about it anymore. It's just become part of my life and like anything in your life, You've gotta weigh the cons against the pros and give the pros extra credence.
It's all in your focus.
What you focus on tells a lot about who you've decided to be.
And we all decide who we are going to be.
Whether we are going to be an encourager or a discourager, a grateful person or a complaining person. Whether we are going to use our life victoriously or sit back and whine about not ever having been given the ideal circumstance or opportunity for us to shine.
You can shine with broke legs, or no legs, or perfectly working legs. You can shine when you're unemployed, or overworked, eating filet mignon, or living on ramen noodles.

 You can shine when the odds are stacked against you – and it will actually be a brighter gleam because of it.


The thing is, if you're going to shine, you've got to shine right now. If you are making excuses not to shine, right now, where you are, then you're just making excuses not to shine.
And if you can't shine in a dark spot, if you only want to shine when it's midday and sunny and the winds are perfectly aligned for you like they are in your dreams – then you don't want to shine.
And that's a shame
Because you have a spark within you that could really make a difference in this world.
But the biggest fire that spark could light…the biggest change it can make…is in your own life.
So today, I'm doing great. I have some pain, some issues, but they just remind me that it's time to crank up the wattage.
Do yourself a favor today. Dust off the sparkle.
Yum