If you haven't tried a dirty soda before, you're in for a treat! All it takes is three ingredients (syrup, soda, and creamer) to make my quick and easy Dirty Dr Pepper recipe.
Public declaration time: I've become an addict. I know I can live without this Dirty Dr Pepper recipe but I don't want to!
It all started when I made friends with these two sweet ladies who share my love of fun non-alcoholic drinks. I was talking about my favorite concoction (lemonade and cherry juice) when they mentioned Dirty Diet Coke. My interest was immediately piqued. Dirty soda? I knew they didn't drink either so it had to be something good. As soon as I got home I found their Dirty Diet Coke recipe and set out to make my own version.
If you know me, you know that I'm team Diet Dr Pepper. It takes less than five minutes to make this dirty soda recipe with just three ingredients: soda of your choice, coconut syrup, and half and half. I know, I know. I was skeptical about combining half and half and soda too. But this is what gives the drink its "dirty" look. And trust me. Once you have that first sip, you'll be a changed person. It's like an ice cream float or an old-fashioned egg cream. Rich, creamy, fizzy, sweet, and refreshing goodness!
This is the next best thing to having fairies clean your house while you sleep! It's like a trip to the beach for under a dollar! It's like a personal, warm hug directly from Heaven to Diet Dr Pepper lovers everywhere! Let's make ourselves one.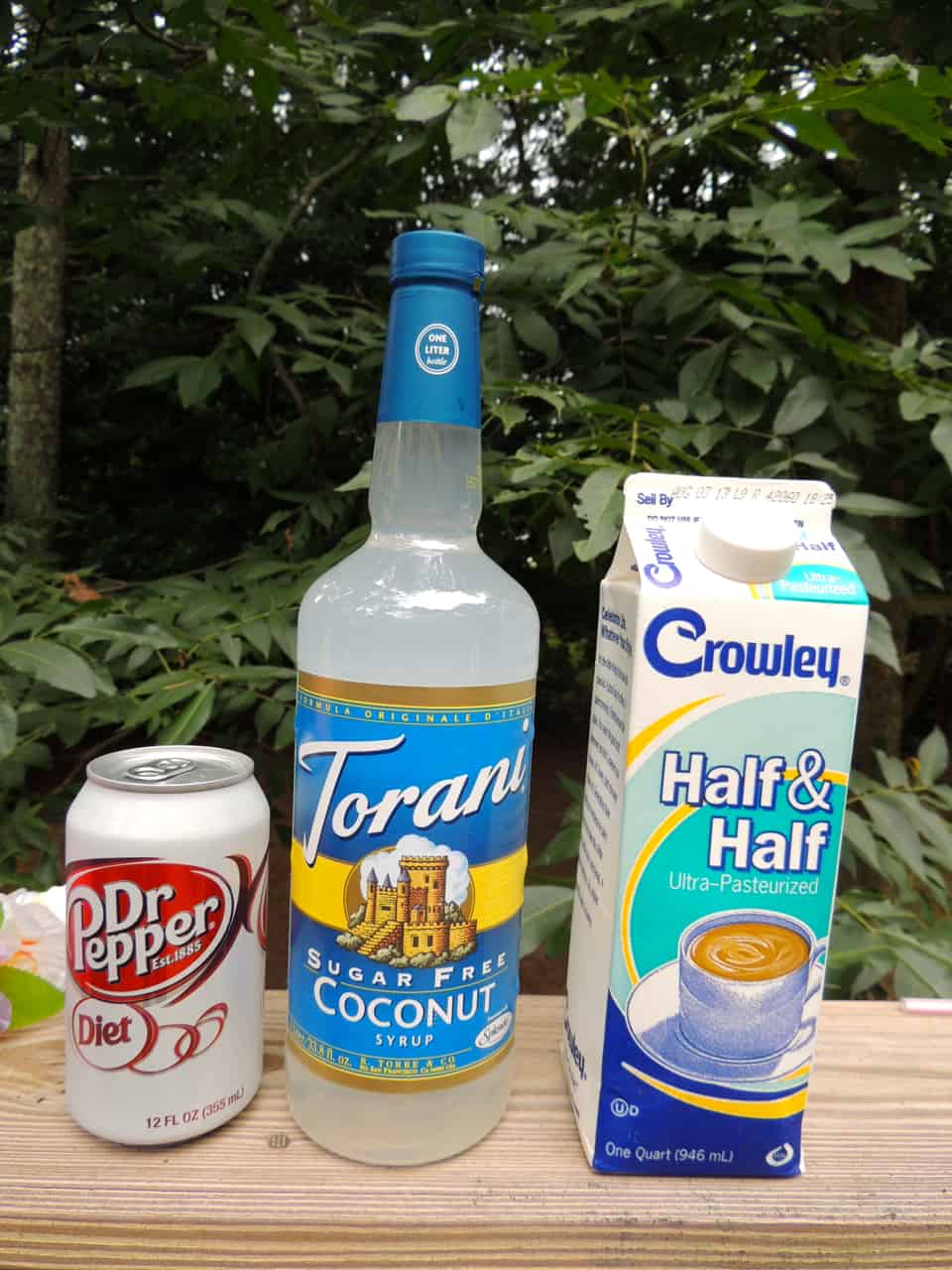 Recipe Ingredients
Helpful Kitchen Tools
How to Make Dirty Dr Pepper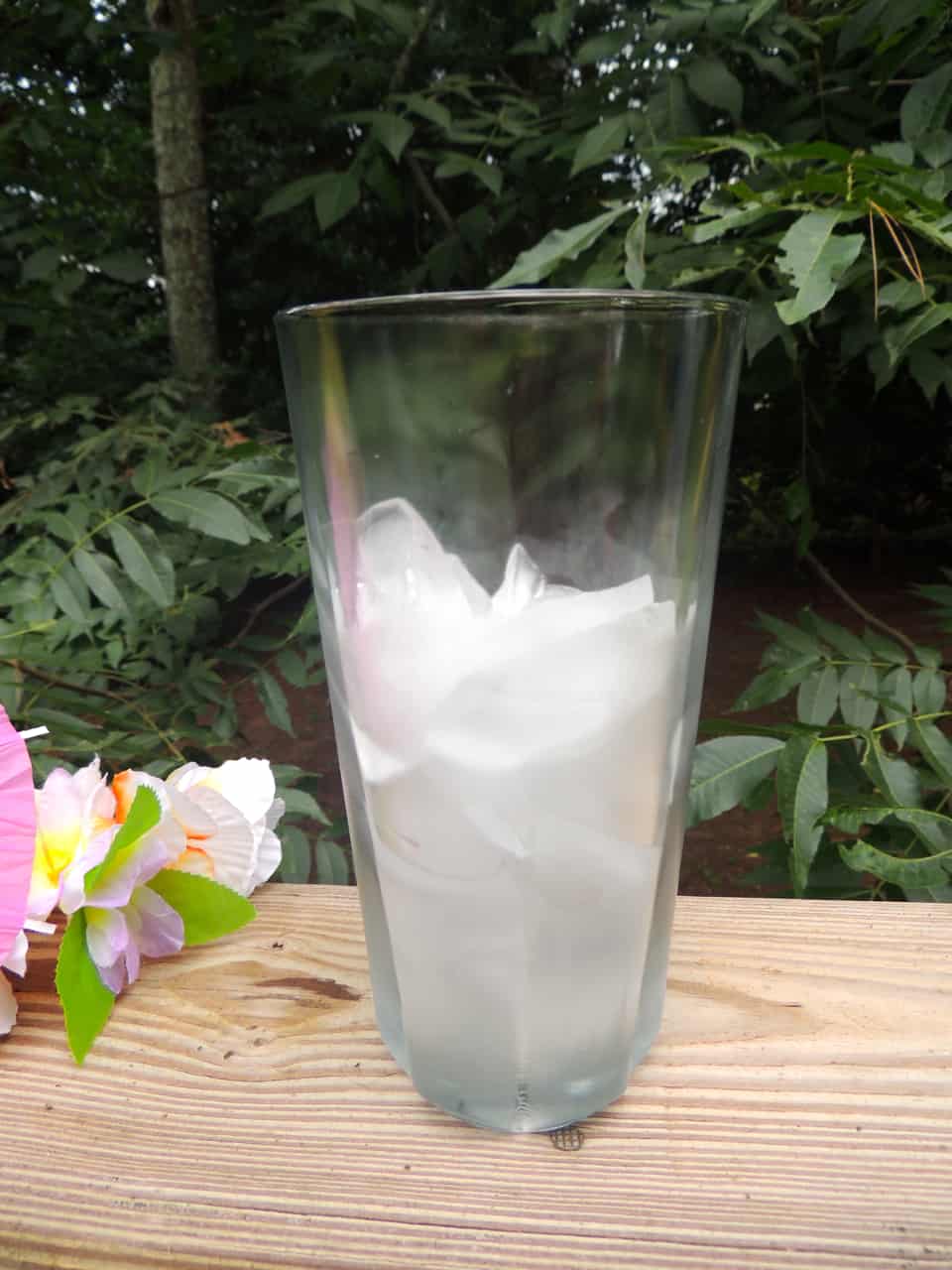 Fill your tall glass with ice and add the coconut syrup.
Add about half of your Diet Dr Pepper.
Stir just slightly.
Fill the glass up almost to the top with Diet Dr Pepper, saving about an inch of head space.
Add a splash of half and half.
Stir lightly to "dirty" it all up.
Enjoy! And I do mean enjoy.
This tastes unlike anything I've ever known and I dearly love it.
Storage
Because this is made with soda and cream, it's best served immediately, as the soda will become flat. Lucky it's so easy to make!
Recipe Variations
Now, I know I'm using Diet Dr Pepper. But you can seriously make this dirty soda recipe with any carbonated drink. That might be Pepsi, regular Dr Pepper, flavored Dr Pepper, Mountain Dew, or good old Coca-Cola.
For extra tropical flavor, add a lime wedge as a garnish, and then add as much freshly squeezed lime juice as you like.
The traditional option is coconut syrup. But other syrups like vanilla syrup, English toffee syrup, and butterscotch syrup also complement the soda.
Besides half and half, you can use milk for a lighter option or go creamier with heavy cream.
Another option is using coconut creamer or coconut milk to boost the coconut flavor.
Recipe FAQs
What is dirty soda?
Dirty soda is a combination of soda, flavored syrup, and cream served over ice. The original dirty soda recipe includes Diet Coke over ice, coconut syrup, lime juice, and half and half.
Where is dirty soda from?
Dirty soda actually originates from Utah and became famous on TikTok in 2022.
What is a Dirty Dr Pepper from Sonic?
A Dirty Dr Pepper from Sonic is a drink made from Dr Pepper, coconut syrup, and a splash of lime juice.
What does a dirty soda taste like?
AllRecipes says dirty soda tastes like "a melted root beer float with a hint of tropical flavor." This is the perfect way to describe it!
How do you make Dirty Dr Pepper Floats?
To make floats, you'd substitute the half-and-half for a scoop of vanilla or coconut ice cream instead.
You may also enjoy these homemade drink recipes:
Old-Fashioned Egg Cream Recipe
Sugar-Free Peach Lemonade (2 Ingredients Only)
Ingredients
1

can

Diet Dr Pepper

3-4

tablespoons

coconut syrup

3-4

tablespoons

half and half
Instructions
Fill a tall glass with ice.

Add coconut syrup and half of the Diet Dr Pepper and stir.

3-4 tablespoons coconut syrup,

1 can Diet Dr Pepper

Fill to within an inch of the top with Diet Dr Pepper.

Add the half and half and mix until your drink looks "dirty".

3-4 tablespoons half and half
Nutrition
"Those who wish to sing, always find a song."
~old Proverb