Find your next favorite recipe
We have thousands of recipes, from side dishes to desserts, that you are sure to fall in love with so let's dig in!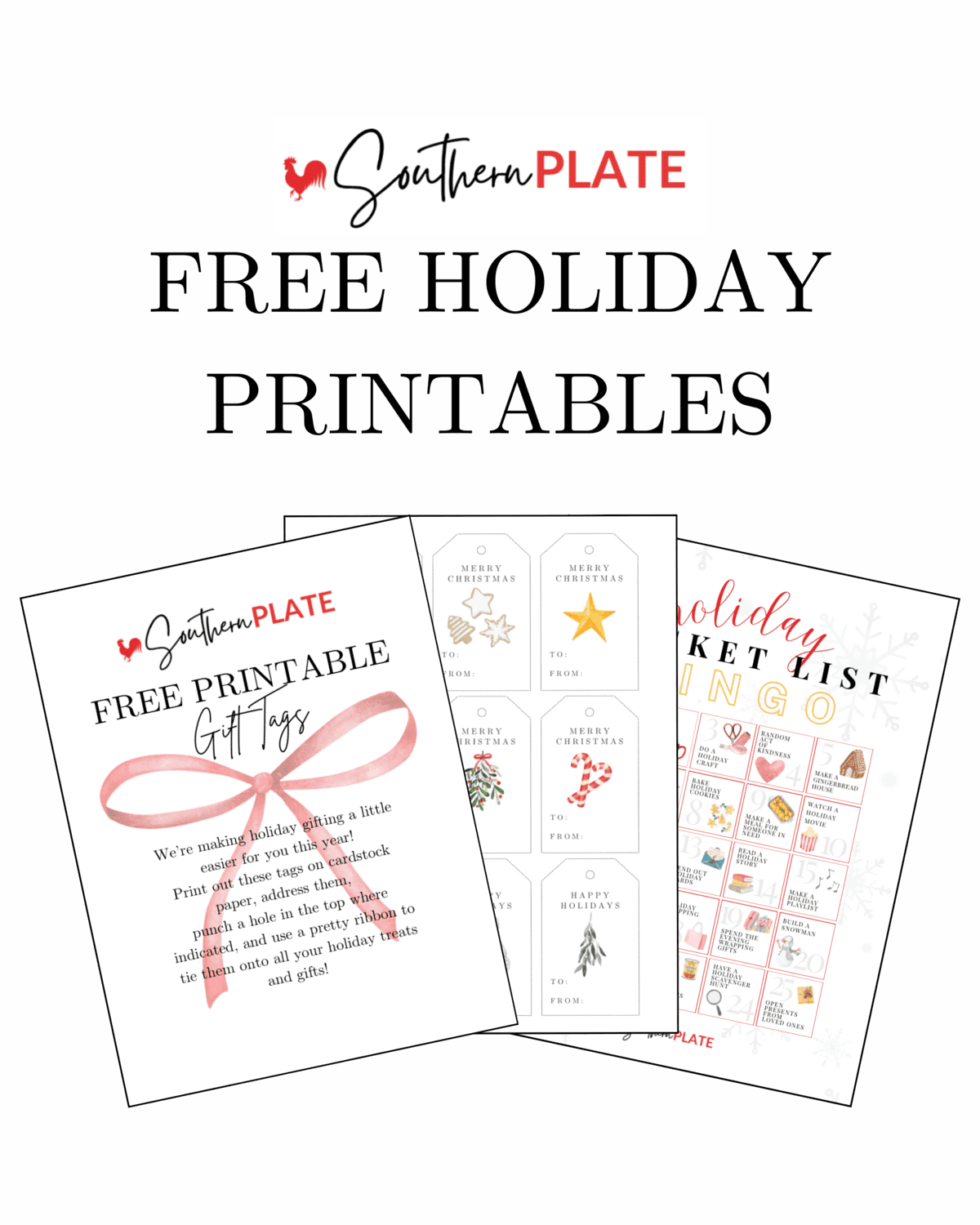 Click here to see my MUST MAKE Christmas Cookie Recipes! This holiday season, we have created two FREE printables to make your holiday season merry!! Download BELOW by clicking the pictures or the links: Our FREE Printable Holiday Gift Tags are the perfect addition for your holiday treats and gifts! Download, print, address, and tie…
Get all your favorite Southern recipes right in your inbox!
Hey y'all! We're Southern Plate!
We're passionate about bringing you high quality recipes that will take you back to being in grandma's kitchen and will be family favorites for years to come.