Supper Planning Cheat Sheet
Have you ever tried to come up with what to make for supper and your mind drew a complete blank – despite the thousands of supper you may have cooked before? Today I'm sharing with you a free printable that has made my life a thousand times easier: The Supper Planning Cheat Sheet!
This is a place to list all of your favorite suppers so that you'll always have a cheat sheet when you need it most!
Favorites (what everyone always wants)
Freezer Meals (don't forget what is in your freezer!)
Crock Pot (throw it in and turn it on!)
Quick Meals (hot dogs, sandwiches)
Simply print it, fill it out, and place it on your fridge or somewhere else close at hand for instant inspiration at your fingertips!
Click here or on the photo below to open up a pdf printable version of the Supper Planning Cheat Sheet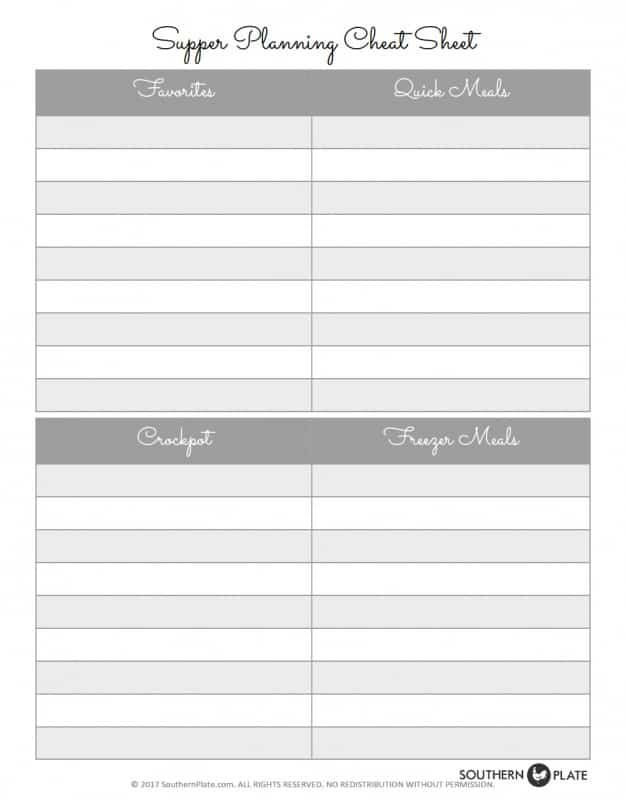 Click here to open a printable pdf version of this sheet
See all of the free printables currently available by clicking here