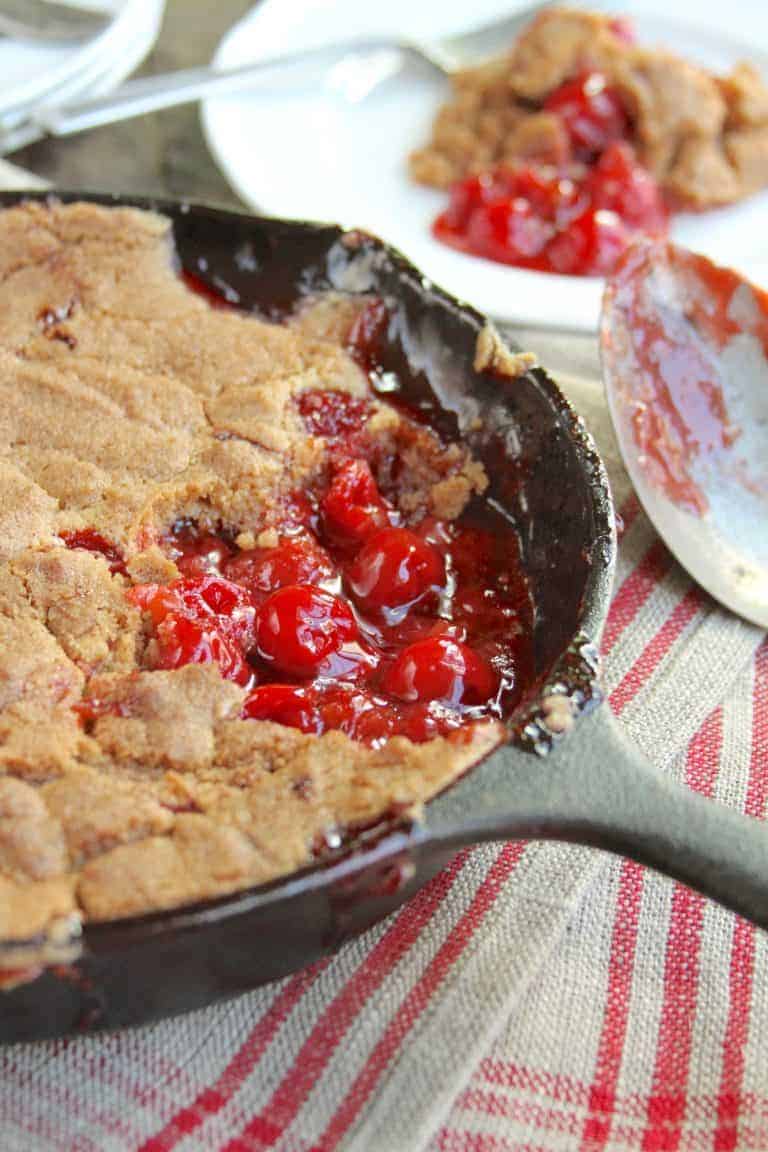 A couple of weeks ago, I was able to join up with some old friends in Pigeon Forge, Tennessee to attend the Chuck Wagon Cookoff.
See this crazy bunch? Brandie from The Country Cook and Stacey Little from SouthernBite. We've been friends for years but don't get to see each other nearly as much as we'd like, so we decided to make a weekend of it! Pigeon Forget was a good in between point for all of us and there is never an absence of things to do there.
We probably had a little too much fun at the Hollywood Wax Museum. And I'm still not sure what Barbara Eden was doing with that hand sign.
I HAD to take them to my family's favorite dinner show, Hatfield and McCoy. The food is great, the show is always wonderful (and family friendly), and my kids beg to go on every trip (the Jordan's are frequent traveler's to Pigeon Forge).
Other stops on our weekend include The Local Goat, The Old Mill, Mel's Diner for breakfast, WonderWorks Museum, and there may or may not have been a late night trip through the Krispy Kreme Drive through. It's all a bit blurry where hot doughnuts are concerned.
We wanted to go to Dollywood but it wasn't open yet for the season so we are just going to have to plan another trip. Stacey and Brandie have never been to Dollywood and y'all know I'm a frequent flier there.
One of the highlights of our trip, though, was the Chuck Wagon Cookoff. As food bloggers, we have been to several cookoff type events, and were absolutely not prepared for what we found at this one.
In all seriousness – this was the NICEST cookoff we have ever been to. Every participant, every visitor, every vendor were just the nicest people we have ever encountered at any event. It took us a few moments to acclimate ourselves to this new level of hospitality. Without having any idea who were were, each person we encountered, be it walking about or taking photos at the various wagon tents, treated us like we were family.
I was left with two questions:
Where has this event been all of my life?
Why is it not known near and far as the #1 must do family event of the spring?
I asked this sweet man if I could take a photo and he said "Well sure, but you gotta try some of my cornbread first!". Y'all, anytime a kind man hands you warm homemade cornbread you take it up right quick and offer a hearty "thank you!".
The food here was AMAZING. Lots of made from scratch good old country cooking.
This guy told me if I took his picture and posted it on the internet he would make me famous. So here's hoping! 😉
Each night and the better part of the day, we were at our cabin. We talked, filmed some videos, and just enjoyed the company.
The Jordan family (aunts, uncles, cousins, grandparents) heads up to Pigeon Forge a couple of times a year and we rent a big old cabin for all of us to spend time with one another in. So I'm used to staying in cabins and came prepared but was pretty surprised by this particular cabin.
Interesting fact: The only time the whole Jordan family sleeps all under the same roof is when we are in Pigeon Forge.
Usually the cabins we stay in, although new, are very loud. People on every floor can hear when someone walks around, going downstairs can wake up the whole house, and you can hear folks talking through the walls. This is what we are used to in our nearly ten years of making our pilgrimage and we don't think too much of it now, but try to be as quiet as possible out of respect for one another.
Imagine my surprise when, when Stacey came up from downstairs and I was walking around in the kitchen I asked "How loud was it down there when I was walking?" He looked at me in confusion, having no idea what I was talking about because he heard nothing. These cabins were built more like a house, with floors and stairs that didn't creak, walls you couldn't hear though, and a HUGE kitchen/dining area/living room. Usually, when the whole Jordan family gets together, we can't all be in one room because there just isn't space for us all, but this cabin is SPACIOUS. Another perk is that all bedrooms had king sized beds and their own bathroom, too in addition to a wrap around porch.
Y'all I'm spoiled. I called my husband while I was there and walked him around the cabin on video so he could join me in trying to convince the Jordan's that we needed to stay at Eagle's Ridge from now on.
We had a wonderful weekend in Pigeon Forge. It was a bit of a blogger's retreat for us and look for plenty of videos coming up from our time at Eagle's Ridge Resort. Response has been so great to the video we've already posted that we hope to go back again soon and film some more!
AND NOW FOR A RECIPE!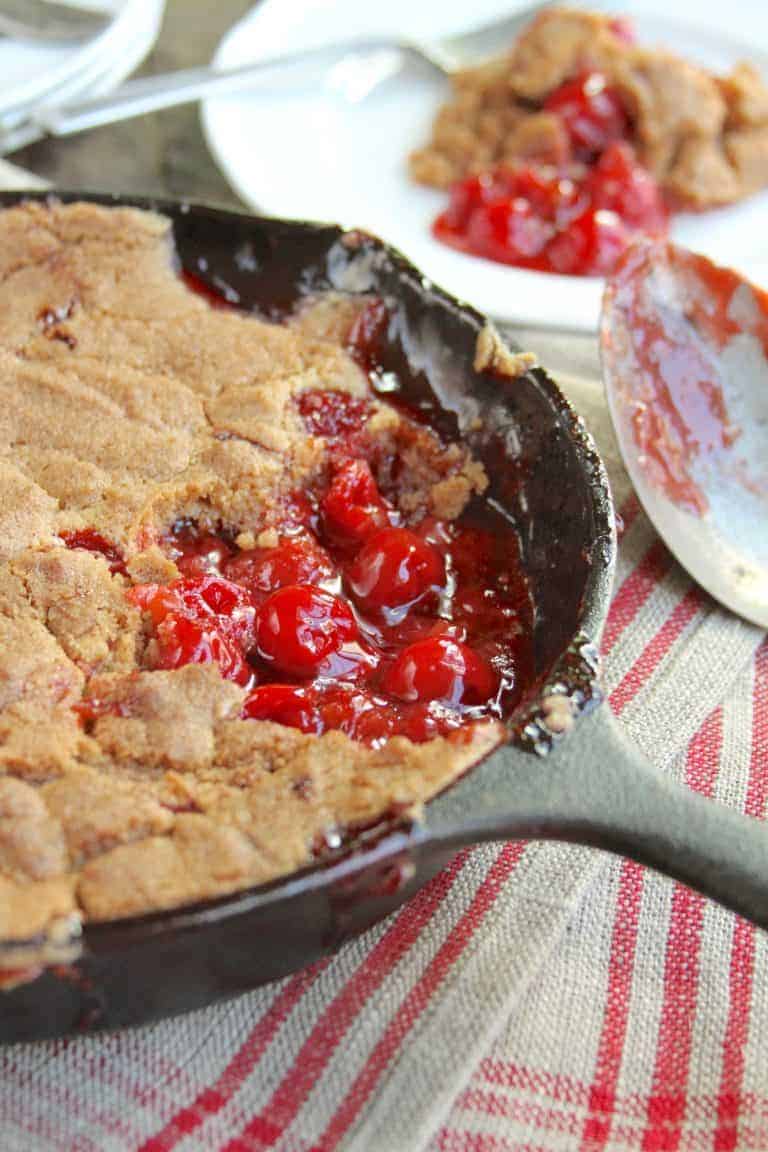 Ingredients
2

21-ounce cans cherry pie filling

1/2

cup

butter

melted

1

9-ounce box Jiffy Golden Yellow Cake Mix

1

teaspoon

ground cinnamon
Instructions
Preheat the oven to 350° F.

Lightly grease an 8-inch cast iron skillet. Pour the cans of pie filling into the bottom of the skillet.

In a medium bowl, stir together the cake mix, melted butter, and cinnamon. Drop the batter by dollops on top of the filling.

Bake for 50 to 60 minutes or until the batter is set. Serve warm.
Notes
*Use a 10 inch skillet if possible. If you don't have one, sub an 8x8 baking dish.
Nutrition
Special thanks to the city of Pigeon Forge for hosting us, one of the friendliest cities in the south! To plan your stay, visit MyPigeonForge.com.