I am too young to have ever seen the Jewel Tea Man coming up the road, but I've heard stories about him all of my life. He was a "peddler man" as my great grandmother would say and he stopped by houses to sell his wares at regular intervals. Lela used to love to buy tea and a few pantry staples from him whenever the budget allowed. Another exciting purchase was always the Autumn Leaf dishes that he would sell and sometimes offer are premiums to loyal customers. The tea pitcher above actually belonged to my great grandmother and is the tea pitcher she served her tea out of for decades.
Today, I'm sharing an old recipe direct from the 1929 Jewel Tea Cookbook, Mary Dunbar's Favorite Recipes (Mary Dunbar was the chief home economist for the Jewel Tea Company).
I had to change the name of this punch, though, because in the cookbook this is referred to as Hawaiian Punch. Now, at that time there was no hyper-red punch sold on the juice aisle so this name bespoke of a delicious iced tea punch with wonderful fruit flavors mixed in. The internet would be mighty confused if I used that name today!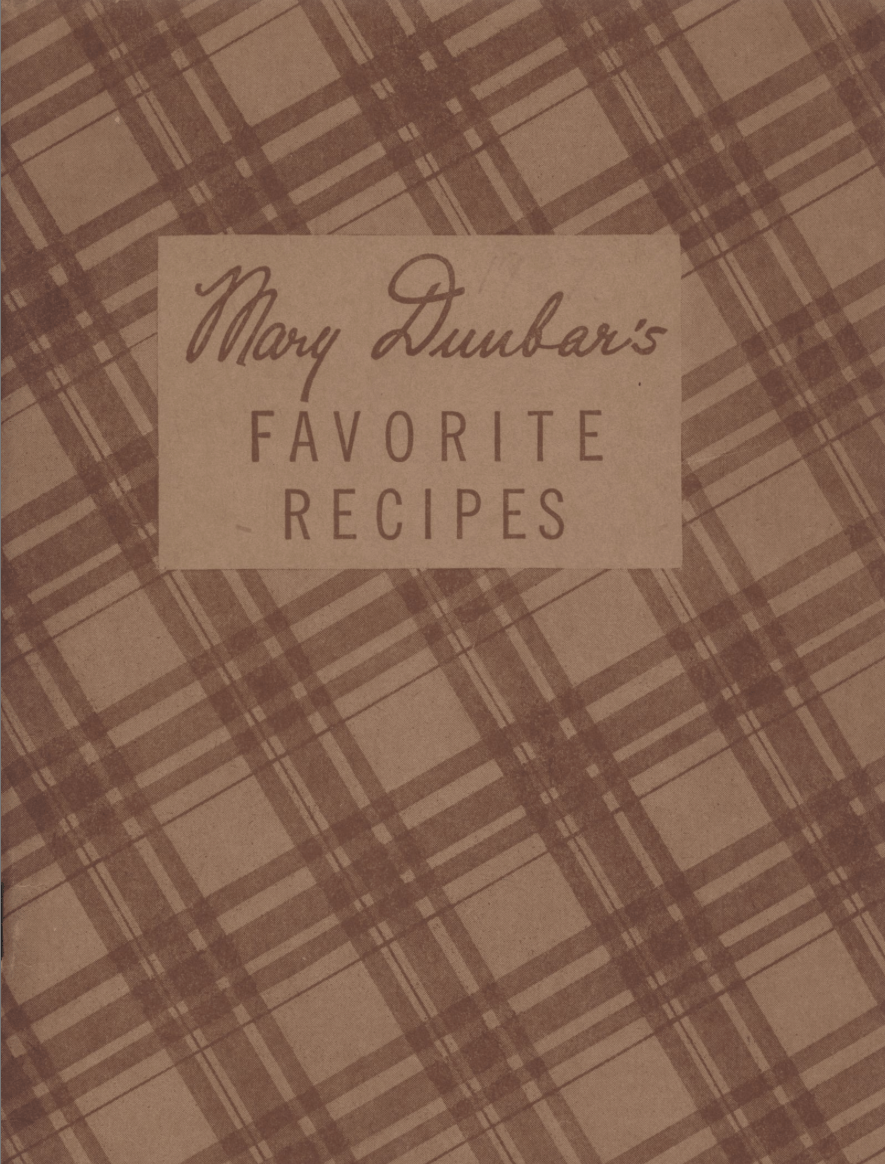 1929 Jewel Tea Cookbook, Mary Dunbar's Favorite Recipes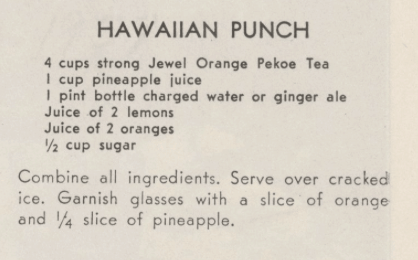 The printable recipe for this punch is below but I wanted to show you the original because I always enjoy seeing vintage cookbooks. It's like stepping back in time.
Now I'm modernizing this just a wee bit. First of all, Jewel tea doesn't exist anymore but Orange Pekoe Tea does – it's pretty much what is in any Southern tea bag. You can choose your favorite orange pekoe tea and follow the directions exactly as they are in the recipe if you like. I'm making it a bit easier by using Southern Breeze sweet tea and leaving out the sugar since the tea is already sweetened in the bag with a zero calorie sweetener so it cuts down on the sugar a bit.
What does it taste like? My first sip of this was very familiar. I knew I had never had it before, though, and couldn't quite place the flavor – but then it hit me. This tastes like that pale yellow/white lifesaver. It has a decided tropical bend to it with just a hint of tea on the side and mild sweetness. My entire family loved it and I'll just bet there are going to be an awful lot of fans for this old fashioned recipe once you try it. A perfect special drink for the upcoming summer!
Ingredients
4

cups

strong orange pekoe tea

1

cup

pineapple juice

16

ounces

ginger ale

can use diet sprite or sprite instead

juice of 2 lemons

juice of 2 oranges

1/2

cup

sugar*
Instructions
Combine all ingredients. Serve over crushed ice.
Nutrition
You might also enjoy these tea recipes!
My Remedy Tea; Mixture for Hot or Iced Tea