This is an exciting time of year for anyone who likes to eat! While we have many dishes we look forward to at our holiday dinners, dessert is always something a extra special. These 9 desserts are ones my family requests the most! 
My mother says this is "THE best cake she's ever had". If you've ever sat beside her at a quilt retreat, this is the recipe she told you to make sure you look up on my site. 🙂
Fruit Cocktail cake is the stuff of legends for good reason! Make one for your family as soon as possible to see why. 🙂
This our special family recipe, given to us by a dear family friend.
If you'd like to really thrill your guests, make individual ones for them to take home! Click here for instructions. (and where to get the little pans and bags cheap!)
With a crunchy streusel topping!
If you have a family member or friend with nut allergies, making this pie is a tremendous and much appreciated gesture! The rest of your guests will not only be impressed, they may not believe you when you tell them it is nut free!
Aunt Sue is famous for THIS pound cake and readers agree it's one of the best they've ever had!
To take Aunt Sue's pound cake over the top, add a generous pour of Mama's Custard Sauce!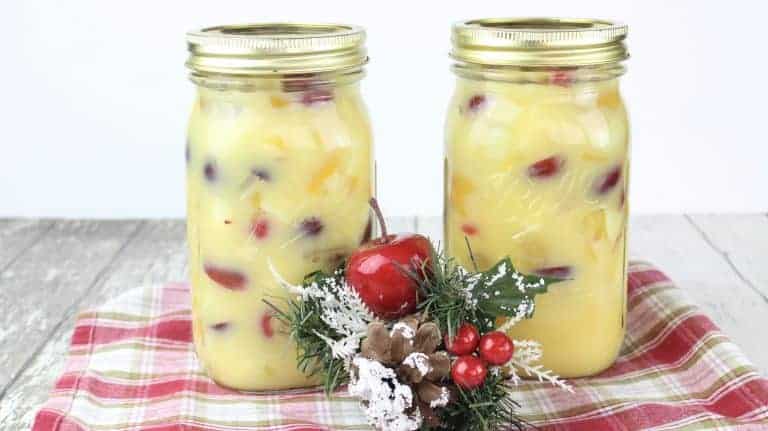 Grandmama's Holiday Fruit Salad 
This is the one dessert my husband and I look forward to the most this time of year. It is our ABSOLUTE FAVORITE thing ever!
I hope you enjoyed these recipes! You may enjoy the following ones as well, just click on the photo to be taken to that post. 
Ultimate Thanksgiving Sides