Welcome to our last 2022 Holiday Giveaway!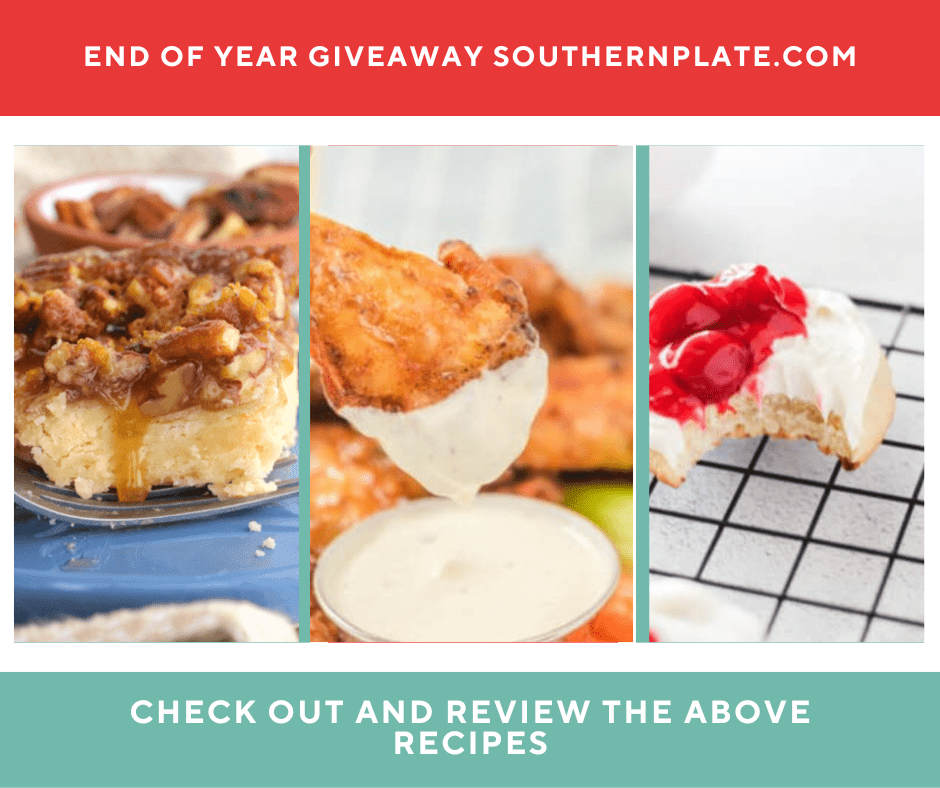 At Southern Plate we so appreciate you and want to do our part in helping out during this period of crazy grocery prices. We can't help everyone but we trust that those randomly chosen will need the help or use this to extend a helping hand to someone in need.
We do our giveaways to give back because by being a part of our family, making and sharing our recipes, you give so much to us and this is just a small token of our appreciation. So here you go…
How You Enter:
Go to the posts listed on this page by clicking on the highlighted links below
Make a Comment or Ask a Question About The Recipe In The Comments Section of These Posts:
See the rules below…
The comment/question must be made on one of the posts listed below.
Keep scrolling to read the rules and see the recipes below…
The comment/question must be related to something you discovered when you read through each post, reviewed the recipe or when you made the recipe or a similar recipe. Tips, tricks, and helpful hints are all welcome. Please read the post/recipe before commenting to ensure your entry is valid.
And if you choose to write a question it must be related to the recipe and truly a question you have where hopefully the answer would be helpful to others reading it. The point of this is to help each other.
You can write more than one comment or question on a post but it will only be counted once on each post.
You can write one comment or question on each of the posts to increase your chances of winning by increasing your entries.
If you made the recipe please rate it honestly out of the 5 stars as this helps people searching find top notch recipes to make.
The 3 posts to click on and comment on are
Delicious Pecan Bars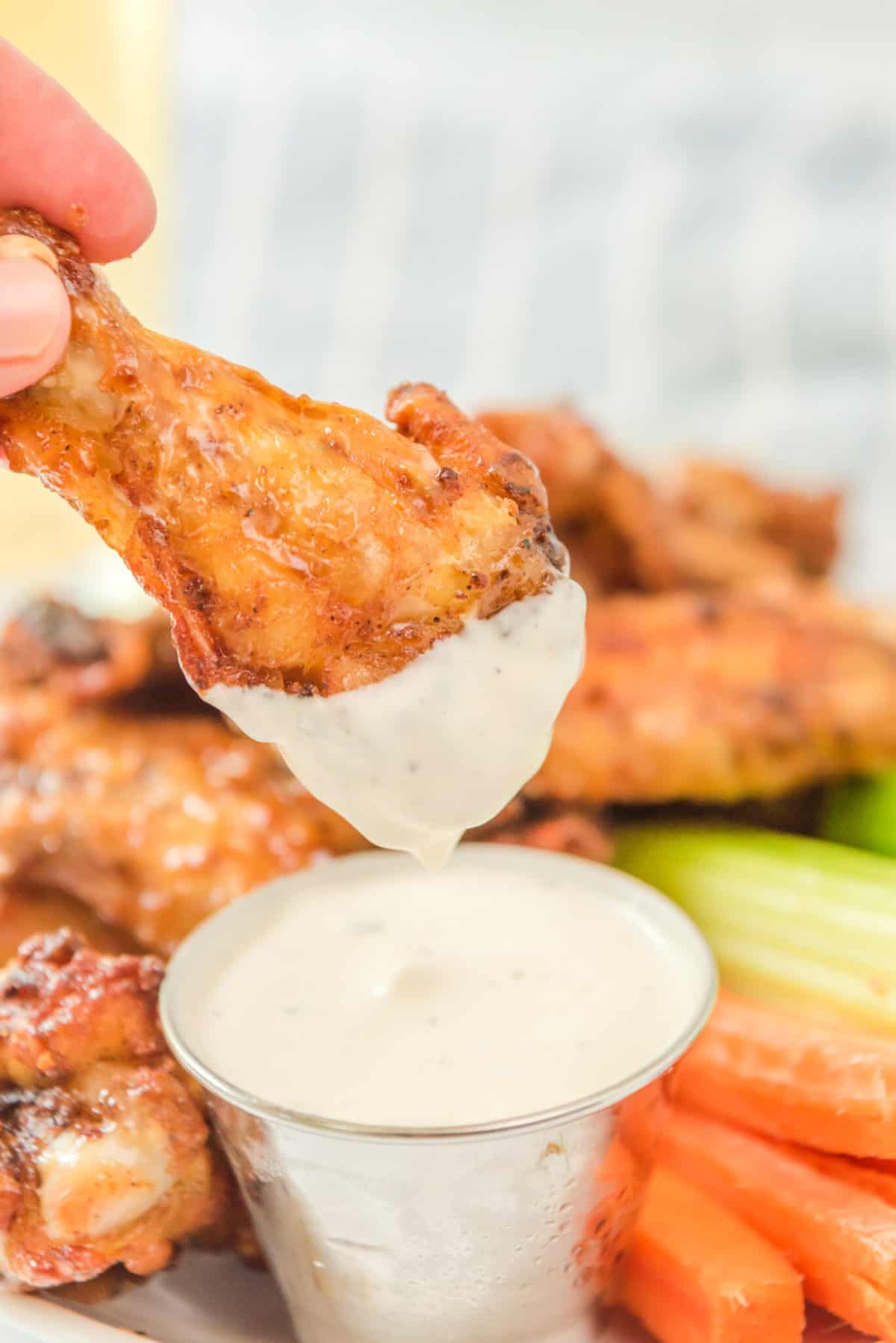 Southern Style Barbecue Wings in Air Fryer
Cherry Cheesecake Cookies
3 lucky people will be chosen to win an Amazon Gift Card 100.00
How will a winner be chosen?
I will check the comments at the end of the day on December 31st at 10PM and the winner will be announced in an email on Sunday January 1, 2023 with Meal Plan Sunday.
Winners are chosen at random using random.org and I will email the winners on the 31st. They will have three days to respond by email or an alternate winner will be chosen.
We are not responsible for emails that go into spam or junk folders so please check there and in the email on the 31st or 1st to see if you won.
Good luck to you! And please make sure you comment on the 3 links above. Commenting on this post does NOT enter you into the giveaway.
Gratefully
Stacey Lynn
Giveaway closes Dec 31, 2022 at 10PM
Commenting on this post does NOT enter you into the giveaway so make sure you go to the posts above to enter. Thank you!