Football Showdown Recipes and Tips from Southern Plate!
 So I hear tell we have a big old football game coming up next week. I won't be pulling for any team in particular (growing up in Alabama you either embrace the football fandom or you run from it – 
and I run pretty fast
) but when it comes to football I'm on the side of any team whose fans like to serve food – so with that in mind, here are some recipes that might come in handy!
My dad read this post on Southern Plate and immediately printed it off for my Mama to make for him. Since then he's asked for it on a regular basis.
Mama, you better go get more pizza sauce!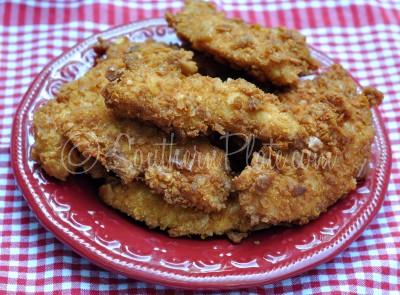 Everyone's Favorite – especially teens and kids!
Be sure to whip up some Comeback Sauce to go with 'em! 
My daughter's favorite, these are always a hit with the kids!
Pulled pork barbecue is pretty much heaven on a bun as far as I'm concerned and it seems every region has their own way of doing it. Where I am from, the barbecue is smoked and juicy, served as pictured here or with a little bit of clear mild vinegar sauce poured over it. Here is how to make it!
Love me some Babyback ribs – especially when they're this easy!
~~~~~~~DESSERT~~~~~~~
For Quick and Easy desserts, why not try a cake that you can make ahead of time?
If you're traveling, just pop it in the cooler and off ya go!
For more of my favorite Refrigerator Cakes, be sure and check out:
Don't forget the Sweet Tea!
No matter the season, Sweet tea is always the beverage of choice at our house.
To get my recipe for perfect sweet tea every time and watch a video of how to make it , click here.
Football is, after all, a wonderful way to get rid of your
aggressions without going to jail for it. 

~Heywood Hale Brown