10 Lemon Recipes To Brighten Your Day!
We are having a wonderfully warm day here in Alabama. The sun is shining, spring flowers are in bloom, and as soon as I finish up this post we'll be taking a little walk outside to get some fresh air. But for many folks, winter is having it's last hoorah. If you're in one of those areas and really need a bit of sunshine today, or find yourself celebrating sunshine like we are in Alabama, these recipes are sure to perk you right up!
Let me know what the weather is like where you are in the comments below – and be sure and tell us which recipes you end up making!
Before we dive into desserts, I want to start with this wonderfully bright and flavorful low carb chicken dish!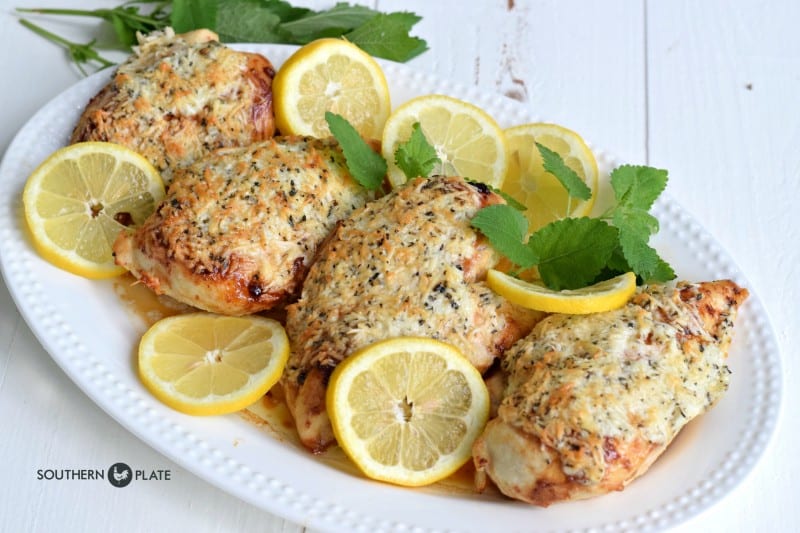 This icebox cake is a breeze to throw together and so many folks have fun memories of their mother making this recipe.
I'm a cookie person, I admit it. These are sunshiney favorites!
Today is the perfect afternoon for a glass of homemade lemonade on the porch at my house!
Reckon how many friendships were cemented over lemonade in those very circumstances?
Katy's Lemon Juice Cake (and time travel via swing)
My daughter came up with this recipe and on this post I tell how she helped me be a little more carefree. 🙂
Lemon Meringue Pie  (with cookie crumb crust)
This recipe is old as the hills and still just as good as it ever was.
I'm breaking it up a bit with a fun craft recipe!
Lemon Chess Pie (a lovely vintage recipe!)
Oh mercy, this is a generational favorite.
Light, fluffy, old fashioned, and good!
Lemon Bars (and my 1 year blogging anniversary – this was filmed 9 years ago!)
I don't have a photo for these lemon bars but if you visit the post you'll see an old video wherein I have very long hair! I don't recall ever having that much hair….. 
Have a blessed day today and remember, just because the weather won't give you sunshine doesn't mean you can't have it in your heart!