This old-fashioned fruit cocktail cake is made from scratch. With a delicious coconut and pecan sauce that soaks into the cake, it's so rich and moist you won't be able to resist bite after bite.
I love and adore this old-fashioned fruit cocktail cake with sauce. This is another one of those long-ago recipes that we've been making in my family for as long as I can remember. But it's easy to see why!
Made from scratch, the ingredients in our easy fruit cocktail cake are simple shelf-stables and the recipe itself is not fussy at all. For the fruit cocktail cake itself, you'll need fruit cocktail (of course), along with flour, sugar, eggs, and vanilla extract. Mix those ingredients together, pour them into a baking dish to make a Texas sheet cake (it's the Southern way, y'all), and bake until golden brown.
While the cake's a-baking, make your topping by combining butter, coconut, sugar, vanilla, evaporated milk, and pecans on the stovetop and bringing them to a boil. How creamy, buttery, and deliciously nutty does that sauce sound? I can't wait for you to try it! We spread the topping over the hot cake and then let it sit so it soaks into every bite of moist cake.
Let me tell ya… the fruit cocktail cake combined with the coconut and pecan-flavored buttery sauce is absolute perfection. Y'all aren't ready for it. The sauce soaks into the cake for a rich, moist, and flavorful bite every time. It's honestly a very unique flavor, unlike anything you've ever had! Once you give it a try, I know you'll definitely make this dessert again.
Surely you're ready to give it a go now, right? I feel like I was very convincing 😉.
Recipe Ingredients
Cake
Self-rising flour
Vanilla extract
White sugar
Eggs
A can of undrained fruit cocktail in heavy syrup
Sauce
Butter or margarine
Shredded coconut flakes
Sugar
Vanilla extract
Evaporated milk
Chopped pecans
Helpful Kitchen Tools
How To Make Fruit Cocktail Cake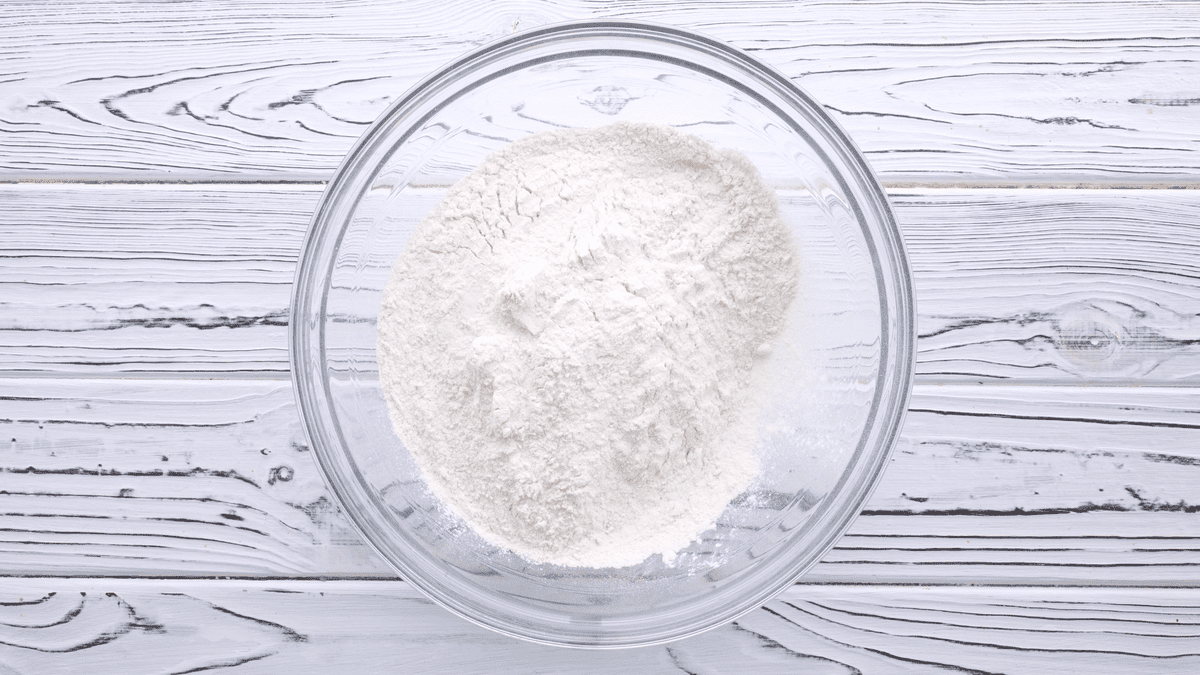 To make the cake batter for this fruit cocktail dump cake, you're going to "dump" all the ingredients in a mixing bowl.
Start with the flour…
Then add the canned fruit cocktail (juice and all)…
Eggs…
Sugar…
And the vanilla.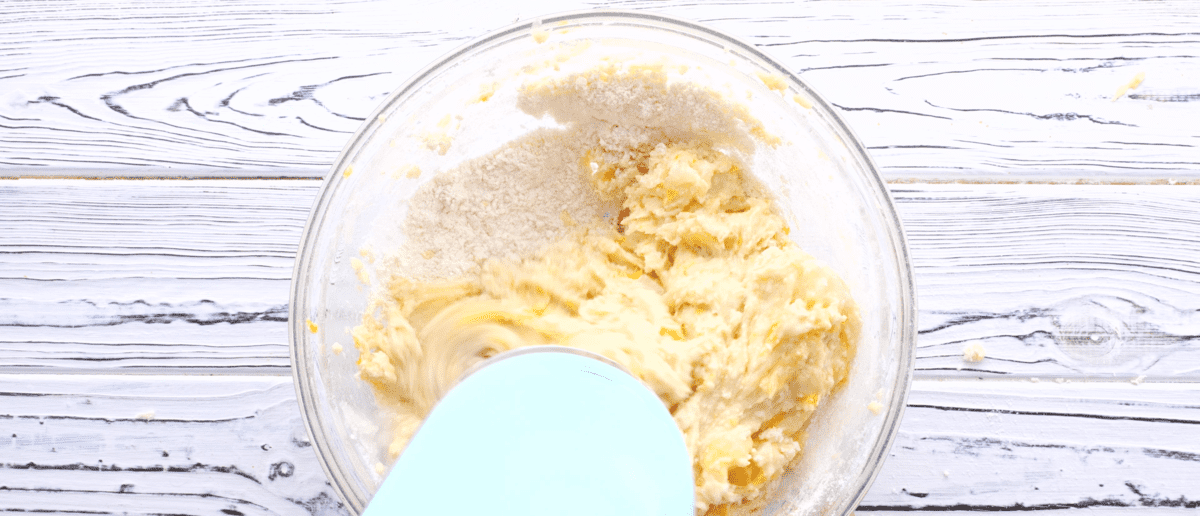 Mix on low speed until well blended like so.
Scrape down the sides and mix again for about another minute.
Spray a 9×13-inch pan with nonstick cooking spray and pour batter into the pan.
Like so.
Then bake at 350 degrees for 45 minutes or until it looks as golden brown as this.
Instructions for the Fruit Cocktail Cake Topping
Place all ingredients in a medium to large saucepot, including the butter…
Sweetened flaked coconut…
Sugar…
Vanilla…
Evaporated milk…
And pecans.
Stir.
Bring to a boil, while stirring, over medium heat.
Keep boiling for one to two minutes until it looks something like this.
This icing will remain pretty runny, which will be great when you pour it over your hot cake and it soaks all in.
Take the hot cake out of the oven.
Pour the hot topping over the hot cake.
You want to spread as you pour.
TIP: Work fast now because this is going to immediately soak down into the cake and you don't want the coconut to be concentrated in one area and completely absent in the other. Spreading the topping as you pour will help avoid this problem.
Now it's time to take a bit of your delicious dessert creation!
Storage
You can store leftovers, covered, at room temperature or in the fridge for up to 3 days.
You can also freeze the cake in an airtight container for up to a year. Thaw in the fridge before enjoying cold or reheat quickly in the microwave.
Recipe Notes
You can serve your cake warm, cold, or at room temperature. Personally, I love this cake any way you can give it to me!
If you want to go the extra step, serve your cake slice with a dollop of whipped cream or a scoop of vanilla ice cream and a maraschino cherry on top.
If you prefer, you can use toasted fresh coconut flakes in the sauce instead.

You can also substitute pecans for

.

But if you don't like pecans or coconut, feel free to omit one or both.
Another easy variation is to use 1/2 cup of brown sugar and 1 cup of white sugar instead of all white sugar in the cake batter.
Please note that this recipe calls for self-rising flour in order for the cake to rise. To learn how to make self-raising flour, visit my FAQs page.
Recipe FAQs
Can I use different fruit in this fruit cocktail cake recipe?
If you prefer, you can use canned peach slices or canned pineapple instead.
Can you add fruit to a boxed cake mix?
Yes. Instead of making your cake from scratch, feel free to mix the fruit cocktail with a boxed cake mix (a white or yellow cake mix would be best) and bake it according to the package directions.
Can I make fruit cocktail cake cupcakes?
No, cupcakes don't work for this particular cake recipe because of the topping that soaks into the cake.
Can I make this cake in advance?
Yes, you can make this cake in advance and store it at room temperature for up to 3 days.
You may also enjoy these other fruit cake recipes:
Pineapple Upside Down Cake (Super Moist)
Peach Dump Cake Recipe (3 Ingredients Only)
Ingredients
Cake
2

cups

self-rising flour

1

15-ounce can

fruit cocktail, undrained

2

eggs

1

teaspoon

vanilla extract

1 1/2

cups

sugar
Sauce
1/2

cup

butter or margarine

1 1/2

cups

sweetened coconut flakes

1

cup

sugar

1

teaspoon

vanilla extract

1

cup

evaporated milk

1

cup

chopped pecans
Instructions
Preheat oven to 350. Spray a 9x13 baking dish with cooking spray and set aside.

In a large mixing bowl, place all the cake ingredients and beat at low speed until blended. Scrape down the sides and beat again at low speed for one minute more. Pour the cake batter into the prepared pan.

2 cups self-rising flour,

1 15-ounce can fruit cocktail, undrained,

2 eggs,

1 teaspoon vanilla extract,

1 1/2 cups sugar

Bake for 30 minutes, or until a toothpick inserted in the center comes out clean.

While the cake is baking, combine all the sauce ingredients in a medium-sized saucepan. Place over medium heat and bring to a boil, stirring constantly. Once the mixture is boiling, continue stirring and boil for 1-2 minutes.

1 1/2 cups sweetened coconut flakes,

1 cup sugar,

1 teaspoon vanilla extract,

1 cup evaporated milk,

1 cup chopped pecans,

1/2 cup butter or margarine

Pour the sauce over the hot cake and quickly spread it with a spatula for even coverage.
Video
Nutrition