Learn how to make this delicious Chocolate Cobbler, using things you have on hand, with food allergy options as well!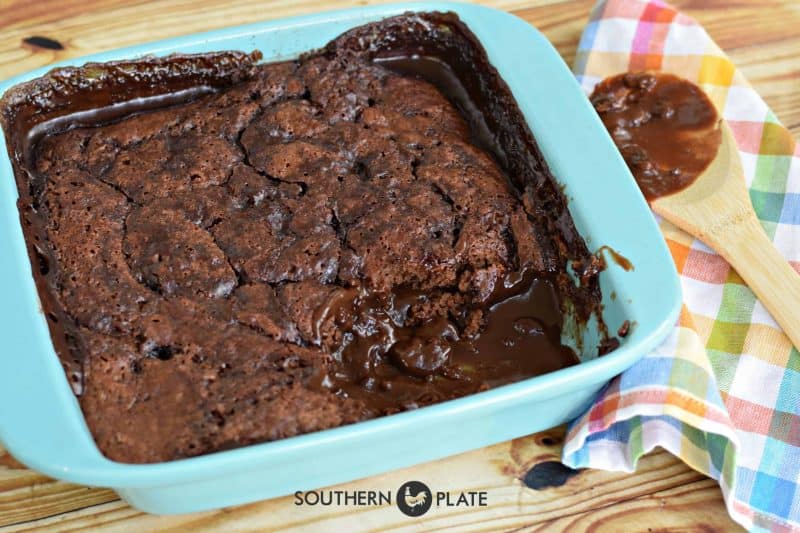 This recipe is an adaptation of my original chocolate cobbler recipe post because I wanted to feature how incredibly versatile the recipe itself is, especially if cooking for folks who have severe food allergies.
Throughout the years, I have altered this recipe to accommodate just about every allergy there is with no discernible change in taste or quality – and everyone feeling treated to be able to have some. A few years ago, Katy had a birthday party at home. Among the invitees, there was a child with a nut allergy, another with an egg allergy, and yet another with a dairy allergy. What did I do? Made Chocolate cobbler. I had initially planned on letting the kids decorate their own cupcakes and have those for dessert, reserving the chocolate cobbler for those who couldn't have cupcakes. Lo and behold, though, as they kids were decorating cupcakes the chocolate cobbler was busy making the house smell like gooey chocolate heaven and people started asking what that wonderful smell was. When I told the kids, they got all excited, I ended up having to make four more recipes of chocolate cobbler, and for the most part the cupcakes were forgotten. It has that kind of power. A recipe that can accommodate kids with serious food allergies and make them feel like they are getting the best dessert rather than a runner up? That's a win! 
I love that when Katy has friends over with food allergies, I'm able to make something that the kids rave over and everyone can have. That's only part of the magic of Chocolate Cobbler. Take a bite, and you'll discover the rest 🙂
You'll need: Cocoa Powder, Brown Sugar, Soy Milk*, Sugar, Flour, a little vanilla, and a little vegetable oil.
NOTE: You can use regular milk if there are no dairy allergies in your family. Whole milk is my favorite.
*This milk is pretty much available everywhere I shop nowadays. If you want to make sure you can get it where you shop, click here for their store locator.
Egg Allergies – there are no eggs in Chocolate Cobbler
Nut Allergy – While my mother's recipe calls for adding pecans, I've never added nuts to my chocolate cobbler so these are easily avoided as well.
Dairy Allergy – I use Silk Soymilk, the vanilla flavor, and no one has ever been able to tell a difference.
In medium sized bowl, stir together sugar and cocoa powder.
Add in soymilk, oil, and vanilla. Stir that up until it looks like brownie batter.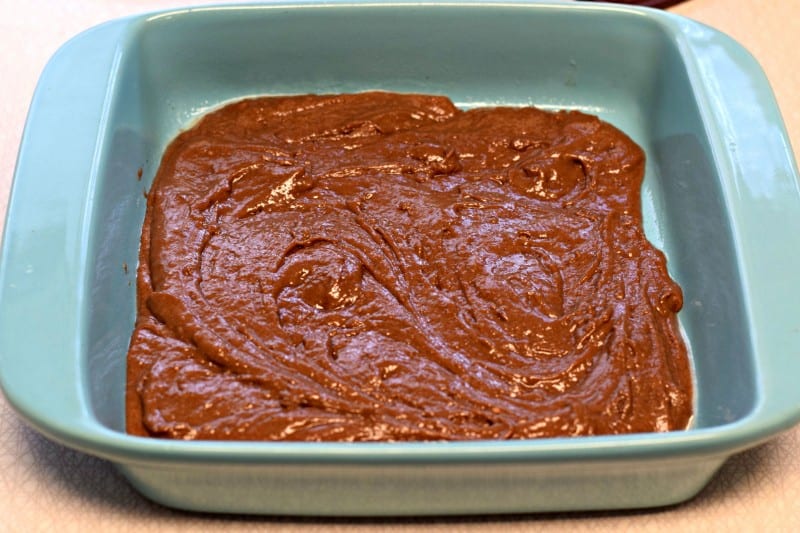 Spread this into the bottom of a greased 8×8 baking dish.
In a separate bowl, stir together your topping ingredients of cocoa powder and brown sugar. Sprinkle every last bit of that over the top of batter.
Sidenote: If anyone reading this has never had chocolate cobbler before, I sure do hope you fix that soon. As in, tonight, or a few minutes after reading this post. 
Now slowly pour your hot water over the top of your dish. You want to do this as slowly as you can to avoid mixing up the batter into the topping. I usually place my cup close to the edge and pour very gently, moving it around to different corners from time to time as I do so.
It will look like a chocolate swamp when you're done :).
Place this in a 350 oven for 45 minutes. Get a spoon ready…and maybe some good quality ice cream if you have the hankering. I usually have it on it's own though.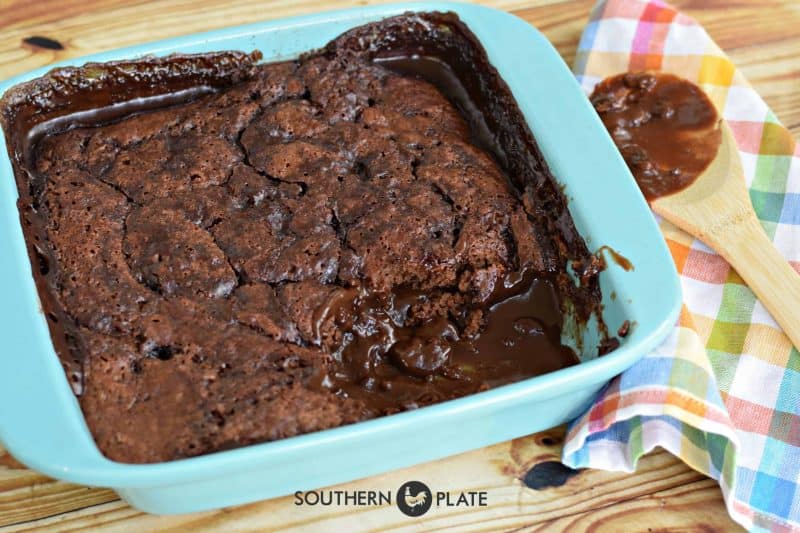 Enjoy!
And believe me, you will!
Ingredients
Batter ingredients:
1

cup

self rising flour

¾

cup

sugar

2

tablespoons

cocoa

½

cup

Milk

whole, soy, etc

1

teaspoon

vanilla

2

tablespoons

vegetable oil
Topping Ingredients
¾

cup

brown sugar

¼

cup

cocoa

1¾

cup

hot water
Instructions
In medium sized bowl, stir together flour, sugar, and cocoa from batter ingredients. Add milk, vanilla, and oil. Mix well until it becomes a thick brownie like batter.

Pour batter into greased 8x8 inch pan.

In separate bowl, stir together topping ingredients (¾ cup brown sugar and ¼ cup cocoa). Sprinkle over batter.

Very slowly, pour hot water over dry mixture and batter.

Bake in 350 oven for forty to forty five minutes.
"I love those who can smile in trouble, who can gather strength from distress, and grow brave by reflection. 'Tis the business of little minds to shrink, but they whose heart is firm, and whose conscience approves their conduct, will pursue their principles unto death."
~Leonardo da Vinci
Disclaimer: This conversation is sponsored by Silk. The opinions and text are all mine. Comments submitted may be displayed on other websites owned by the Silk. In other disclaimer news, I surprised my fashionista daughter yesterday by ordering us matching shoes, now that she is in adult sizes. Us being able to buy matching shoes is a dream she's had for years. She is so excited that I didn't have the heart to tell her they are wool clogs. I know her mind automatically thought "sparkly ballet flats" so I'm gonna let her live with that just a little bit longer. In my defense, I've been this child's mother all her life so she should know better. 😉
Yum