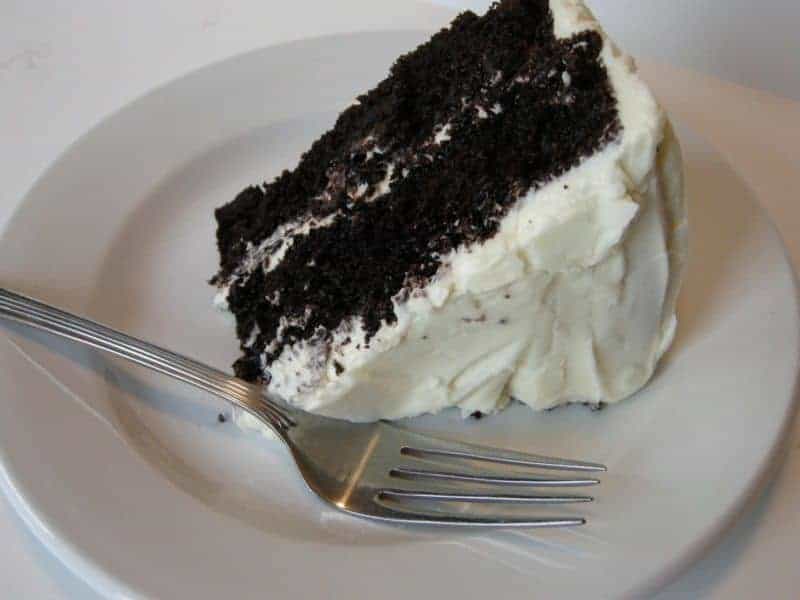 I try to teach optimism to my kids. I've always felt that teaching children the benefits of a positive attitude is a vital lesson which will benefit them the rest of their lives. I tell them, "Each day when you wake up, you have a choice. You can have a good day or you can have a bad day, so you might as well have a good one." Even at their young ages, they know there is always a brighter side – even if they need help finding it sometimes. They know, above all things, that happiness is a choice. It is not something that comes to you but something you have to reach out and claim each day
But sometimes its just not that easy. Sometimes the stresses of the world seem to bear down on us with concentrated force as our minds fill with to do lists and missed appointments, lost papers or rapidly growing laundry. Sometimes our days just feel overwhelming and all we want to do is press the pause button and sit for five minutes, with a blank mind. I think mothers are especially prone to this, being the emotional thinkers that we are. We love and therefore we do, but we love so much more than we are capable of doing.
Yesterday I had a great idea for a tutorial involving a cake. A chocolate velvet cake, to be exact. Jazzed over bringing this to Southern Plate, I made the cake, taking photos of every step, then set up a little backdrop and put my camera on a tripod so I could get detailed photos of how I was going to decorate it.
My beautiful Katy was so excited about the prospect of cake that she was just about beside herself. My Brady moved his homework operations to the dining room table, where I was decorating, just to be closer and to watch me.
As I began taking photos, Katy watched the back of the camera to see them appear on the digital screen. She saw my hands in the photos and seeing as how she had recently had her fingernails painted, she wanted her hands in the photos, too. Several photos later I finally got through that I really needed photos of the cake and not her hands, so my readers could see what I was doing. She frowned but complied and little hands stopped appearing in front of my lens in every shot.
That was when Brady started needing help with this homework…and while I was working on that the smell of cream cheese icing proved too persuasive for my Katy and little fingers began dipping into the side of the cake. Around about this time, Katy climbed up in a chair to get a better view and as I stopped her from almost falling out of the chair , I dropped a huge glob of icing right on the carpet. To say I was frazzled would be putting it mildly.
Here I was trying to do a tutorial which I felt was very important, but all my kids wanted was my attention – and my cake. I took the rest of the icing and simply iced the cake, paying no mind to the appearance as I had planned. Then I cut two large slices and placed them in bowls which I gave to each of my younguns. The tension in the room dissipated immediately. My kids were absolutely delighted with their bounty and for the duration of their eating each one of them kept singing my praises "Ma, you make the BEST cake!" "This cake is wonderful!" "Mama, I really really like your cake!"
I guess in the end, they kids will likely not remember how the cake looked, but they will remember that you made it for them. And whether its made from scratch or made from a mix, whether its chocolate, vanilla, or strawberry, I think when all kids grow up they will agree, their mama made the BEST cake.
Sometimes we just need to remember to stop fussing so much over how the cake looks and just let the kids have some.
I've had a hectic week. I've had a crazed week. But you know what? I've had a wonderful week.
Thank you all for being a part of what makes me smile every day.
I suppose y'all would like to know a bit about this cake! This is my WOW cake among my girlfriends. They always want it whenever we have a cake eating occasion. It has served as a birthday cake more times than I could possibly count, it was even a baby shower cake once!
You'll need: Chocolate cake mix, milk, eggs, chocolate chips, vegetable oil, cocoa powder, and butter flavoring.
It doesn't really matter what type of chocolate cake mix you use. I look for the darkest colored one i can find but I have made this with Milk Chocolate, Devil's Food, Classic Chocolate, and other flavors of Cake mix. Just get a chocolate one and if you have a type of chocolate cake mix in your pantry, use that, it'll be fine.
I almost posted an entire weeks worth of cake mix recipes, purely by coincidence! I have one more which is amazing, for some muffins, but I'm going to wait until next week for that one!
This is my secret ingredient in a multitude of baked goods. If I'm making cookies, brownies, cake, icing, even muffins, and I want them to taste extra special, I add a teaspoon of butter flavoring to them. I tend to use this particular type because it is clear and therefore won't alter the color of my icing if I am making white, but you can use any type you find. Mine comes from the craft department at Wal Mart but they also sell it under different brands on the baking aisle and I've used many brands before, always with the same success.
If a recipe calls for vanilla, you can use this in place of it or you can just add a bit of this in addition to it. Your preference. You just can't go wrong with butter flavoring, seriously!
Grease your pans with shortening. I just take a paper towel and fold it into fourths and dip into my shortening, then use that to spread it into my pans for less mess. Sprinkle about a tablespoon or so of cocoa powder into your pans.
Get little hands out of the chocolate chips….but let them have the ones they already got coz they are so darn cute and they just really wanted chocolate. We understand a girls need for chocolate, after all 🙂
In your mixing bowl, combine eggs, milk, oil…
Add cocoa powder.
Add in sour cream
Then pour in your cake mix.
Mix this for about two minutes on medium speed.
Pour in what is left of your chocolate chips :). Eat one yourself, you deserve it.
Spread batter evenly into prepared pans.
Now what I do is take hold of each side of the pan and then kind of hit it on the counter several times.
This helps get air bubbles out of your batter as well as spreads it evenly in your pan.
Cook until done. Notice how mine is still a little …wompy looking. Well folks, welcome to my little trick…
Wet a dish towel and place it on top of your cake while it is still hot.
Press down evenly over the top of the cake.
And this will make it much more uniform and flat! You won't always have to do this but some days, when you're trying to make a cake and kids are just a chat chat chatting away, you'll find yourself with a wompy cake layer and you'll thank me for this little tip 🙂
The magic number here is 10. You want to let your cake layers cool for ten minutes in the pan and then turn them out onto cooling racks or your countertop, lined with waxed paper or the like. You can also just turn them out onto a large plate if you prefer.
While those are cooling, lets make us some cream cheese icing!
~GRINS~
You'll need: confectioner's sugar, vanilla flavoring, margarine, and cream cheese.
Now y'all know it just about killed me to have to buy name brand confectioner's sugar but Wally World was out of the generic so….desperate times and all…
Those of you who have been reading me a while know by now that I have quantity issues. I almost never make a single recipe of anything. This icing is no different. I made a double batch so I could have plenty to decorate the cake with (which I ended up not doing). Any left over cream cheese icing is used on morning muffins, drizzled over loaves of banana bread, or put to a great number of uses.
Its always nice to have ready made icing in your fridge, especially this time of year.
SO, for the remainder of this tutorial you will see me making a double batch of icing, but the recipe I am giving you at the bottom of the page is for a single batch. 🙂
Mix your cream cheese and margarine until well blended.
You want to make sure, sure, sure that your cream cheese AND margarine are softened and at room temperature. Set them out several hours before making this. Don't try to soften them quickly by using the microwave because that will just melt parts of them and leave others still cold. Trust me, just let them sit on the counter for a bit and they'll turn out fabulous.
This mixture tends to want to cling to the sides of your bowl, thereby avoiding your beater altogether.
We're going to outsmart it by scraping down the sides before we add our sugar.
Dump in all of your sugar. Most recipes for something like this will tell you to add it gradually, blending well after each addition. Puleeze, I have kids barking at my heels to lick an icing spoon, we don't have time to add anything gradually. Just dump it all in there and then turn your mixer to its lowest setting until it gets mixed a bit, then you can turn it up to medium to finish the icing off.
Yummy yummy yummy!
This is almost done but needs to be blended some more. First, lets add our secret ingredient…
Because it smells heavenly..but could smell even better!
Pour in butter flavoring.
Take a moment to breathe in through your nose…and then blend until well combined and icing is nice and creamy smooth.
Like this.
This is where I was going to show you how to easily decorate a cake all fancy like…but you already know how that went so instead I am going to just basically ice my cake. First thing i do is spread a bit of icing on my cake platter to secure my cake.
I place my first layer, top side down, onto the platter and put a big old glob of icing on top.
Good icing should always be served, used, and referred to in "globs", don't you think?
~grins~
Place your top layer on, top side down, and glob more icing on top of it.
Spread that around on the top…
Then start bringing it down the sides like this.
When I get to where I need more to put on the sides, I just glob it on top of the cake and start spreading it down from there again. I've never put icing on the sides of my cake directly but have seen it done and it looked kinda painful.
By this point, I was just ready to cut the cake.
Besides, the kids looked like they might gang up and attack me if they kept having to smell it.
Its not pretty like I had planned, but my babies are happy with it and it really does taste phenomenal.




Chocolate Velvet Cake With Cream Cheese Icing (And why you are a good Mama if your cake is ugly)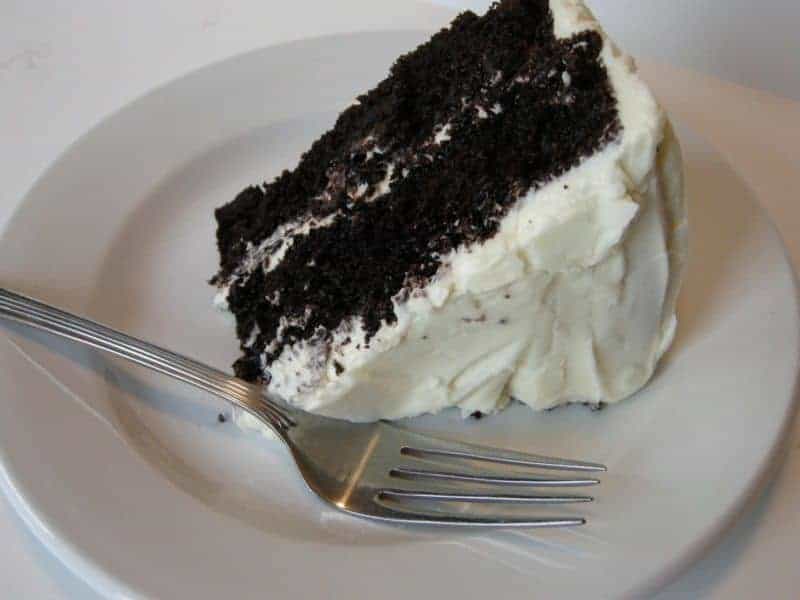 Ingredients
1 Box any flavor of chocolate cake mix (I use Duncan Hines)
1 Cup sour cream
½ Cup milk
¼ Cup oil
3 eggs
1-2 tsp butter flavoring (can substitute vanilla)
1 cup chocolate chips
2 heaping T cocoa powder, plus more for dusting pans
8 ounces cream cheese (For Icing)
1 stick margarine or butter (For Icing)
3½ to 4 cups confectioner's sugar (For Icing)
1-2 tsp butter flavoring (can substitute Vanilla) (For Icing)
Instructions
Preheat oven to 350.
Grease pans with shortening and dust with cocoa powder. Combine all ingredients into mixing bowl, except chocolate chips. Mix about two minutes, or until well blended. Mix in chocolate chips. Divide evenly among prepared pans and let cook until done, about 25 minutes. Let sit in pans for ten minutes before turning out to cool completely.
For Icing: Soften cream cheese and margarine by leaving out on counter until it reaches room temperature. Combine the two in a mixing bowl and mix until well blended. Add sugar. Mix until smooth. Add flavoring and mix some more until well incorporated and icing is creamy. Ice cooled cake.