My quick and easy chocolate cobbler recipe is the perfect mouthwatering combination of moist chocolate cake with a hot chocolate fudge sauce layer. You're going to love this deliciously decadent chocolate dessert!
Growing up, we had this Southern chocolate cobbler recipe probably once a week. I always thought it was because everyone liked it so much. But according to Mama, the frequency of this dessert had a lot more to do with it being so quick, easy, and most importantly: budget-friendly.
Generally, most folks have these ingredients on hand. We're talking vanilla, oil, brown sugar, granulated sugar, cocoa powder, flour, and milk. I bet they're already sitting in your pantry and fridge, right? It doesn't hurt that you don't even need an egg for it either.
This cobbler bakes up magically. When you pull it out of the oven you'll have a rich chocolate cake layer on top and a hot fudge chocolate sauce layer beneath. I highly recommend it be served with a big ol' scoop of vanilla ice cream. It's just like a chocolate lava cake but so much easier to make and is also known as a chocolate pudding cake because it has the same scrumptious texture.
We frequently package the dry ingredients and give them along with the recipe as Christmas gifts. People are always intrigued by the name and very happy with the results!
Recipe Ingredients
Self-rising flour
Vegetable oil
Milk
Granulated sugar
Unsweetened cocoa powder
Brown sugar
Vanilla extract
How to Make Chocolate Cobbler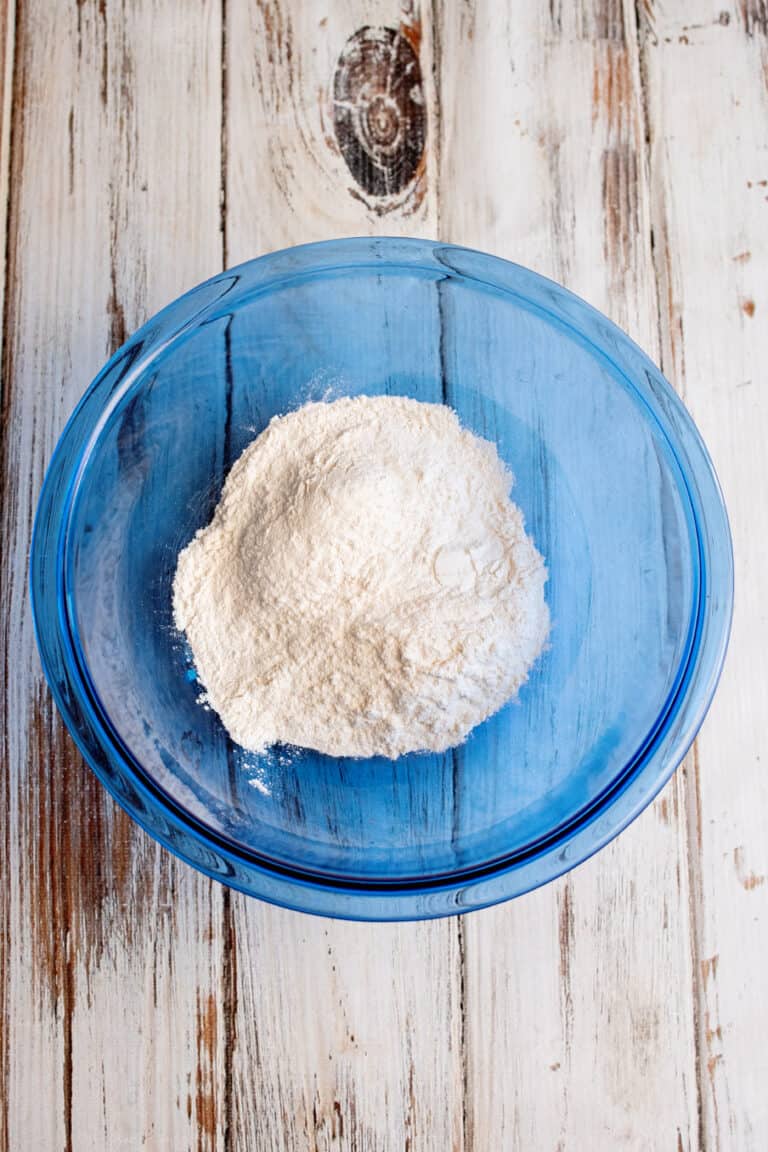 In a medium bowl, add the flour…
And white sugar.
Then add the cocoa powder…
And stir to combine your dry ingredients.
To this, add the wet ingredients, including the milk…
Vegetable oil…
And the vanilla extract.
Stir your cobbler batter until it looks like this.
Spray an 8×8 baking dish with cooking spray (or grease however you like).
Spread the batter into the prepared pan.
In a separate bowl, combine the brown sugar and more cocoa powder.
Stir the topping until it looks like this.
Sprinkle this mixture evenly over the top of your batter.
SLOWLY pour hot water over the batter. SLOWLY.
Place in a 350-degree oven for 40 to 45 minutes.
It's gonna look like this and smell HEAVENLY.
Oh LAWD. Do yourself a favor and just make it already!
But don't forget to pair your chocolate cobbler with a scoop of vanilla ice cream!
Storage
Store leftovers in an airtight container in the fridge for up to 3 days and simply reheat in the microwave.
Recipe Notes
Instead of ice cream, serve your chocolate cobbler with whipped cream

and your favorite fresh berries, like

. Alternatively, chocoholics might want to pair theirs with chocolate ice cream!

For added chocolate flavor, fold 1/2 cup of semi-sweet chocolate chips into the cobbler batter.
To enhance the chocolate flavor, add

1

teaspoon of

espresso powder.
Visit this post for substitutions if you have food allergies. You can easily use any kind of non-dairy milk, like soy milk, substitute regular for gluten-free flour, and use carob instead of cocoa.
Let the chocolate cobbler sit for at least 10 to 20 minutes after you take it out of the oven to allow the sauce to cool and thicken. We don't want any burnt tongues out here!
Recipe FAQs
Can I double this recipe?
Absolutely! Easily double the recipe and bake your chocolate cobbler in a 9×13 baking dish instead. Easy peasy!
You may also like these decadent chocolate desserts:
Chocolate Velvet Cake With Cream Cheese Icing
Triple Chocolate Cake (a.k.a Chocoholic Cake)
The Best Brownie Recipe With Chocolate Frosting
Ingredients
1

cup

self-rising flour

3/4

cup

sugar

2

tbsp

unsweetened cocoa powder

1/2

cup

milk

1

tsp

vanilla extract

2

tbsp

vegetable oil

3/4

cup

brown sugar

1/4

cup

cocoa

1 3/4

cup

hot tap water

1

cup

chopped pecans

optional
Instructions
Mix together the dry ingredients: flour, sugar, and cocoa. Then add the wet ingredients: milk, vanilla, oil, and nuts (if using). Mix well and then pour into a greased 8x8 baking dish.

1 cup self-rising flour,

3/4 cup sugar,

2 tbsp unsweetened cocoa powder,

1/2 cup milk,

1 tsp vanilla extract,

2 tbsp vegetable oil,

1 cup chopped pecans

Mix together the brown sugar and remaining cocoa powder together. Sprinkle this topping over the batter. Then pour hot tap water, very slowly, over the dry mixture and batter.

1/4 cup cocoa,

1 3/4 cup hot tap water,

3/4 cup brown sugar

Bake in a 350-degree oven for 40 to 45 minutes.
Nutrition