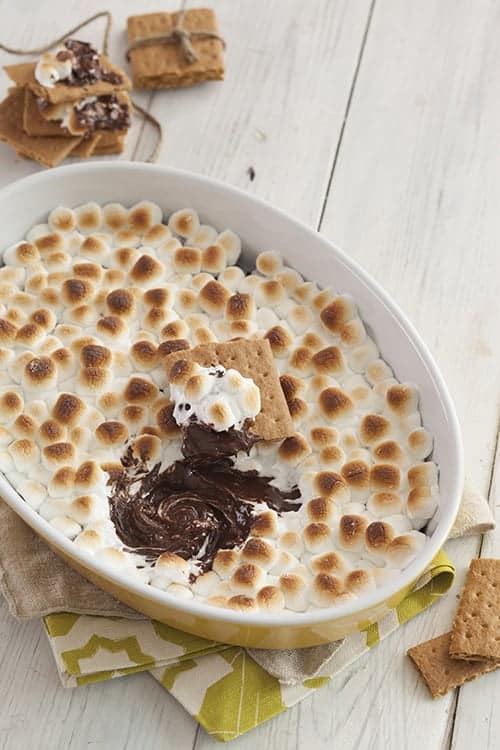 The printable recipe for this delicious Oven Baked S'mores is right down at the bottom of the post
Save it to your recipe box or print it off for later!
You may remember sitting by the campfire squishing your Hershey's chocolate together with the most perfectly roasted marshmallows between those yummy graham crackers. And nobody cared that your smile extended with chocolate at each end of your mouth. Well the taste of this Oven Baked S'mores recipe will take you back to those times when you can't get out around the campfire.
This super simple recipe is sure to wow the kids or friends anytime. And I hope you keep smiling with a big ole chocolaty grin!
I hope you enjoy!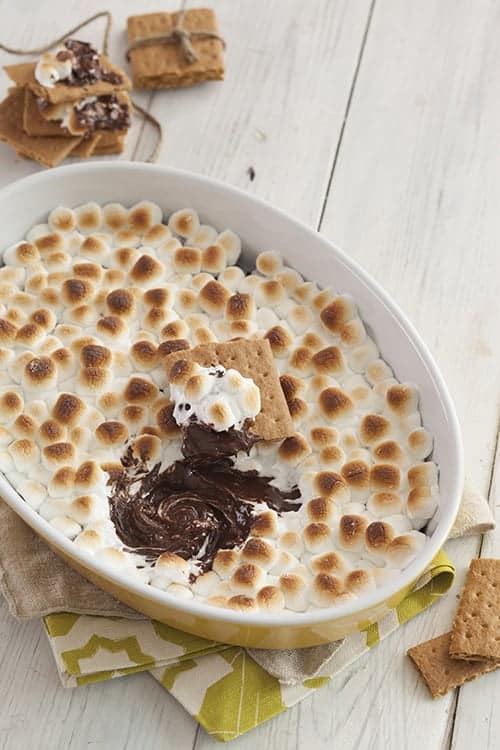 Ingredients
12

1-ounce squares semisweet baking chocolate, chopped

4

cups

miniature marshmallows

Graham crackers
Instructions
Preheat oven to 450°.

In a shallow 2-quart baking dish, place chocolate in an even layer. Sprinkle marshmallows evenly over chocolate.

Bake until marshmallows are browned and chocolate is melted, 4 to 5 minutes. Let stand 5 minutes before serving. Serve with graham crackers.
Nutrition
This recipe was featured in Southern Casseroles bake in 2014 and it still tastes just as good today!
You may also enjoy these dessert recipes!
5 Min Prep SMores Brownies; and the right time for you to shine
Cream Cheese Strawberry Cobbler