Quick Easy Southern Plate Lunch Recipes to Overcome the Lunchtime Slump
Here are 6 quick easy lunch ideas from Southern Plate to overcome that lunchtime slump.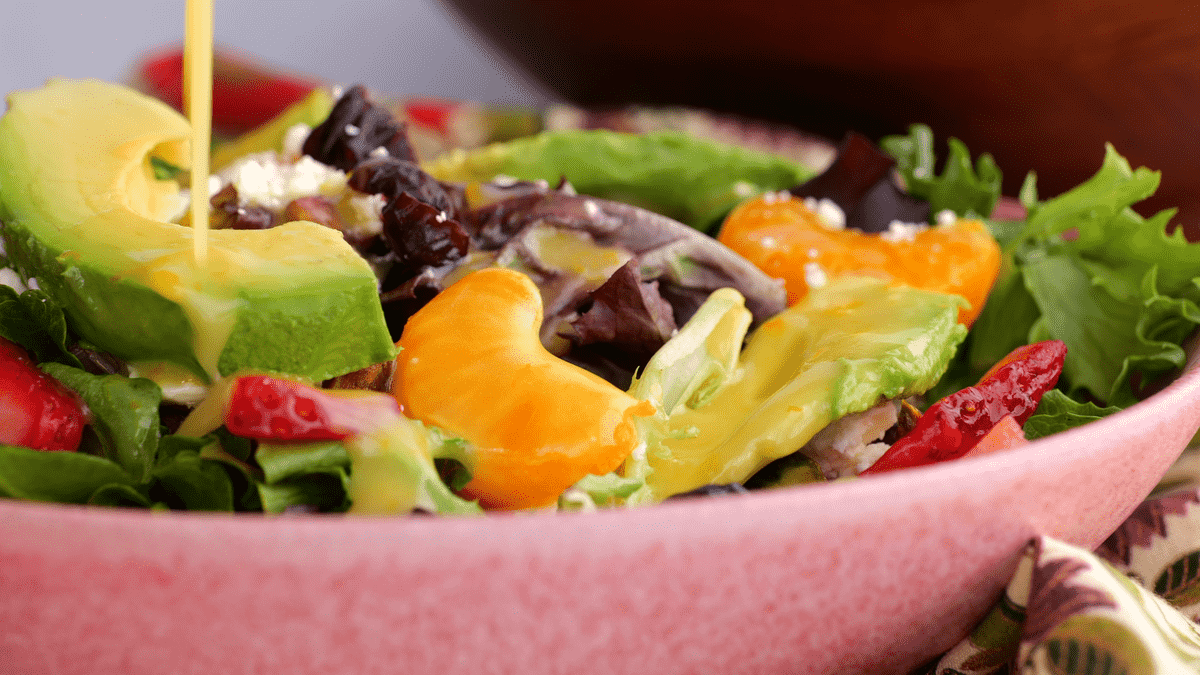 Are you tired of staring blankly at your fridge, wondering what to make for lunch? The lunchtime struggle is real and it's a problem many of us face. But today, I'm here to help you overcome this lunchtime slump. Because who has time to stare blankly at their fridge every lunchtime, am I right?
With a little planning, creativity, and help from your friends at Southern Plate, you can enjoy a delicious and satisfying meal every day. From mini meat pies to sandwiches and our favorite salad recipes, I think I've covered all bases in 6 quick easy lunch recipes.
Let's get cookin'!
Quick Easy Lunch Ideas
These mini crescent roll meat pies are the perfect quick and easy lunch idea. They include delicious meat and melted cheese filling wrapped in buttery flaky dough. Make them for lunch on Monday and you can pop the leftovers in the air fryer or microwave to have later in the week.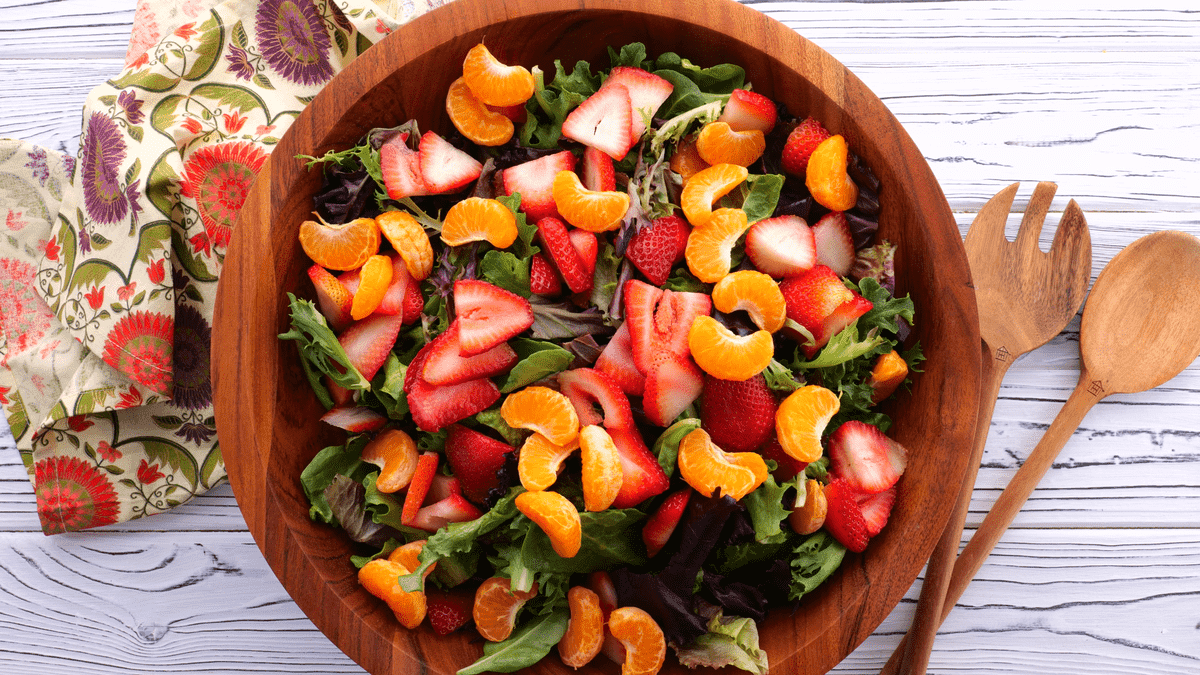 This strawberry salad lunch recipe features an eclectic mix of ingredients to make one of the most healthy lunch ideas on Southern Plate. The ingredients include strawberries, mandarin oranges, pistachios, cranberries, and crumbled feta cheese. I pair it with a honey mustard dressing, which is bursting with a zesty citrus flavor that perfectly complements this scrumptious salad.
I'd recommend storing the dressing separately so the salad doesn't get soggy. Then you can enjoy the leftovers for a quick lunch over a few days. Yum!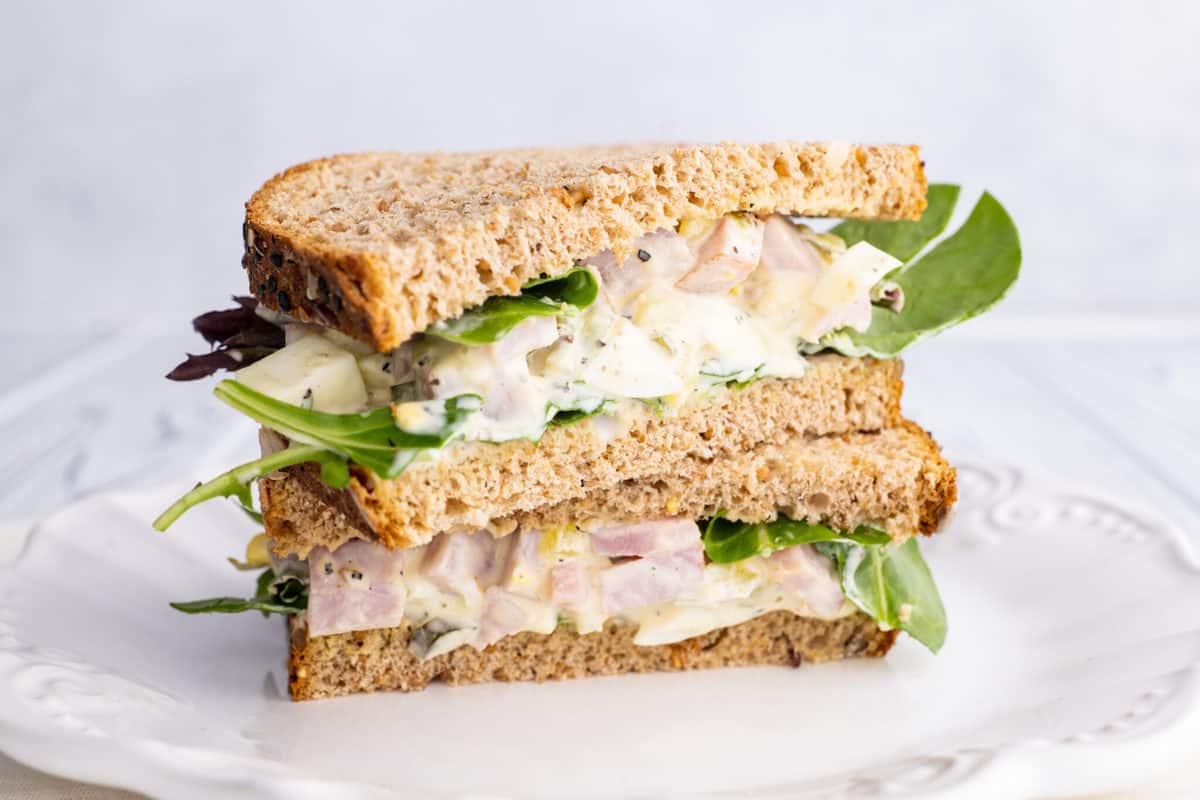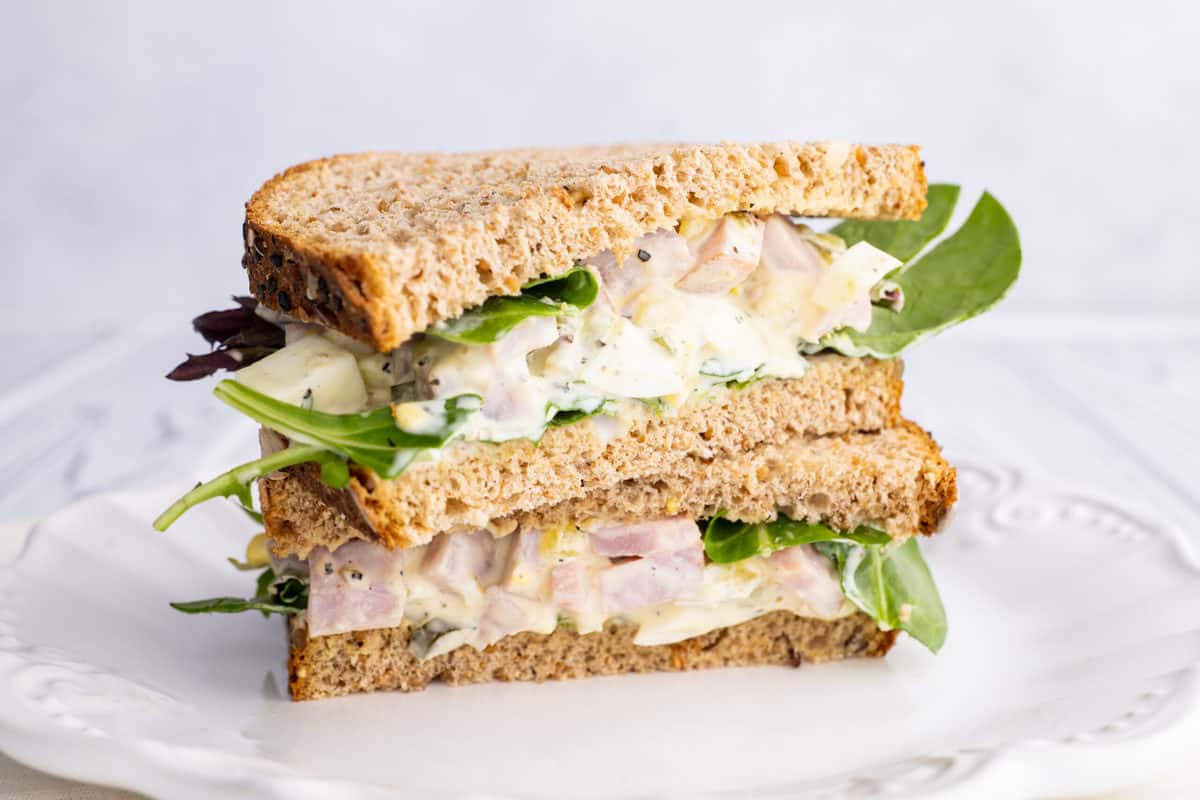 All you need is a spare five minutes to make this easy lunch idea. One bite of this scrumptious and creamy old-fashioned ham salad recipe and you'll know exactly why it's a go-to lunch in the South. The chopped ham is combined with mustard, sweet pickle relish, mayo, boiled eggs, and black pepper. You can make this quick easy lunch recipe and then enjoy it on your sandwich all week long, as leftovers last for up to five days.
If you like this, you may also like this ham pasta salad with ranch dressing. It's cheesy, creamy pasta goodness that would be perfect to meal prep for lunch.
Looking for healthy lunch ideas? Step this way! This healthy Mediterranean quinoa salad recipe is overloaded with flavorful roasted vegetables (zucchini, bell pepper, and cherry tomatoes included) and served with olives and quinoa. It's perfect for meal prep for the week. Make it once and you've instantly got several quick lunch options available for when you're busy during the week. Otherwise, drop it off to a friend or elderly neighbor! Who can say no to that quintessential Mediterranean flavor?
Did I also mention it's the perfect healthy lunch idea because it's vegan, gluten-free, and dairy-free?
From ham salad to a chicken salad sandwich (yeah, we're stepping up from the egg salad sandwich today). These are two quick easy lunch ideas with a Southern twist! This one is loaded with pecans, grapes, apples, and creamy mayo. I just know you'll love this delicious chicken salad for sandwiches recipe. It's a quick, easy, and game-changing lunch option.
The best part is you can assemble the chicken salad one day and it's all prepped and ready for the week! All you need is some bread and lettuce and your sandwich will be ready in no time at all. Told ya it was an easy recipe 😉.
You may also like this hot chicken salad, which is another Southern specialty. It's like a creamy chicken casserole that you can enjoy all week long. Plus, it only takes 30 minutes to make.
Fresh veggies like red onion, lettuce, and tomato are combined with crumbled feta cheese and balsamic vinaigrette to make the most refreshing spring salad lunch recipe. Add some leftover chicken or a side of pita bread and hummus for a little more protein. You may also like this Greek cucumber salad recipe. It's a similar lunch option for fellow cucumber fans. I know there's a few of you out there!