In honor of National Biscuit month, I'm sharing a unique recipe with you today that appears in my second book, Come Home To Supper. This recipe for Ice Cream Rolls came from my dear friend, Jyl, who is a wonder in the kitchen. Everything Jyl makes is delicious. I love having friends like that.
Biscuits are as much a part of the Southern heritage as "Y'all" and humidity. They've kept our ancestors from starving and sent our kids off to school for generations with a full tummy and knowledge that we love 'em. This recipe is a fun twist on the classic biscuit that requires only two ingredients. We call 'em rolls because they look a little fancier but once you take a bite, you'll know they're just good old biscuits in disguise.
The weirdness of this recipe almost makes it worth making just so you can tell people what the ingredients are and see the look of confusion on their face. I like to make them when I have that one container of ice cream with just a smidgen left but no one is eating it so it is taking up precious space in my freezer. Do y'all have those things? Freezer space is always at a premium at my house so nothing aggravates me more than multiple ice cream containers with fractions of ice cream left in them. Ice Cream Rolls to the rescue!
The rolls are the texture of a biscuit with the slightest hint of sweetness. Let's get cooking!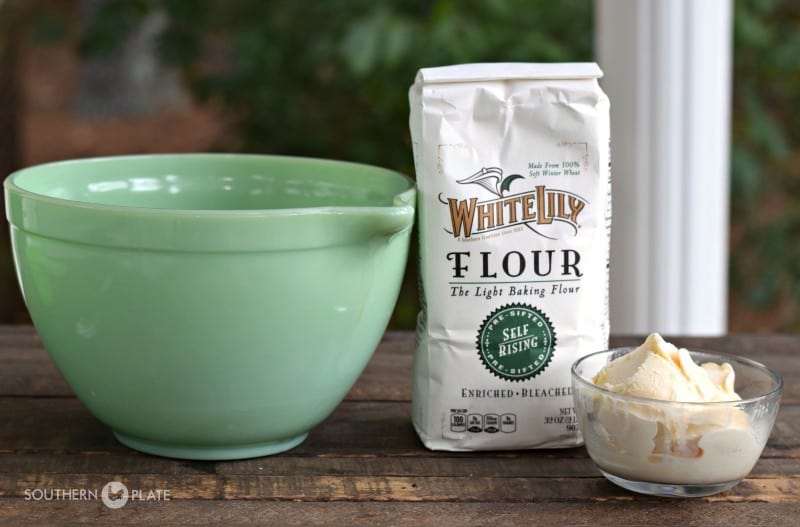 You'll need: White Lily Self Rising Flour and Vanilla Ice Cream. You're going to have to let the vanilla ice cream melt or microwave it a minute to get it there.
White Lily is the heritage flour of the South and they are the gracious sponsor of this post. They are on a mission to keep biscuit making in all forms alive so I'm honored to partner with them on this. If you know how to make biscuits, I encourage you to grab a bag of White Lily and teach someone else how to do it as well. If you don't know how to make biscuits, this recipe is a perfect start!
Combine both ingredients in a mixing bowl and stir.
My batter is a little stiffer than yours will be on account of I kinda sorta accidentally dumped a little extra flour in, but either way they'll be fine.
Grease six wells of a muffin tin and divide batter evenly among the cups.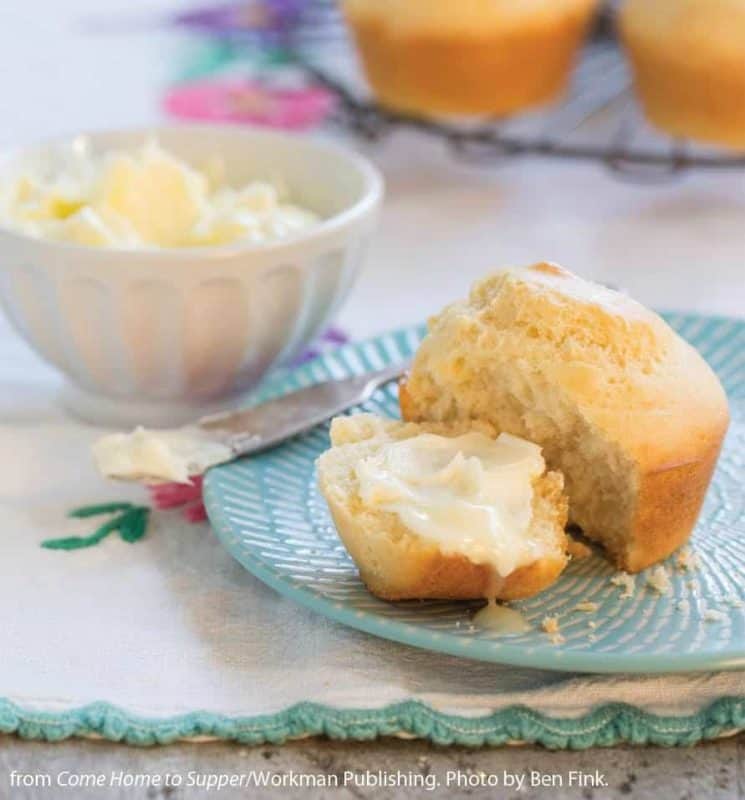 Bake at 350 for 8-10 minutes, or until lightly golden. Serve warm, with butter. Enjoy!
Ingredients
1

cup

White Lily Self Rising flour

1

cup

vanilla ice cream

melted
Instructions
In medium mixing bowl, stir together ice cream and flour just until blended.

Grease a 6 cup muffin tin and divide batter evenly among cups. Bake at 350 for 8-10 minutes.

Serve warm, with butter.
Graciously sponsored by White Lily. All opinions contained herein are my own.
You might also enjoy this recipe! Ten Minute Rolls
Yum