Top 5 Reader Favorite Crock Pot Recipes!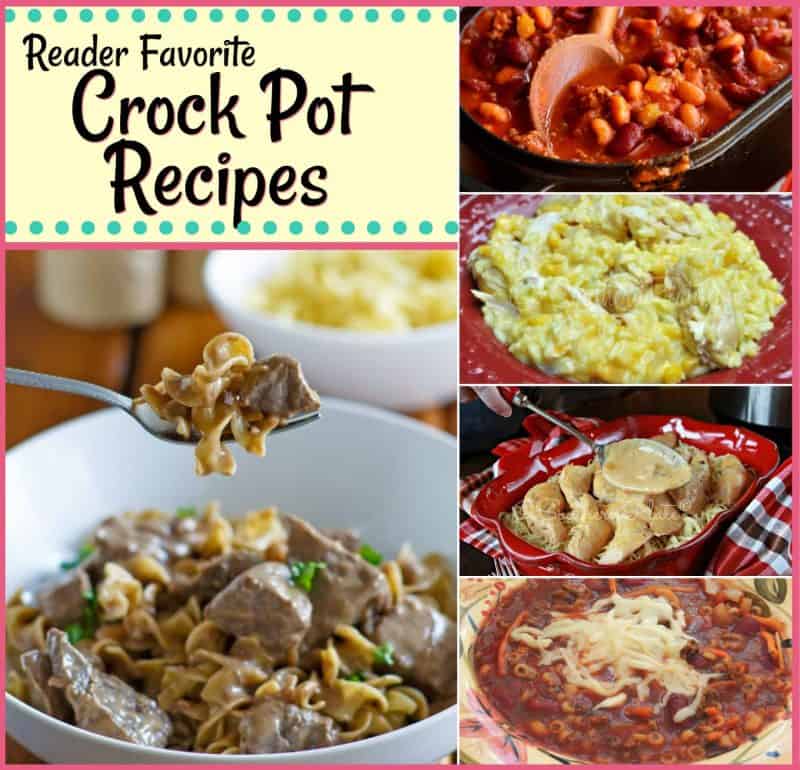 Brrr! We have a cold front moving in that is causing our temperatures to drop every minute. In the past hour, it has dropped 20 degrees. This is the perfect day to cozy up to something warm for supper so I thought I'd share with you some of my reader's current favorite slow cooker recipes!
I just posted this one last week and y'all are loving the sauce as much as we do! Reports have been coming in of folks licking their plates. With a perfect substitute for wine, this Beef Burgundy is simple, decadent, and suitable for everyone. Prefer wine? Just substitute wine for the wine substitution ;).
I first had this when a friend made it for my family and it's been one of our go-to suppers ever since. Even my picky eaters ask for extra sauce!
This is a great full bodied chili, with just enough flavor but not too much spice.
When I find something I love, I stick with it. I've been ordering this soup ever since my first trip to the Olive Garden in my teenage years. To this date, I've never ordered anything else off of their menu because I love this so much! However, I love this recipe even more because I don't have to leave my house for it.
This recipe has been pinned and shared over 100 million times. Why is it so loved? Because it tastes so good and more than any other recipe I've encountered, the love of it seems to be almost universal. If you haven't tried Cheesy Chicken and Rice, I encourage you to put it on your menu soon!
Looking for a good crock pot pot roast? Check out my Tuscany Pot Roast and Veggies
No matter the weather where you are, if at all possible, sit down with your loved ones tonight. Every meal together is a blessing to be cherished!
~~~~~~~~~~~~~~
Lord, if it's not your will let it slip through my grasp and give me peace not to worry about it. 
~Tony A. Gaskins Jr.