Recipes for the 4th of July
The Fourth of July is almost here! If you're anything like me, you would rather spend the bulk of your time with friends and family. I love to cook things ahead for this very reason but sometimes I get invited places at the last minute and don't always have time to prepare a dish from scratch to take. So get ready to celebrate with these 4th of July recipes that don't keep you in the kitchen for hours. This post is filled with July 4th Dessert Recipes that will be the talk of any Independence Day celebration!
These Patriotic Jello Jars are so pretty and so good tasting your guests will love them!
Easiest Red Velvet Cookies: These delicious Red Velvet cookies begin with a cake mix!
Ole Glory Haystacks: Traditional haystacks get a red, white, and blue makeover!
Patriotic Cereal Treats Satisfy everyone's inner child with these cute rice krispie treat bars. 🙂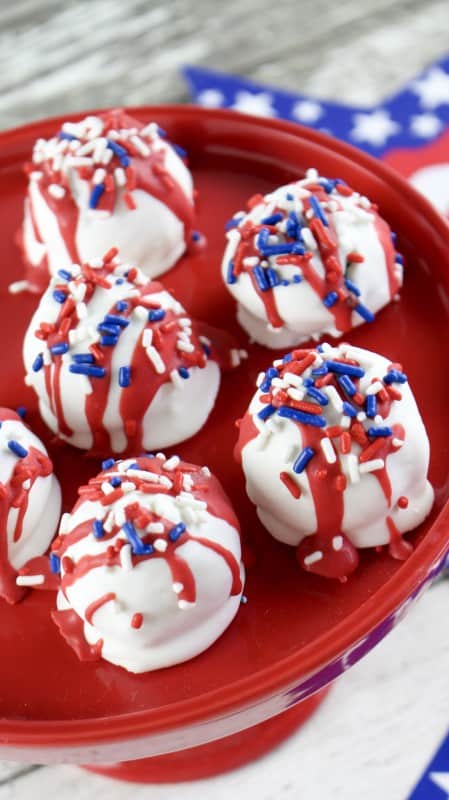 Patriotic Cake Truffles are all the rage and this post shows you how to whip them up in a flash.
Easy Fruit Pie Cookie Bites:In just minutes and a few store bought ingredients you can have these Fruit Pie Cookie Bites!
Red, White, and Blue Spritzers:Wow your friends and family with a drink that stays in layers!
Patriotic Fortune Cookies: Something different for the 4th of July. See what your fortune will be for the rest of the year!
Have a blessed and safe Independence Day!