Oreo Cookie Balls (3 Ingredients Only)
It takes just three ingredients to make these deliciously crunchy and creamy Oreo cookie balls. Trust me, you won't be able to stop after just one!
I am a big fan of easy dessert recipes and these delicious Oreo truffles definitely tick that box! All you need is three ingredients for this recipe: Oreo cookies, cream cheese, and almond bark. The instructions are just as simple as the ingredients too. All you need to do is combine the crushed Oreo cookie crumbs with the cream cheese, before dipping each ball into an almond bark coating. Told you it was easy and no baking required!
These Oreo cookie balls are the perfect combination of crunchy, sweet, and creamy. They make the perfect dessert to take to your next dinner party or gift to family and friends these holidays.
Here are a few more of my favorite easy no-bake treats: no-bake chocolate cookies, no-bake peanut butter bars, peanut butter no-bake cookie bites, and no-bake pumpkin cheesecake.
Recipe Ingredients
How to Make Oreo Cookie Balls
Crush up your Oreo cookies very fine, filling and all.
I know it doesn't look like I crushed up the filling in here but I promise I did.
Sometimes I use a food processor for this step but if you don't have one you will need to put your cookies in a sealable bag and hammer the heck out of them to make Oreo crumbs.
You will then add your softened cream cheese to the crushed cookie crumbs.
I use my hands to mush it all together until you have a dough but you can use an electric mixer if you like.
Once you have it mixed really well shape a spoonful into bite-sized balls.
Once you have the balls made, place your almond bark (or white chocolate chips) in a microwave-safe bowl and microwave at 30-second intervals, stirring after each, until melted and smooth. Take care not to let even the smallest drop of water get into your coating because it will cause it to seize up and won't be good for much of anything.
Dip each Oreo ball into the melted almond bark until it is totally coated. I use a toothpick to dunk mine and pull them out and let any excess chocolate drip back into the bowl. Once you have each Oreo cookie ball dipped and they have completely set you will want to store them in an airtight container in the refrigerator.
Mmmm, these don't last long at all at my house so I have to make a TON! But one batch will make about 60-70 balls.
Storage
Store your Oreo cookie balls in an airtight container in the fridge for up to 1 week.
You can also store an

batch

in an airtight container in the freezer for up to 2 months. Thaw in the fridge before enjoying.
Recipe Notes
Despite the name, almond bark has no nuts in it and can be found near the chocolate chips. In a pinch, white chocolate chips may be substituted but the best bet is to buy cheaper

milk or

hocolate chips because they make

a better

for Oreo truffles and balls like this.
After you dip the balls in the almond bark, you can add a drizzle of milk chocolate on top or dip them in extra cookie crumbs or some sprinkles.
For Christmas Oreo balls, add some crushed peppermint candy cane pieces to your mixture, cover them with almond bark, and then dip them into some red and green sprinkles to make festive peppermint Oreo balls.
You can also use different Oreo flavors if you prefer, like peppermint or golden Oreos.
Ingredients
1

package

Oreo cookies

14-19 ounce is fine

1

brick

cream cheese

softened (8 ounces)

1

package

white almond bark

or 24 ounces of white chocolate chips*
Instructions
Crush cookies very fine, either by using a food processor or by placing them in a sealed bag and crushing them with a mallet or rolling pin. Using an electric mixer, add the softened cream cheese to the crushed cookie mixture and mix until well blended.

1 package Oreo cookies,

1 brick cream cheese

Scoop out and form into one-inch balls and place on waxed paper until ready to dip.

Melt the almond bark by placing it in a microwave-safe bowl and microwaving at 30-second intervals, stirring after each, until melted and smooth.

1 package white almond bark

Dip each Oreo ball into the melted almond bark and place it back on the waxed paper to cool completely. Store in an airtight container in the refrigerator. YUM!
Notes
Contrary to the name, Almond bark contains no nuts. It is simply a candy coating that may be found near the chocolate chips.
Nutrition
This recipe featured in Meal Plan Monday and Weekend Potluck
More Oreo Favorites: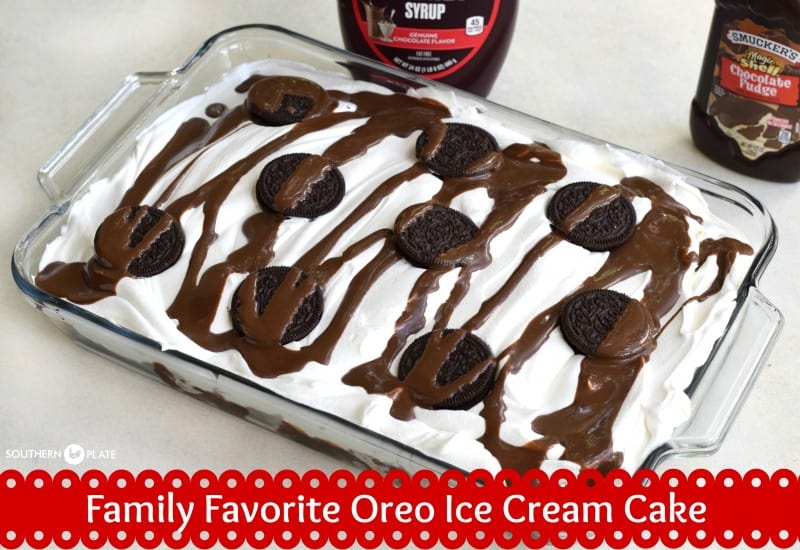 Blessed is the season which engages the whole world
in a conspiracy of love.
~Mabi. Submit your quote by clicking here.