Today I am sharing one of the simplest recipes for Tortillas that you will ever see. Whether you are wanting to celebrate Cinco De Mayo, Passover, or it's simply Taco Tuesday this flour tortilla recipe is for you.
Cinco De Mayo Celebration:
On Southernplate.com we have many mexican inspired dishes to help you celebrate this holiday. But this recipe for tortillas is by far the easiest one. So easy and quick to make.
Unleavened Bread for Passover
If you don't celebrate Passover over you may or may not know that Passover is a one day Biblical Feast and it is immediately followed by the seven day Feast of Unleavened Bread. And did you know that tortillas like these are considered unleavened bread? Well they sure are.
During that week, not only do those celebrating Passover not eat anything with leavening agents in it, but they also make it a point to eat unleavened bread each day of the Feast, per instructions.
Two years ago I shared my soft, unleavened bread recipe with you which makes some tasty little soft pita chips. That's a favorite on it's own but I also use it to make cinnamon sugar breadsticks, cheesy bread, and even as a crust for our Passover Pizza!
Taco Tuesday Tortillas
Oh my who doesn't love Taco Tuesdays! This Tortilla recipe will be perfect for meat, chicken, turkey or what ever kind of shredded or ground meat you want to use. Add some sour cream, cheese, salsa or whatever toppings you like and everyone will want to come over to Taco Tuesday at your house.
Only 3 Ingredients
Our second Unleavened Bread recipe that makes tortillas is even simpler, with just three ingredients (not counting the water). All you need is flour, a little salt, and a little oil. I can make a whole batch of these, start to finish, in about ten minutes. I have the dough ready to go into the skillet in under five (I timed myself today).
With so many staying home right now and groceries more difficult to come by, this may be just the recipe you need for tortillas, quesadillas, sandwiches, or to serve as a side with your meals. And, of course it's always good for any holiday.
Recipe Ingredients:
All purpose flour
Water
Salt
Just a little oil. You can use vegetable oil or olive oil.
I don't count the water as one of the three ingredients because most of us are blessed enough to have that flowing from the faucets right now.
Stir all ingredients together in a large bowl.
Until a dough is formed.
Lightly flour a surface and turn dough out onto that.
Knead just a few times until it is smoothish.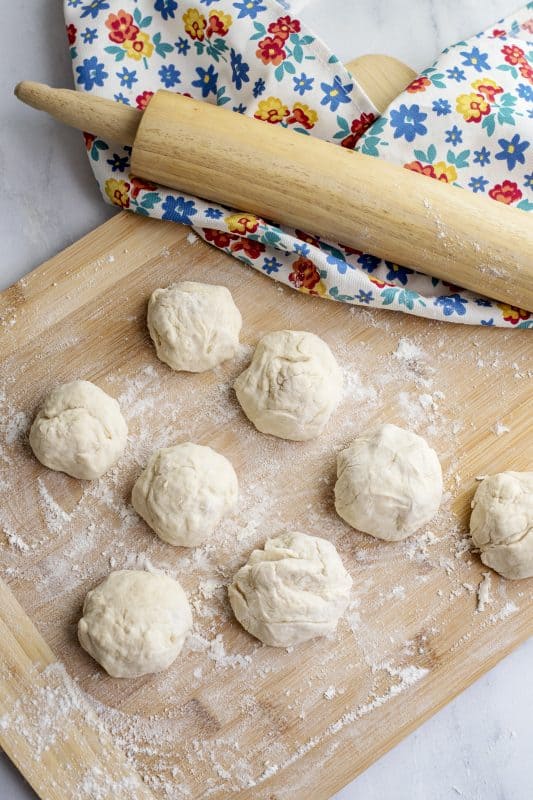 Divide dough into eight parts and roll each part into a small ball.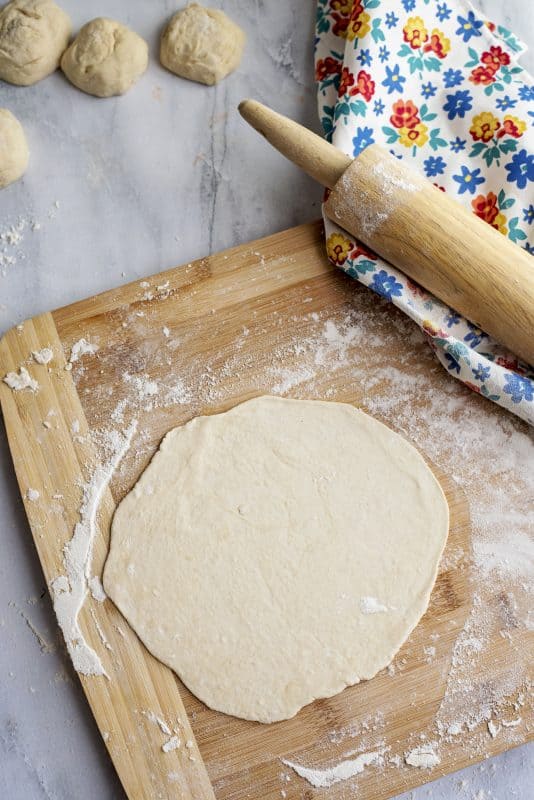 One at a time, roll each ball out into a thin circle, 6 or 7 inches in size.
Spray a nonstick skillet with cooking spray and place over medium heat.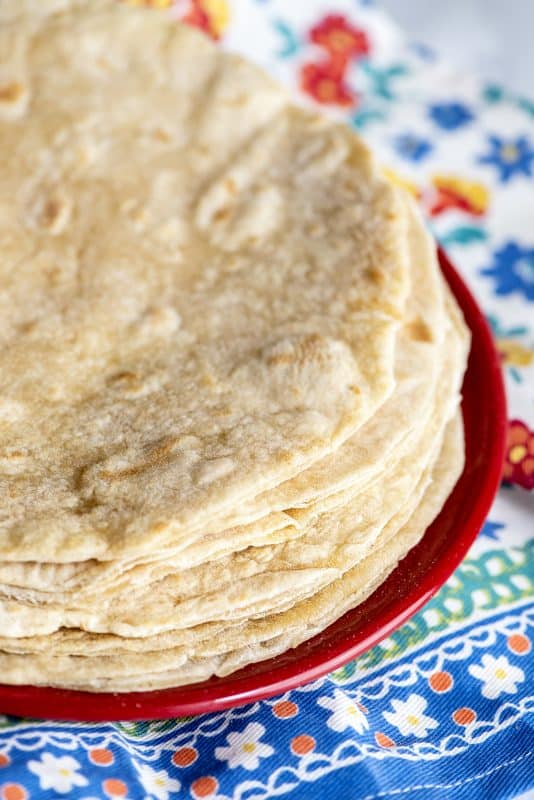 Cook each tortilla for about a minute on each side or until lightly browned, then remove and continue until all are done. Enjoy!
Ingredients
3

tablespoons

oil

vegetable or olive

2

cups

all purpose flour

1

cup

water

1/2

teaspoon

salt
Instructions
Okay, let me tell you why I have the ingredients in this order. I put them in countdown order because it is easier to remember that way. 3 tablespoons oil, 2 cups flour, 1 cup water, 1/2 teaspoon salt. See? Easy to remember. 

Place all ingredients in a large bowl. Stir together with a spoon until dough is formed. 

Turn out onto lightly floured surface and knead a just few times until smooth. Separate dough into 8 sections and roll each section into a ball. 

Using a rolling pin, roll each ball out into a thin circle about 6-7 inches in diameter. 

Lightly spray a medium nonstick skillet with cooking spray and place over medium heat. Add tortillas, one at a time, and cook for about one minute on each side, or until lightly browned. Serve warm. Enjoy! 
Video
Nutrition
You may also like these other recipes:
Taco Pizza Fast, Fresh, Delicious
Challah Bread (Easier than you think!)