My Top 14 Cookies To Make Before The End Of 2023!
When the weather gets a chill and family comes to visit, we like to fire up our oven and make all sorts of yummy treats for one another. Today I'm sharing my top 14 cookies to make before the end of 2019 (if possible!). Many of these are family favorites and some recipes are ones we've been making since before I was born. All of them are dearly loved. I hope you find a few you'd like to try and I pray that you create special memories with the ones you love in the process.
We've been making these since I was just a little girl. These days we use lots of fun shapes and blue and white icing with an array of sprinkles.
Need to make a big batch of cookies with as little fuss as possible? This Cake Mix cookie recipe offers endless quick and easy options!
3 Ingredient Oreo Cookie Balls
Three ingredient Oreo Balls are always a top recipe on Pinterest each year!
Mama's Pecan Thumbprint Cookies
Mama's Pecan Thumbprint Cookies are and old fashioned favorite.
Red Velvet Cake Mix Cookies are what I go to whenever I am bringing cookies to a party or event. People are always surprised to see our beloved cake in cookie form!
These Snowball Pecan Nougat cookies are sold in stores this time of year, but once you try homemade you'll be spoiled!
World's Best Chewy Sugar Cookies
If you love the chewy sugar cookie from those cookie stores, you'll love these!
Iced Oatmeal cookies will thrill the traditionalist on your list! (like me)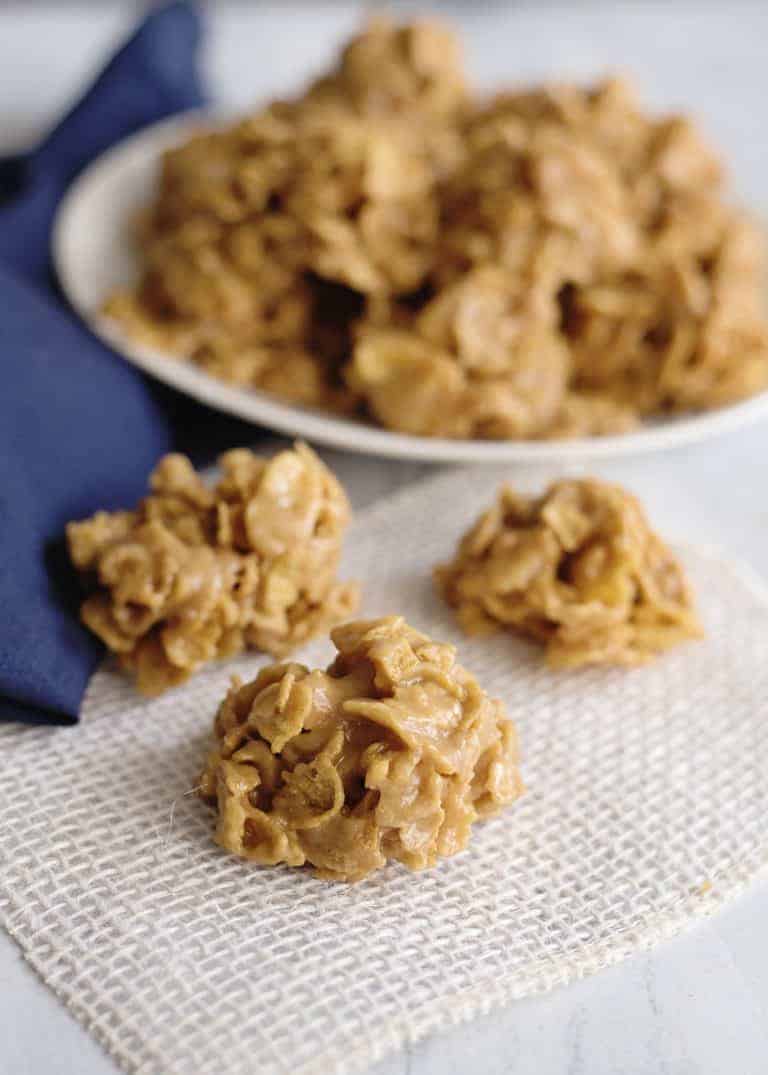 Peanut Butter Cornflake Cookies
Peanut Butter Cornflake Cookies are my husband's favorite.
Tender M & M Oatmeal Cookie Bars
I love a good bar cookie and this simple recipe is my favorite! It begins with baking mix (such as Bisquick) and tastes of butter and brown sugar!
Butter Pecan Shortbread Chippers
Shortbread lovers will flip over Butter Pecan Chocolate Chippers!
These classic spritz cookies are surprisingly simple to make!
These soft ginger cookies are my daughter's favorite!
Chocolate Chip Cloud Cookies begin with eggs and sugar – simple ingredients create a magical cookie light as clouds!
Amid the hustle and bustle this time of year, may we keep our focus on our blessings of faith, family and friends and give the gift of time to each whenever possible.