Let me introduce you to the ultimate post-Thanksgiving comfort food: my turkey hash recipe. Made with leftover tender turkey breast, leftover turkey gravy, onions, peppers, cubed hash browns, and Season All, enjoy this flavorful dish from breakfast to dinner.
Try not to eat all your turkey at Thanksgiving dinner so you can enjoy this turkey hash recipe after it's all over!
Hey friends! Today I've got some beseeching to do because this is just one of those dishes that you can't possibly imagine how delicious it is until you taste it. So rather than ask you to try it out soon, I'm going to beseech you to please make it as soon as possible and that leftover turkey that will inevitably be sitting in your fridge post-Thanksgiving will be perfect.
It's just one of those dishes where the flavors and textures come together to warm your insides and fill you with comfort. This is the ultimate after-Thanksgiving comfort food and will become a new tradition at your house! It's perfect for breakfast, brunch, or even supper, which is when we usually have it.
So what do you need? Leftover turkey breast, leftover turkey gravy, cubed hash browns (with onions and peppers or add them separately), and Season All. Pick up whatever ingredients you don't have when you're shopping this week and have them on hand when the turkey leftovers are waiting on ya! The instructions are as simple as adding the ingredients to a skillet and cooking until heated through.
Plus, adapt this turkey hash recipe to work for you depending on the time of year. It would taste delicious with leftover baked ham, roasted chicken, or ground beef and beef gravy.
Recipe Ingredients
Frozen cubed hash browns
Onions
Peppers
Turkey gravy (leftover gravy or canned gravy)
Season All (such as Lawry's or Morton's)
Oil for frying
Chopped turkey (or chicken or any meat) (heck, this would even work for that tofu stuff!)
How to Make Your Turkey Hash Recipe
Place your oil in a skillet over medium-high heat.
Add potatoes and some Season All.
Cook, stirring often, until tender and golden brown.
Note: A nonstick skillet is best for this.
Add in chopped turkey, turkey gravy, and a little more Season All.
Continue cooking, stirring often, until the mixture is heated through and thickens (about 3-4 minutes).
This is excellent on its own or served with your choice of bacon and some eggs.
Enjoy your plate of comfort!
Storage
Store leftover turkey hash in an airtight container in the fridge for up to 3 days. I recommend reheating on the stovetop until heated through.
Recipe Notes
This is also a great basic hash recipe that you can adapt to what you have on hand. To make a delicious beef hash, use leftover beef roast or ground beef and a can of beef gravy instead of turkey. You can also use ground turkey throughout the year with canned turkey gravy.
Instead of gravy, you can use chicken broth or something similar.
If you can't find hash browns with onions and peppers, then you can chop some out and add them to your recipe separately.
For extra flavor, add a teaspoon of minced garlic.
Instead of cubed hash browns, you can use cubed potatoes if you have some leftovers as well. I just like to keep things quick, easy, and simple, ya know? If using actual potatoes, I'd boil them first for about 5 minutes before adding them to the skillet to make crispy potatoes.
Instead of Season All, use your preferred seasoning. I think this would also taste delicious with Italian seasoning or dried herbs like rosemary, oregano, and thyme. Season All is made of paprika, black pepper, salt, onion powder, garlic powder, and a hint of chili powder if you want to use a combination of those spices to make your own homemade version.
The true spirit of hash is that you can add anything to the skillet. So if you have extra vegetables or greens you want to use up, dice them up and toss them in. How about leftover dressing/stuffing? Add a cup or so to your turkey hash recipe as well.
Recipe FAQs
What is turkey hash made of?
Turkey hash was created to use up leftovers. It's typically a combination of chopped meat, potatoes, and fried onions. It's sometimes also called potato hash, which is the same dish, just a different name.
How do you serve turkey hash?
With potatoes, vegetables, and chopped meat, turkey hash is the perfect main meal as is. However, I love serving it for breakfast with crispy bacon strips and eggs (whether they're poached, scrambled, or fried eggs). You can also add a garnish of chopped chives, green onion, or fresh parsley.
How do you make turkey cranberry hash?
Have some leftover cranberry sauce? Add 1/2 a cup of dried cranberries or cranberry sauce to your hash to make turkey cranberry hash.
You may also like these recipes:
10 Great Leftover Turkey Recipes
Deluxe Cheesy Hash Brown Casserole
Ingredients
1

28-ounce package

cubed hash browns (with onion and pepper)

1

medium

chopped onion

if not included in the package above

1/2

cup

chopped green bell pepper

as above

1

10.5-ounce can

turkey gravy

2

cups

chopped leftover turkey

vegetable or olive oil for frying

Season All to taste

I personally use about a tablespoon or so
Instructions
Pour about ¼ inch of vegetable oil into the bottom of a large nonstick skillet and place over medium-high heat to warm.

vegetable or olive oil for frying

Add the frozen potatoes with onions and peppers, sprinkle well with seasoned salt, and cook, stirring often, until cooked through and lightly brown. Reduce heat to medium.

1 28-ounce package cubed hash browns (with onion and pepper),

1 medium chopped onion,

1/2 cup chopped green bell pepper,

Season All to taste

Add in the chopped turkey and turkey gravy. Stir until well combined. Add more seasoned salt to taste. Continue cooking, stirring from time to time, until the mixture has thickened (about 3-4 minutes).

1 10.5-ounce can turkey gravy,

2 cups chopped leftover turkey,

Season All to taste
Nutrition
Other posts you might enjoy (Click the photo to go to that post)
Perfect Crock Pot Turkey Breast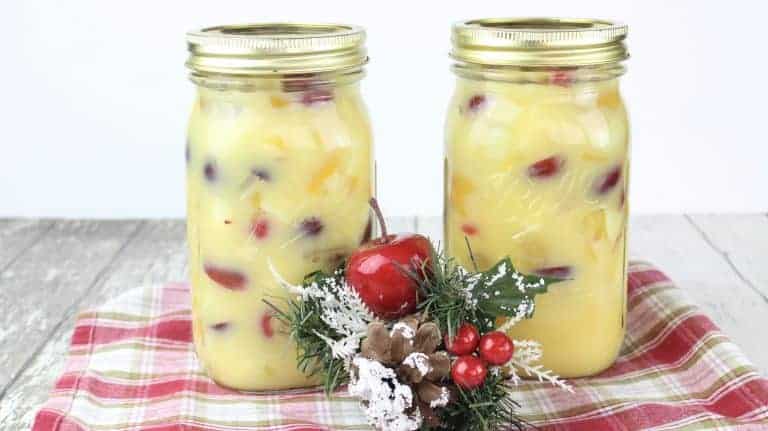 Once you start replacing negative thoughts with positive ones, you'll start having positive results.
~Willie Nelson