Crockpot Hamburger Patties With Ketchup Gravy
This hamburger patties with gravy recipe includes juicy hamburger steaks slow-cooked in a ketchup gravy with tender onion and bell pepper to make an easy and scrumptious weeknight supper.
It always makes me happy when I can bring you another ground beef recipe because I know a lot of families rely on ground beef as a staple on their dinner table. Mine certainly does! This slow cooker hamburger patties recipe takes my love for ketchup, stuffed bell peppers, and ground beef and combines them into one delicious meal.
This is one of those recipes that take just a few minutes to prep. Pop everything in the slow cooker in the morning, go about your day, and supper will be ready when you get home. Let's talk about the prep. Our hamburger patties/hamburger steaks/Salisbury steaks (whatever you want to call them) are held together with a combination of crushed saltine crackers and egg. Once you combine the ingredients, you shape them into patties, pop them in the bottom of your crockpot, then add the remaining ingredients.
This includes ketchup gravy seasoned with Italian seasoning, diced onion, and diced bell pepper. That's all there is to it! Pop the lid on your slow cooker and let it do its thing. In 8 hours, dinner will be ready to serve. I like to serve my hamburger patties with gravy as a main dish on a bed of rice, but I've included other serving suggestions below. Now, who's ready to make a quick and easy dinner tonight? Me!
Recipe Ingredients
Ground beef
Saltine crackers
Onion
Ketchup
Bell pepper
Egg
Italian seasoning
How to Make Hamburger Patties With Gravy
Now crush your saltines and place them in a mixing bowl…
Along with the egg.
Add your ground beef.
Mix it up well either with your hands or a large fork.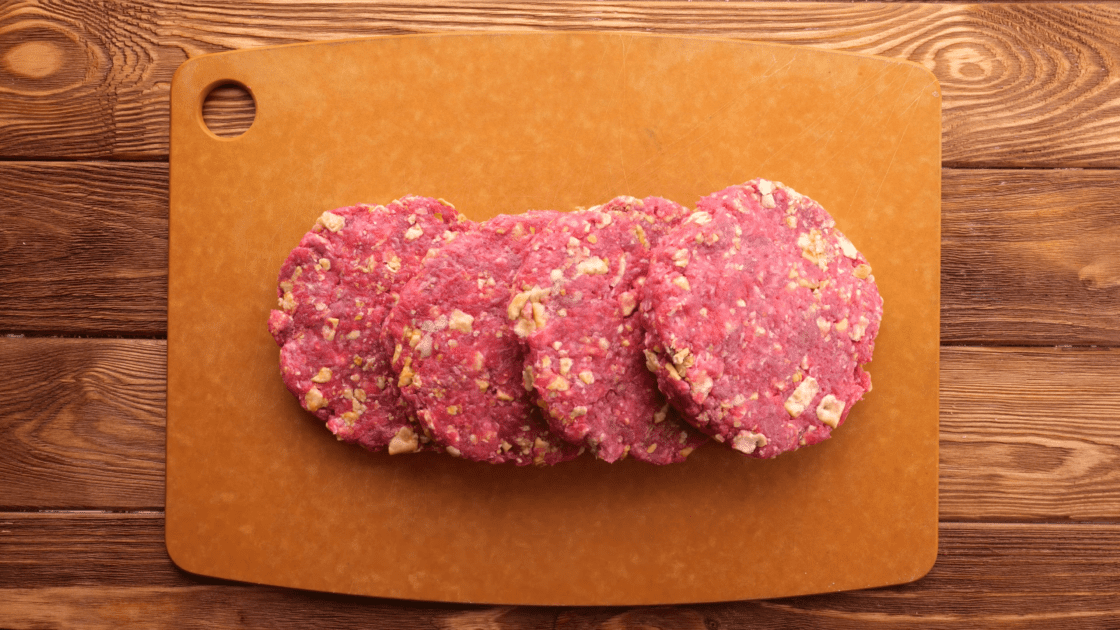 Shape meat into hamburger patties.
In a separate mixing bowl, add your ketchup…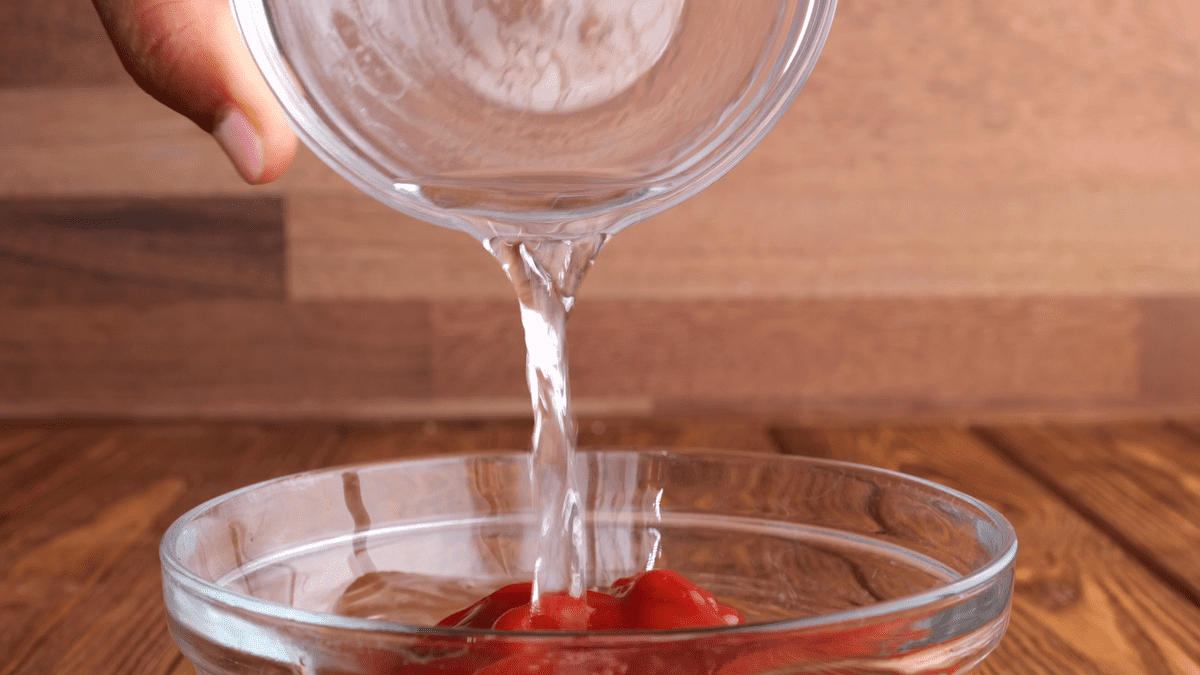 Water…
And Italian seasoning.
Mix that up really well.
Place beef patties on the bottom of the slow cooker.
Pour your sauce over the patties.
Add the diced onion…
And diced bell pepper to the crockpot as well.
Cover and cook on low for 7 to 8 hours or on high for 3 to 4 hours.
It will look a little bit like this after slow cooking all day and your house will smell like delicious stuffed bell peppers (you're welcome 😉).
If you want at this point, you can add a little more ketchup to the mixture to thicken your sauce but I like it just like this.
Salt and black pepper to taste, serve over rice, and enjoy!
Storage
Store leftovers in an airtight container in the fridge for up to 3 days. Simply reheat in the microwave.
You can also freeze leftovers for up to 3 months. Thaw in the fridge overnight before reheating in the microwave.
Recipe Notes
If you don't have saltines on hand, feel free to swap them for bread crumbs instead.
You can also substitute the lean ground beef for ground turkey if you prefer.

If you want to add more vegetables, opt for

.
Recipe FAQs
Can I place raw ground beef in the slow cooker?
Yes, you can! Place the raw ground beef patties in the slow cooker and they'll not only be cooked but they'll taste delicious at the end of the cooking time.
What else do you serve with hamburger patties with gravy?
You can also serve your hamburger patties as a main dish with:
What's the difference between Salisbury steak, hamburger steak, and hamburger patties?
So this beef patty recipe is basically Salisbury steak with a different name. Salisbury steak includes ground beef with bread crumbs and egg as a binder, whereas the ground beef to make hamburger steaks is only seasoned with salt and black pepper. Salisbury steak is basically a cross between meatloaf and a hamburger and is often served with mushroom gravy or onion gravy.
Typically, you'll serve your hamburger steak on a hamburger bun or bread, whereas Salisbury steak is often served with rice or mashed potato. Check below for some corresponding recipes!
Here are some equally delicious dinner ideas:
Salisbury Steak Meatballs in the Crockpot
Delicious Hamburger Steak Recipe With Fried Sliced Onion
Chicken Fried Steak Recipe With Gravy
Ingredients
1-2

pounds

ground beef

1/2

sleeve

crushed saltines

1

egg

2/3

cup

ketchup

1/3

cup

water

1

tbsp

dry Italian seasoning

1

onion, chopped

1

bell pepper, chopped
Instructions
Crush saltines and place in a large bowl with the egg and ground beef. Mix well with your hands or a fork, then form the mixture into 4 patties. Place patties in the bottom of your slow cooker.

1-2 pounds ground beef,

1/2 sleeve crushed saltines,

1 egg

Mix ketchup, water, and Italian seasoning together in a separate bowl and pour it over the patties in the slow cooker. Top with onions and bell pepper.

2/3 cup ketchup,

1/3 cup water,

1 tbsp dry Italian seasoning,

1 onion, chopped,

1 bell pepper, chopped

Cook on low for 7-8 hours or on high for 3-4 hours.

Serve over rice.
Video
"What you do makes a difference,
and you have to decide what kind of difference you want to make."
– Jane Goodall
Thank you Jenny for submitting this! Add your quote to our ever-growing collection by clicking here. Lift someone up today!