Old-Fashioned Macaroni Salad
This old-fashioned macaroni salad recipe is a classic Southern side dish that's super easy to make. It's so flavorful and tasty, thanks to the combination of creamy mayo, spicy brown mustard, pimentos, and sweet pickle relish.
Macaroni salad is one of my mother's favorite dishes but I have to be honest here, until a few years ago, I had never tried it. ~waits for the collective gasp~ I know, I know, I'm a horrible person who has lived a wasted life. Thanks to my sister-in-law, Tina, I can now say that I am a card-carrying member of the macaroni salad fan club. I made this at her house in Georgia for the Fourth of July and I think I ate enough to get a few gold stars on that card, as well!
Reckon why Southerners take such a shining to this dish? Just look at the main ingredient: cheap and filling pasta. This is a traditional meal stretcher if there ever was one. This old-fashioned macaroni salad recipe is so simple and easy to make, which is another reason it gets my tick of approval. All you have to do is cook the macaroni noodles and mix all the ingredients together. It's that quick and easy.
So, what are you going to find in my classic macaroni salad? Lots of tasty things, I assure you! We're talking mayo, spicy brown mustard, pimentos, and sweet pickle relish. It's so tasty, y'all. Just wait until your first bite!
Macaroni salad is a staple at summer gatherings and family reunions in the South. It's served much like potato salad – cold and a perfect accompaniment to picnics and barbecues. Ready to give this great recipe a go?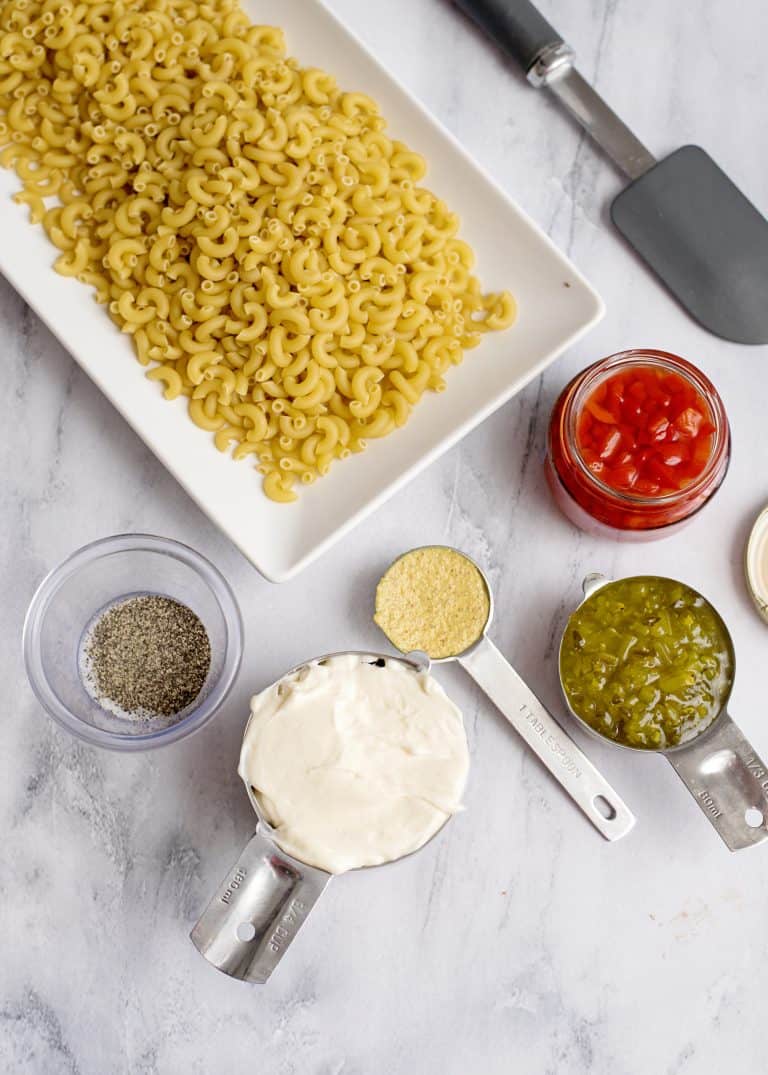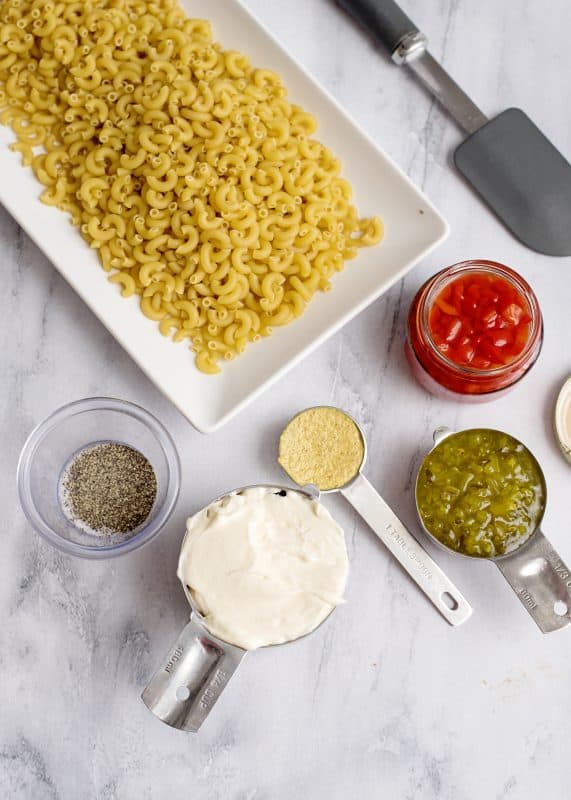 Recipe Ingredients
Macaroni
Mayo
Spicy brown mustard
Pimentos
Sweet relish
Salt and pepper to taste
How to Make Old-Fashioned Macaroni Salad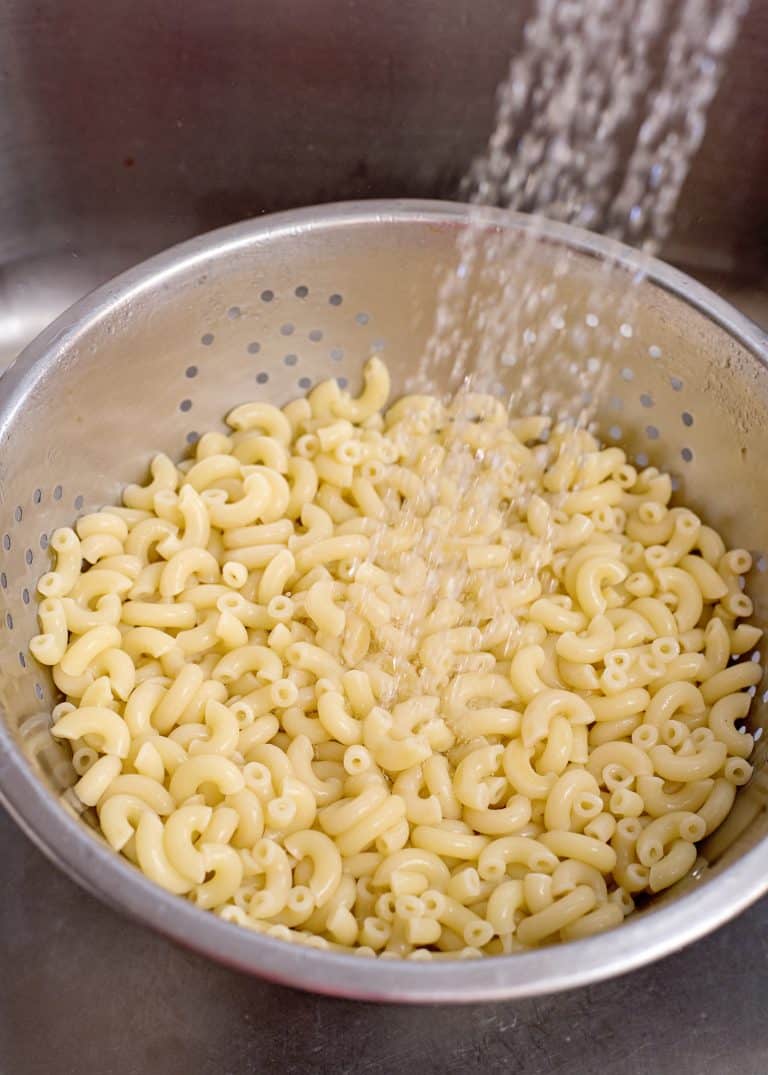 Cook elbow macaroni noodles according to package directions. Drain and run cold water over it to cool it down. This also stops the cooking process.
Shake it around a little so it all gets rinsed in the cold water.
Drain well.
In a large bowl, place mayonnaise, mustard, and…
Pimento peppers.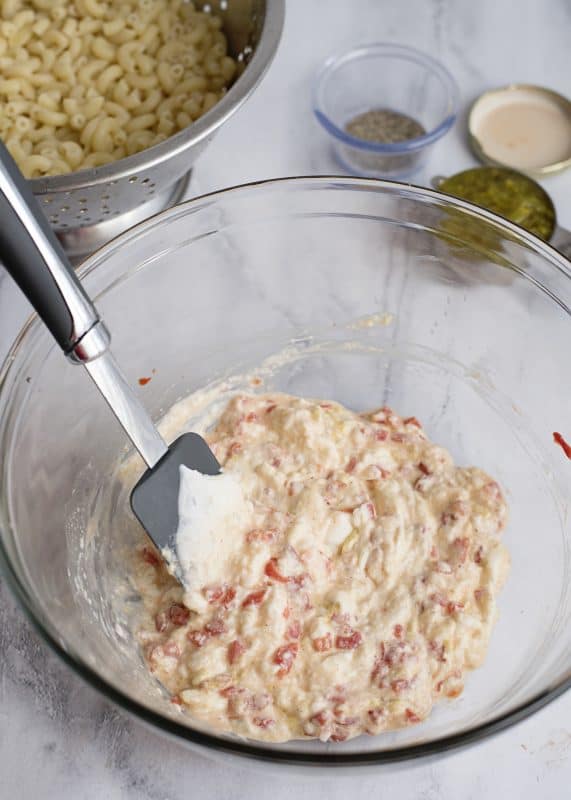 Stir that up really well.
Remember you left out the pickle relish and put that in next.
Add in your pickle relish.
Pickle relish (and that pickle juice) is the secret!
The dressing for this salad is a mayonnaise base in combination with the pickle relish added to the salad. I always use sweet pickle relish but you can use regular pickle relish and it will still turn out great. If you don't love pickles, you could substitute vinegar or lemon juice. Taste as you go to get the right balance. But for me, I love what the sweet pickle relish adds to the flavor.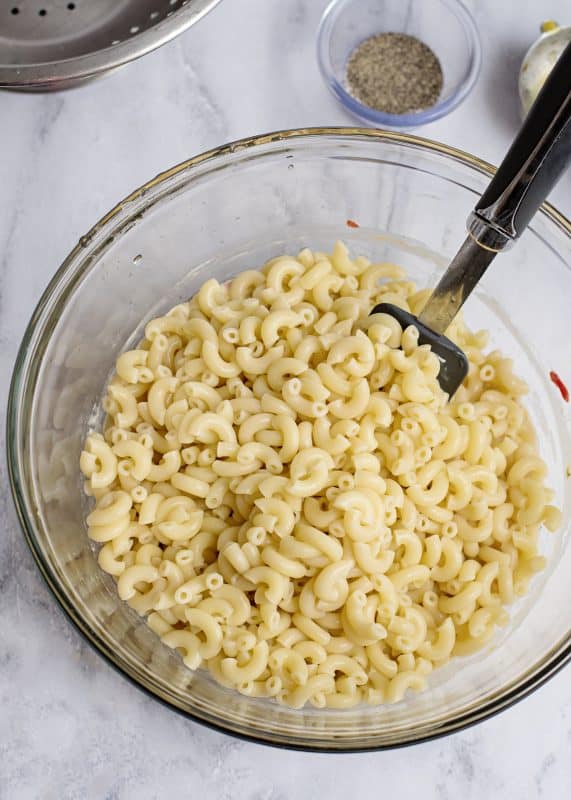 Add your cooked macaroni and stir.
Salt and pepper to taste, stir again, and chill well. I love storing in these Rubbermaid containers.
(Sneak and eat a bowl of it now. I won't tell). Enjoy the best macaroni salad ever!
Storage
Macaroni salad will keep for up to 5 days when stored in the refrigerator in an airtight container. I don't recommend freezing this salad.
This is a great salad to make ahead of time and chill in the fridge for an hour or two. Don't leave it out in the heat though as it will be sure to go bad.
Recipe Notes
Here are some variations you can make to this classic macaroni salad recipe:

Add some veggies (1/2 cup of each), like diced celery, garden peas, green onion, grated carrot, olives, red onion, red bell pepper, or green bell pepper.
Use a different type of mustard, like Dijon mustard, honey mustard, or yellow mustard.
Add 3 chopped hard-boiled eggs.

Add

or

for added flavor.

Make cheesy macaroni salad by stirring in a cup of shredded sharp cheddar cheese or parmesan cheese.
Make it a bit more filling by adding diced ham (a great way to use up leftover ham from the holidays).
Recipe FAQs
What is Amish macaroni salad?
Amish macaroni salad is very similar. However, it usually includes boiled eggs and a dash of paprika, which you can easily add to this recipe.
What do I serve with macaroni salad?
Here are a few options…
You may also like these other pasta recipes:
Ham Pasta Salad With Ranch Dressing
Oven-Baked Mac and Cheese (Southern Plate Favorite)
Ingredients
10

ounces

dry macaroni

1/2 - 3/4

cup

mayo

1

tablespoon

spicy brown mustard

can use regular if you have it on hand

2

4-ounce jars

pimentos

1/3

cup

sweet pickle relish

salt and pepper to taste

I start with 1/2 tsp of each
Instructions
Cook elbow noodles according to package directions. Drain in a colander and run cold water over it to cool.

Mix all other ingredients together in a large bowl. Add cooked macaroni and mix well. Add more mayo if needed.

10 ounces dry macaroni,

1/2 - 3/4 cup mayo,

1 tablespoon spicy brown mustard,

2 4-ounce jars pimentos,

1/3 cup sweet pickle relish,

salt and pepper to taste

Chill. Stir before serving.
Video
Nutrition
When life gives you lemons, put them in your sweet tea, and thank God you're a Southern Belle!
Submitted by Southern Plate Reader, Jamie. To submit your quote (I always need more!), click here.