Is your fridge overflowing with leftover ham following Easter dinner or a holiday feast? Well, from sensational salads to comforting bowls of soup and appetizing lunch ideas, here are some great recipes with ham leftovers as the main ingredient.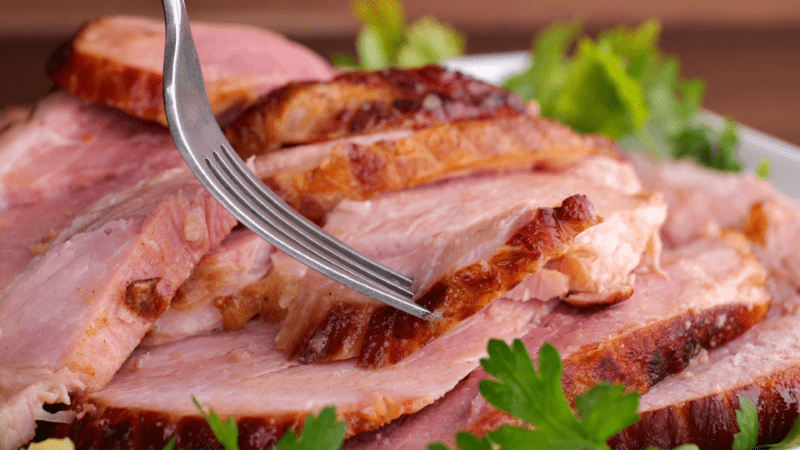 I'd love to hear what you had for Easter dinner in the comments section below!
I hope you had a wonderful Easter holiday. We had a great day at my mother's on Saturday, complete with dyeing Easter Eggs, egg hunts, and a wonderful Easter meal (starring ham, of course!). Then we came back here for our flashlight Easter Egg hunt in the backyard before turning in and waiting for the Easter Bunny. Easter morning was filled with the kids going through their treats and a really great service courtesy of Pastor John Dees. It doesn't get any better than that!
So here it is Monday and I have a care package of ham in the fridge thanks to my Mama. What to do? In case you have the same bounty, here is my list of favorite recipes with ham leftovers. Just click on the link to be taken to the corresponding blog post. Have a WONDERFUL Monday!
P.S. If you're in need of a ham recipe, check out my baked ham with glaze. The glaze is so easy to make and scrumptious if I do say so myself! Here are also 23 recipes for Easter if you're in need of some inspiration. Okay, let's get cooking with those ham leftovers!
Recipes with Ham Leftovers
I love ham salad and this is my absolute favorite recipe for it! It's so easy to make and is the perfect way to use leftover ham. What else do you need to make the perfect ham salad sandwich? Spicy brown mustard, sweet pickle relish, mayonnaise, boiled eggs, and some freshly cracked black pepper.
Use leftover ham slices in this ham and swiss sliders recipe for lunch the next day. They're covered in the most delicious and flavorful buttery mustard sauce.
This cheesy garlic mashed potato recipe uses bacon, which you can easily swap with cubed ham leftovers for a delicious side dish.
I pretty much made a whole vat of this today! With pasta, shredded cheddar cheese, fresh and frozen vegetables, ranch dressing, and smoked ham leftovers, this salad is the perfect way to increase your veggie intake after one too many Easter chocolates!
Overloaded with melted cheddar cheese, frozen hash browns, and cubed ham, this deluxe cheesy ham casserole is a must-make leftover ham recipe. Your whole family will love it!
Have mercy, this is some good food right here. Good old poor people food and you know poor folks have always known how to cook good food because we know how to make do with what we have and we can season a dish from start to finish with salt, pepper, a ham bone, and hope. This is an updated version of red beans and rice, a Southern classic, which you can easily serve with leftover ham for added flavor. But for my original recipe, click here.
This loaded potato soup is so creamy, rich, and flavorful. What's it loaded with? Well, besides lots of smoked meat and potatoes, you've got gooey cheese and cream.
Check out my Southern collard greens recipe to see how I make it with ham leftovers. I also serve mine with the tastiest hot pepper sauce. YUM!
Leave some meat on your ham bone and make my Southern-style butter beans recipe. The combination of tender and creamy beans with smoked ham makes the most flavorful comfort meal.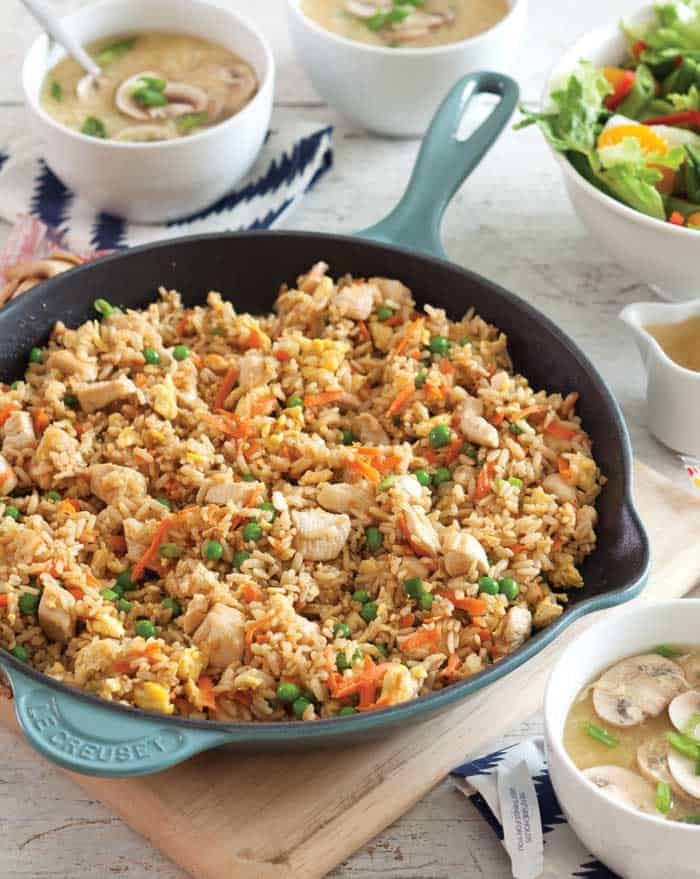 Substitute the chicken in this fried rice recipe with ham and you have yourself a quick and easy weeknight dinner.
This may be a vegetarian version of Hoppin' John, another Southern classic. But I've included notes where you can add either the ham bone, country ham, or pieces of ham to the black eyed peas.
Use the baked ham leftovers instead of the turkey sausage to make this easy baked omelet. Because breakfast for dinner is always a good idea, as is a leftover ham casserole.
Love this stuff and my bean and creamy ham soup recipe makes it super easy. It calls for a smoked turkey leg, but substitute that for the ham bone and you're good to go.
These loaded potatoes are great to keep in the freezer as a last-minute heat-and-eat side or a quick lunch! Substitute the turkey bacon for leftover ham and load your potatoes with green onion and cheddar cheese for an unbeatable lunch.
A Southern classic :). This recipe features a step-by-step guide to how to make dried beans too.
"Life is short, and it's up to you to make it sweet." ― Sadie Delany
Submitted by Beverly (thanks, Beverly!). Submit your quote or browse hundreds of others by clicking here.