Hi Everybody! It's Mama! I do not have any grandkids at my house today and was getting really bored. So I decided to cook something. That's what I have always done when I got bored. I have been known to sit down and just look at cookbooks to find something that sounds good enough to cook. Next to quilting magazines, cookbooks are my favorite thing to read. (Bet you can guess which one is my favorite!)
Love Strawberries? Fresh or Frozen Is Just Fine
I love strawberries anyway you fix them. So this was a recipe that I set out to duplicate the minute I got my hands on some strawberries. You can make this recipe with fresh strawberries washed and cut up with a little sugar on them or you can use frozen sliced sweetened strawberries.
If you use fresh ones, let them sit for a little bit after you add the sugar to make some juice. If you use frozen ones, let them thaw. When you are in a real hurry you can stick frozen ones in the microwave for a few seconds at a time until they are thawed. As you can see, I have been known to crave a strawberry cobbler and run out to the grocery store, buy frozen strawberries and then hurry them along in the microwave.
Perfect Recipe For What You Have In The Fridge
This is a really forgiving recipe. If you have a little extra fruit, add it. If you are a little bit short, use what you have and don't give it a second thought. It will turn out just fine. Remember your grandmothers never had a measuring cup. They just "eyeballed" all the ingredients. This a recipe from the old days and turns out just fine. Don't stress over it, just be glad you have a modern stove and not a wood burning one. I couldn't promise good results with that kind of oven.
Top With Anything You Like
This strawberry cobbler is delicious by itself, with ice cream, or with whipped topping. My daddy adds a little bit of sweet milk*over his. Just serve it however suits your fancy. You will be the star! Let me know how your family likes it. See you soon and remember Mama Loves You!
What Is Sweet Milk?
Note: "Sweet Milk" is our common way of referring to whole milk. Back in the old days you had sweet milk and buttermilk. If you want to know why they called whole milk "sweet" just drink a big old glass of buttermilk and the mystery will be solved. ~winks~
Ingredients for Strawberry Cobbler Recipe by Mama Are:
Self Rising flour
Sugar
Milk
Sweetened Strawberries
Butter
Cinnamon (Optional)
How to Make Strawberry Cobbler Step by Step
Preheat oven to 400. Place your margarine in an oven proof bowl and put in the oven while it preheats in order to melt it.
In a separate bowl, mix together all dry ingredients.
Add milk to dry ingredients.
Stir until smooth.
Now you have your batter.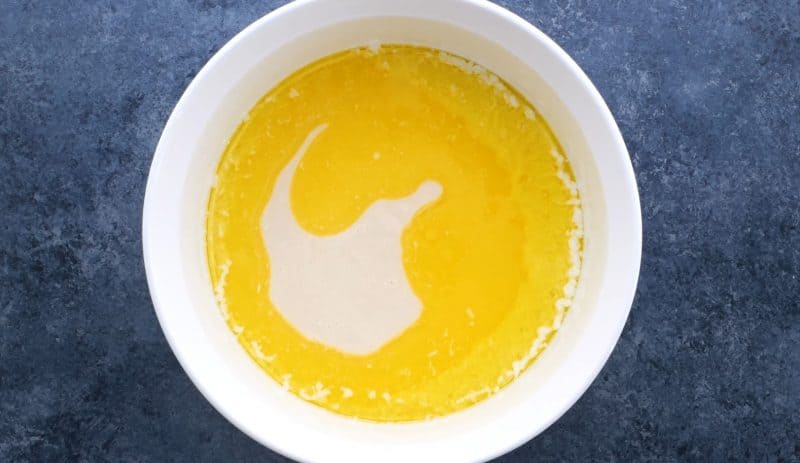 Now remove your dish from the oven once your butter has melted. Pour in your batter. Do not stir.
Pour your strawberries over the top of that.
Do not stir.
Sprinkle about a tablespoon or so of sugar over the batter before you place it in the oven.
Bake at 400 for 30-40 minutes or until a knife inserted in the center comes out clean.
Scoop up that delicious goodness on to your plate…
Serve on it's own, with whipped cream, ice cream, or pour a little sweet milk over it!
Thank you, Mama!
Mama will be reading your comments throughout the day if you'd like to say a little "Hidy" to her!
Ingredients
1

cup

self rising flour

1

cup

sugar

1

cup

milk

½

t.

cinnamon

optional

2

cups

sweetened strawberries

fresh or frozen

1

stick margarine
Instructions
Preheat oven to 400 degrees. Melt stick of margarine or butter in a 2 to 2.5 quart oven proof casserole dish while you mix up the batter.

Mix all dry ingredients together. Stir in milk until smooth. Pour over melted margarine.

Pour batter over margarine. Do not stir!

Pour strawberries into center of batter. Do not stir!

Note: This is a little something that I do extra. You can do it or not. I always sprinkle about a tablespoon of sugar over the batter and strawberries before I put it in the over. It just makes it look like my grandmothers cobbler because that was her finishing touch.

Bake for 30 to 40 minutes or until you can insert a knife into the center and peep into the cobbler. The batter should be cakey and not soupy. How is that for technical terms?
Nutrition
You may also like these cobbler recipes:
Cream Cheese Strawberry Cobbler
Chocolate Cobbler Recipe (Possible Options for Food Allergies)
Yesterday Mama called me and asked if I had put her Strawberry Cobbler recipe on Southern Plate yet. My immediate response was "No, but I reckon that means you need to write up a post for me!". She had this in my inbox before she went to bed last night.
Anyone who has read my book or knows anything at all about me, knows all about my Mama. She is who I have always wanted to be when I grow up. I know you will enjoy getting to spend some time with her today.
Gratefully, Christy
One of the most tragic things I know about human nature is that all
of us tend to put off living. We are all dreaming of some magical rose
garden over the horizon instead of enjoying the roses that are blooming
outside our windows today.
~Dale Carnegie