Scroll down for printable recipe card! 😁
I'm the worlds worst about planning a meal from start to finish and not thinking about the bread until we're about ready to eat. That is where these rolls come in handy. If you work fast, you can have them ready start to finish in about ten minutes using ingredients you probably already have on hand.
The ingredients are easy and you probably already have them on hand: Mayo, Milk, Salt, and Self Rising Flour.
Now let me start this post by saying that if you are someone who doesn't care too much for mayonnaise, you're in good company. I've never been a "Ooh mayo!" type gal myself. It kinda grosses me out. Thing is, though, mayonnaise is mostly just oil and eggs so lets look at it from that perspective for the basis of this recipe- because, while I don't care for mayo, I love these rolls.
Place your flour, mayo, milk, and salt in a bowl…
Stir that up with a spoon until it well mixed.
These are kind of a cross between a biscuit and a roll, so if you want biscuits, call them biscuits. If you want rolls, call them rolls. Easy peasy!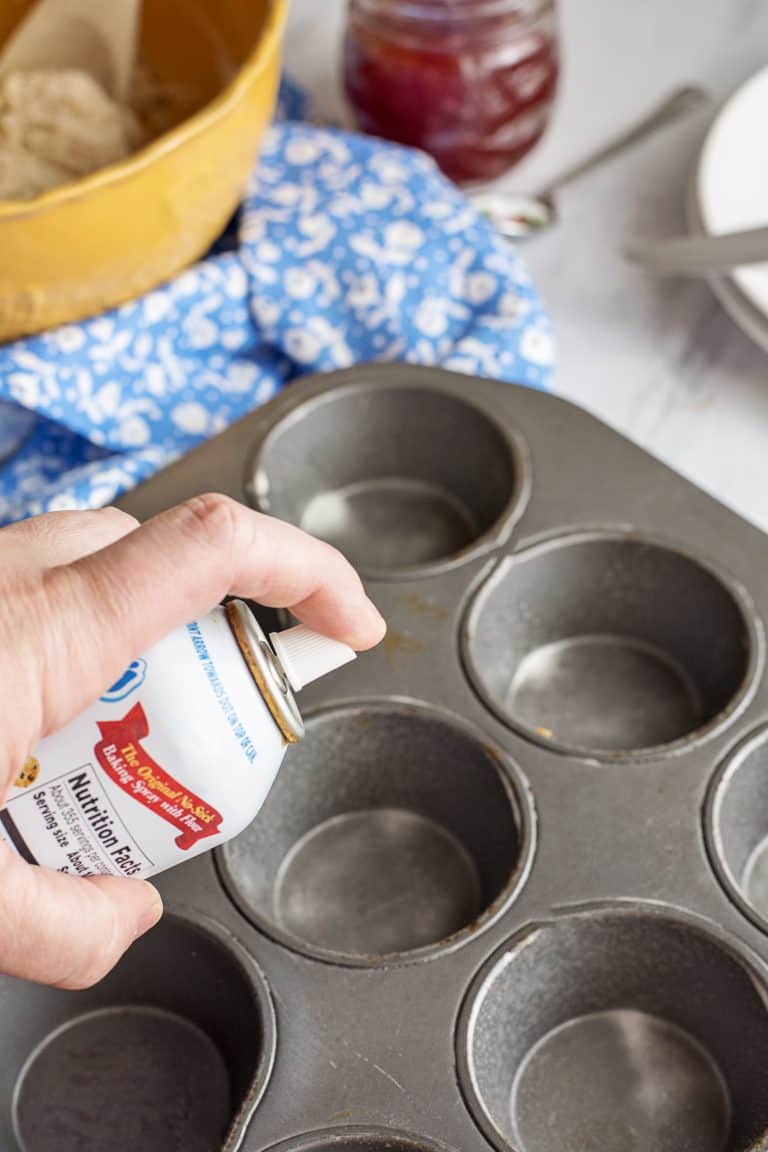 Now spray six cups in a muffin tin with cooking spray. I also like that this recipe just makes six, which is usually plenty for us.
Divide your batter between the muffin cups. Bake at 425 for 8-10 minutes.
See how easy that was? Dump in a bowl, stir, bake.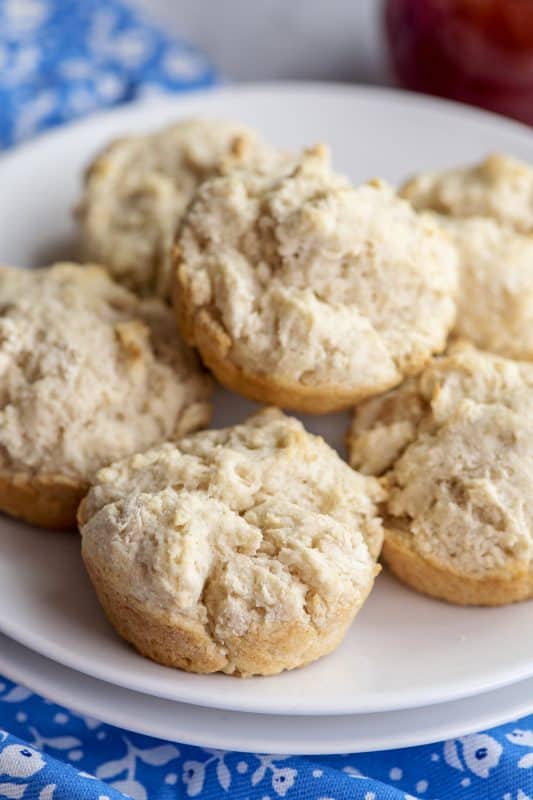 Here are our finished rolls!
Sometimes I make these for breakfast, sometimes for supper, and sometimes as a little afternoon treat.
With a recipe that just has you throwing a few ingredients together in a bowl and stirring, then cooking for eight to ten minutes, it is entirely possible to have these done start to finish in ten minutes.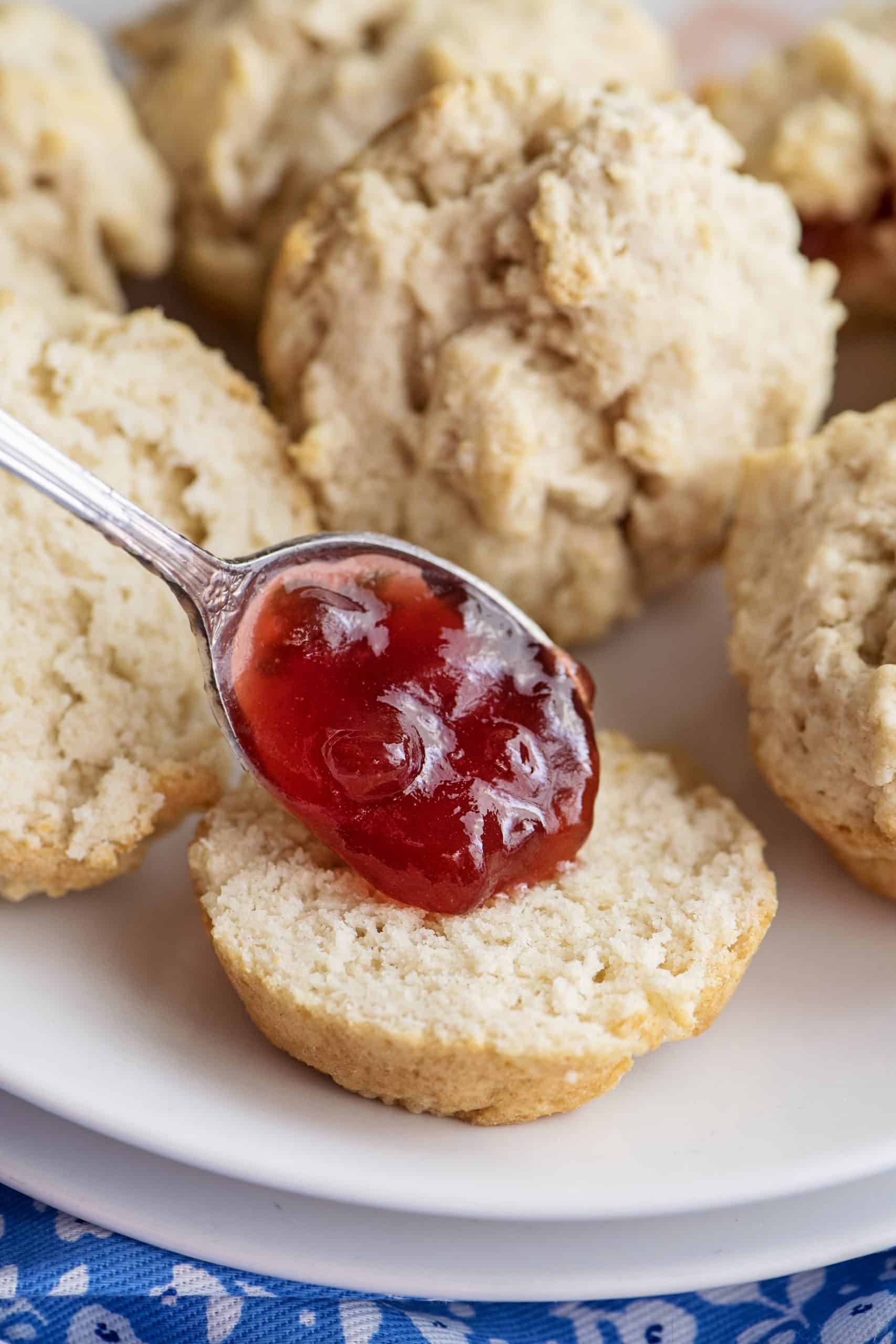 Ingredients
1

Cup

Self Rising Flour*

2

Tablespoons

Mayonnaise

1/2

Cup

Milk

Dash of salt*
Instructions
Combine all ingredients in a bowl and stir until well combined.

Grease six cups in muffin tin. Divide batter evenly among cups.

Bake at 425 for 8-10 minutes.

Serve as a roll or a biscuit.
Notes
*That extra dash of salt gives them a bit more oomph. You can omit if you like. 
*To make your own self rising flour, simply add 1 1/2 tsp baking powder and 1/2 tsp salt for EACH cup of all purpose flour.
Nutrition
This recipe was originally published here in 2011. I updated the post and photos in 2020.
A great cook knows that its not what is on the table that matters,
it is in the chairs around the table.
This post featured on Meal Plan Monday and Weekend Potluck!