13 Slow Cooker Recipes You'll Love
If you're on Facebook,I'd love it if you could click the little "like" button up there!
What's not to love about coming home at the end of the day and having supper waiting?
That is exactly why my slow cooker is the single most useful countertop appliance I own. Today I thought I'd bring you a collection of slow cooker recipes that I've posted here on SouthernPlate.com. I hope you enjoy them!
This is my go-to Sunday dinner. I make the rice in the morning and put it in the fridge, then put the chicken on high before we leave for church.
Ever make a pot roast and have it turn out dry? Dry roasts will be forever behind you now!
(this was what we had for supper last night)
This is a great way to cook a roast and get two nights worth of suppers out of it!
I can get ANYTHING I want just by offering to make this for my husband! This post includes the entire menu pictured.
I just love a good and hearty stew!
Love this stuff and so easy – way better than takeout!
Customize this for your family by setting up a selection of your favorite taco toppings on the table!
This is the type of BBQ we have in North Alabama with a tender and flavorful pork and a nice clear sauce to pour over it. YUM!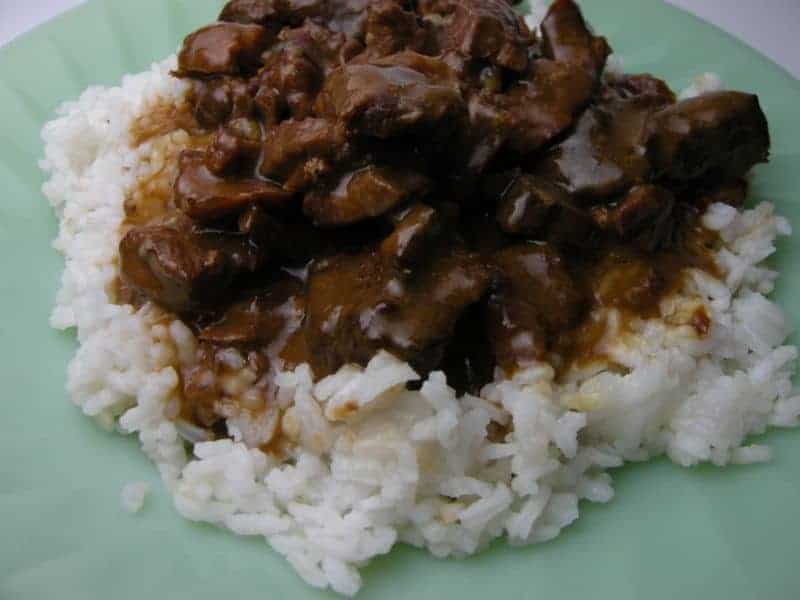 The story on this post is very close to my heart and the meal (made with surprisingly inexpensive cuts of meat) is close to my husband's heart!
I think this one is my personal favorite 🙂
This post is as old as the hills and the photos are horrible, but it sure is good! A family and company favorite.
I love this stuff. Nice and mild (but can be made hotter) with the perfect blend of flavors.
A Southern classic at it's finest. This post also has a link to my tutorial on how to can it with no special equipment needed.
A little video chat, which I filmed this past Monday 🙂
Where to find Southern Plate (all the places I mentioned in the video above)
Our Front Porch (the forum with over 20,000 posts already!)
SouthernPlate.com (this is it. you're here!)
This is the beginning of a new day.You have been given this day to use as you will. You can waste it or use it for good. What you do today is important because you are exchanging a day of your life for it. When tomorrow comes, this day will be gone forever; in its place is something that you have left behind… let it be something good.

Author Unknown

Submit your quote to our collection by clicking here. Don't worry if it has been submitted already, that just means it bears repeating 🙂