An American holiday classic, my easy 5-ingredient Watergate salad recipe is deliciously fluffy and creamy thanks to the sweet combination of pistachio pudding, mini marshmallows, whipped cream, pineapple, and pecans.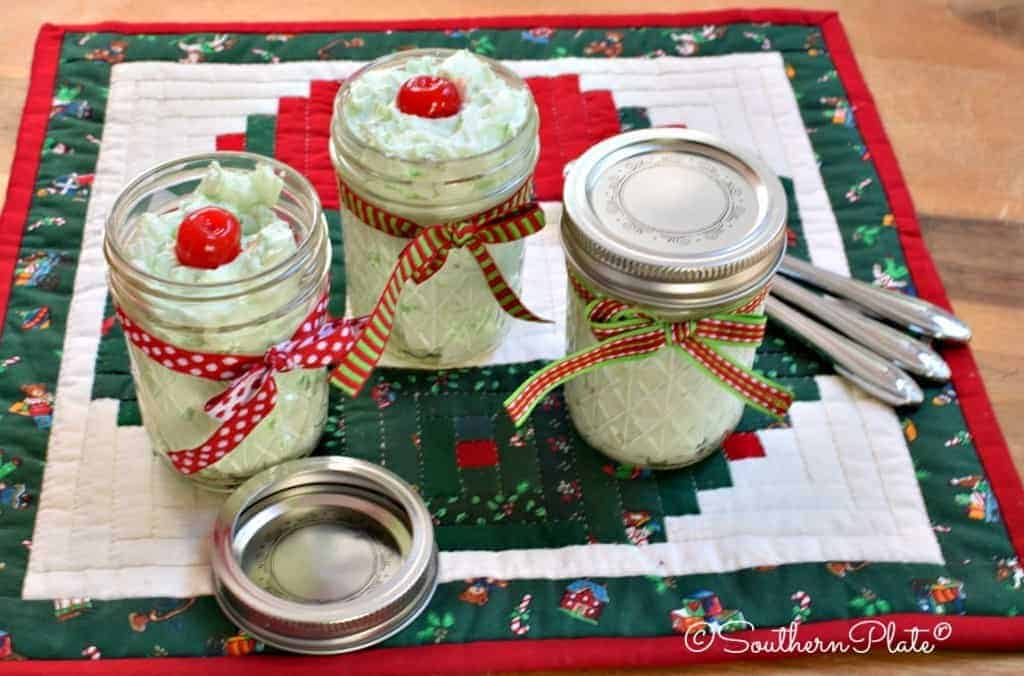 Boy, I can't believe that Thanksgiving is just around the corner and Christmas will be here before we know it! Watergate salad (also known as pistachio pudding salad, pistachio fluff, and pistachio delight) is such a simple recipe and one I must make every holiday season. My version is a little bit lower in sugar than others but still every bit as rich.
Original Watergate salad is made with just 5 ingredients: mini marshmallows, pistachio pudding for that green hue, Cool Whip, crushed pineapple, and pecans. The flavor and texture are SO good, y'all. You've got sweet pudding and marshmallows combined with creamy whipped topping, juicy pineapple pieces, and crunchy pecans. If you haven't tried it yet, let me tell ya, it's going to blow your mind!
The instructions are as simple as the ingredients and my favorite, when you just dump everything in a bowl, give it a mix, and you're good to go. It's done in 5 minutes, how good is that? Let the salad sit in the fridge for an hour or so to let all the flavors mingle and then serve it to your family and friends. It's a great holiday dessert salad to take to a potluck or party.
Recipe Ingredients
Mini marshmallows
Cool Whip
Crushed pineapple
Instant pistachio pudding mix
Pecans
How to Make Watergate Salad
Dump all ingredients into a large bowl. Add pineapple, juice and all.
Stir everything together until no dry pudding remains and everything is mixed well.
That's it! Cover and let it chill for a couple of hours before serving.
If the salad is a little thick, you can stir in a couple of tablespoons of milk before serving.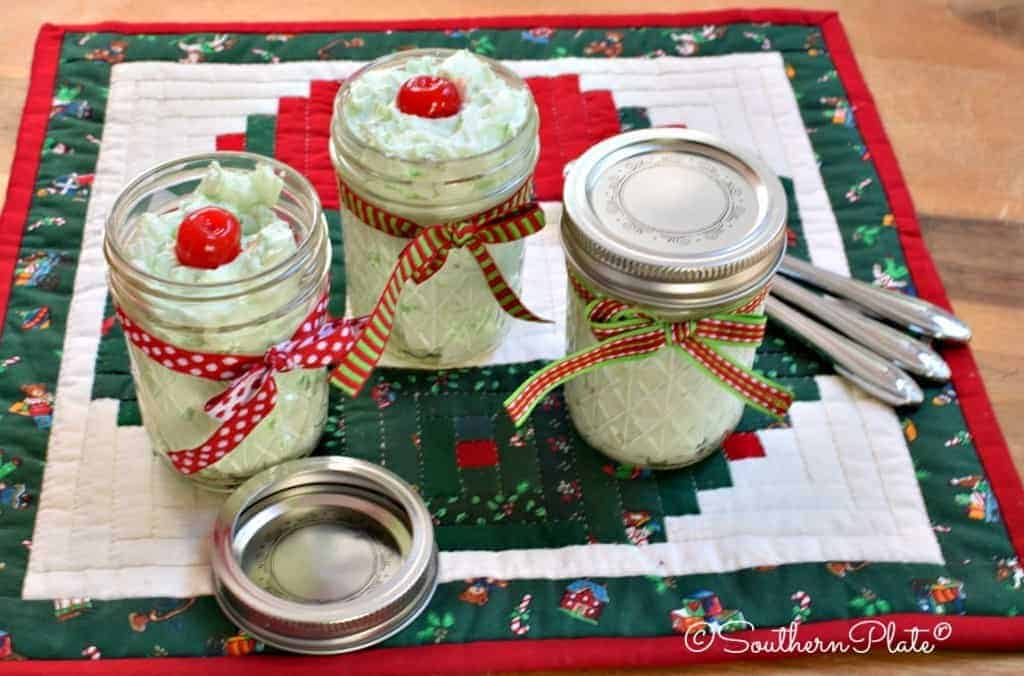 This easy Watergate salad recipe makes four one-cup servings.
I wonder who ate one? Well, don't you think I should try it first to make sure it tasted good? I did and it passed the test. Just another thing I do for you, the Southern Plate family. You are most welcome!
Storage
Store leftovers in an airtight container in the fridge for up to 3 days.
Leftovers will also last in the freezer for up to 3 months.
Recipe Notes
We all know pecans aren't cheap, so feel free to swap them for other chopped nuts, like chopped walnuts or almonds instead. You can also enhance the pistachio flavor by using chopped pistachios too.
It's best to thaw the Cool Whip so it's easier to blend with the other ingredients. Just let it sit, open, in the fridge for a couple of hours before you make the salad.
Serve your pistachio salad with a dollop of whipped cream and a maraschino cherry on top.
For added texture, some recipes call for 1/2 cup of shredded coconut (bonus points for toasted coconut).
If you want your salad to look extra green, you can add a drop or two of green food coloring.
If you like, swap the Cool Whip whipped topping for homemade fresh whipped cream instead. However, just note it will deflate faster than the Cool Whip so leftovers won't last as long.
You can use fresh pineapple instead of canned pineapple. Just use a food processor to get it to the same crushed consistency.
If you're not a fan of pineapple, substitute it for a can of fruit cocktail or mandarin oranges.
For a splash of extra color, use rainbow marshmallows.
Turn it into a Watergate pie by serving it in a store-bought and pre-baked graham cracker crust.
Recipe FAQs
Why is it called Watergate salad?
The origin of Watergate salad is actually a bit of a mystery. In the 1970s, General Foods (now merged with Kraft Heinz) published the recipe as Pistachio Pineapple Delight as it used two General Foods products: Jello instant pistachio pudding and Cool Whip whipped topping. It seems an unknown Chicago food editor renamed it Watergate salad to garner interest.
However, some suggest it gets its name from the similar Watergate cake. Another interesting point is that Helen Keller published a similar recipe in 1922 and called it Golden Gate salad as she first ate it in California. So we may not know where the name officially comes from, but luckily it tastes delicious anyway!
Can I make Watergate salad in advance?
Yes, you can make it ahead of time. I actually love to make my Watergate salad the day before and let it sit in the fridge overnight to let the flavors meld together.
Do I drain the pineapple?
No, don't drain the canned pineapple! It's the pineapple juice that turns the dry pudding mix into pudding.
Check out these other unique salad recipes:
Bananas in Red Stuff (a.k.a Strawberry Glaze)
Ingredients
1

box

instant pistachio pudding mix

I use sugar-free

1

8-oz carton

Cool Whip

1

8-oz can

crushed pineapple, undrained

1

cup

miniature marshmallows

1

cup

chopped pecans
Instructions
Dump all ingredients in a mixing bowl. Stir until well blended and there is no dry pudding visible.

1 box instant pistachio pudding mix,

1 8-oz carton Cool Whip,

1 8-oz can crushed pineapple, undrained,

1 cup miniature marshmallows,

1 cup chopped pecans

Cover and let chill before serving. If the salad is a little thick, you can stir in a couple of tablespoons of milk before serving.
Makes approximately 4 one-cup servings.
Nutrition
"Worry gives small things a big shadow."
~Proverb