This is the final post in my summer dessert series where I've been featuring cool and refreshing summer desserts that can be made ahead of time. I started it with my 6 Make Ahead Summer Cakes, then moved on to 6 Cool Summer Pies, and today I'm showcasing 5 quick and easy desserts than can be made ahead of time and stored in your freezer for no fuss entertaining at the drop of a hat.
Of course, if it is on SouthernPlate.com, you know it's a favorite of mine so I hope you'll enjoy all of these. Be sure and let me know which are your favorites in the comments section below and if you have time, I'd love it if you read my letter at the bottom of this post. I know you're busy and I can't tell you how much I appreciate you taking a few minutes out of your day to spend with me. 🙂
Gratefully,
Christy
I dearly love these little wonders and they can be made at a fraction of the cost and calories of what you'd buy in the store. What's even better is that they are absolutely delicious and super easy!
This was one of Granny Jordan's signature recipes and I've never met a person who didn't fall in instant love with them.
Ashley Mac's is a treasure located in Birmingham, Alabama. The owner shared her signature recipe for this delicious pie in a guest post on SouthernPlate.com!
On those days where I'm really hot and need a special fruity treat, these really hit the mark. My mother loves them, too!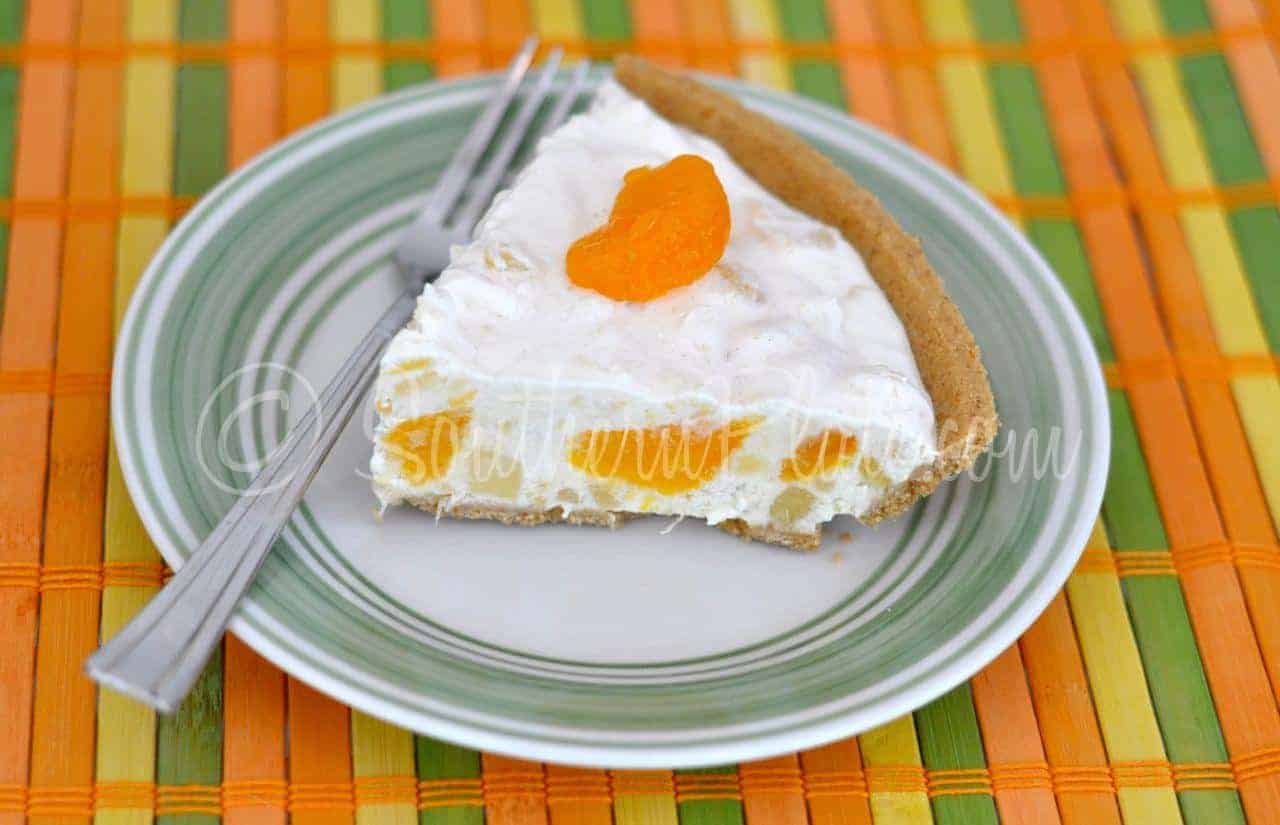 If you love the icing on my Mama's Mandarin Orange Cake, you're really gonna love his cool and fruity pie!
~~~~~~~~~~~~~~~~~
This is just a sampling of some of the many shortcut and quick fix desserts on SouthernPlate.com. If there is something in particular you are looking for be sure and check out the index or type it into the search box in the top right hand corner.
To go directly to the dessert index, click here (scroll down a bit until you see Category: Dessert).
If you're looking for some main course ideas that are easy on the budget, check out my 20 Recipes for Ground Beef post!
I hope you had a wonderful Fourth of July weekend. I'm getting ready for my son's twelfth birthday party tomorrow. We'll be having a slumber party so y'all say a quick prayer for me that my walls are still standing when I take them all home on Thursday. He has become quite the trekkie as of late. So much so that his cake, instead of saying "Happy Birthday" is going to say "Live Long And Prosper". ~giggles~ Don't you just love your kid's personalities? Both of my kids have added such sparkle to my life!
There is another significant birthday this week as well. Three years ago this Friday, I started my first post on Southernplate.com. It sure has been a wild and wonderful ride and I never expected all of the blessings Southern Plate has brought into my life. What I am most grateful for is my Southern Plate Family, which wouldn't be the same without you.
I'll be around this week, but in and out as I get ready for Brady's birthday and prep for a little business travel but I just wanted to take a moment and say thank you. Southern Plate would be nothing without you and the rest of the Southern Plate family. I hope you know how very dear you are to me.
Gratefully,
Christy
"If you can't see the bright side of life, polish the dull side."

Jyl Nipper on her Facebook.

(You can join me on my Facebook by clicking here)

A note about Facebook: Have you ever wanted to make a difference in the world? Well let me tell ya, Facebook is a fertile field just waiting to be planted! Being positive in your status updates has a ripple effect on everyone who reads them so go ahead, inspire someone! In the end, I bet you'll feel pretty uplifted and encouraged yourself!