These scrumptious summer pies are the perfect sweet treat this summer. They're all easy to make and may use fresh summer ingredients or are best served cold.
Today's post is a follow-up to last week's 6 make-ahead summer cakes and I'm excited to bring you 6 cool summer pies! These are tried and true, honest to goodness, old-fashioned pie recipes that will pluck at your heartstrings and make your stomach smile.
The Best Summer Pies
What do you get when you combine a layer of juicy peach slices with a deliciously sweet cream cheese pie filling and whipped topping? My perfect peaches and cream pie recipe!
Orange Meringue Pie
Using only 5 ingredients, it's easy as pie to make this sweet-as-sunshine orange meringue pie recipe, which lemon meringue pie fans will love.
I have one bit of advice when it comes to this summer fruit pie recipe. Always make two, as one fruit pie is just never enough! How good do the fresh berries look, though? And the best part is, you only need 4 ingredients to make my homemade fresh strawberry pie. This includes juicy fresh strawberries, strawberry jello, cornstarch, and sugar. Serve with whipped cream for an absolutely amazing summer dessert.
By the way, there's more than one strawberry pie on this blog. This is just my favorite one to make with fresh fruit every summer. I also have recipes for a strawberry cream pie, strawberry ice cream pie, and strawberry jello pie.
This peanut butter meringue pie is an old-fashioned and classic Southern summer pie recipe. It includes three delicious layers, including sweet and creamy vanilla custard, light meringue, and a crumbly streusel-like peanut butter topping in a flaky crust. I promise it's not too complicated to make and the pie is SO worth it!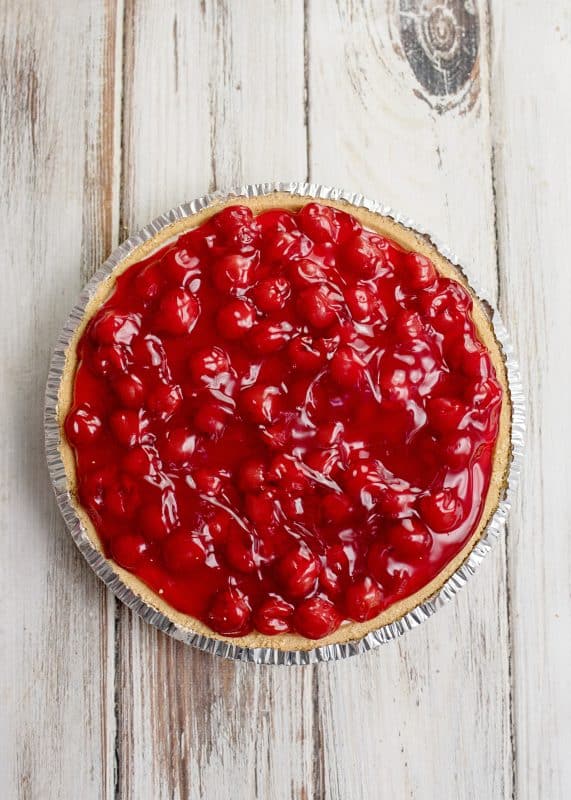 My Grandmama always made this cherry cream cheese pie especially for me growing up. It is still a favorite today. Fortunately, it's easy to make with simple ingredients, like cream cheese, lemon juice, sweetened condensed milk, and vanilla extract in a graham cracker crust.
You can also adapt this summer pie recipe to suit you. While I use cherry pie filling because that's what my Grandmama did (no fresh berries here), you might like to do raspberry or blueberry pie filling instead. Serve it with a scoop of vanilla ice cream or a dollop of whipped cream.
An old-fashioned lemon chess pie for those of us who can appreciate the simple, delicious, and lemony things in life! When you want a quick summer dessert that needs minimal ingredients, check out lemon chess pie. You only need butter, eggs, lemon, and sugar.
Place this sweet and zesty filling in a store-bought pie crust and this summer pie will be ready to serve in no time! Garnish with whipped cream and a lemon slice.
"Kind words can be short and easy to speak, but their echoes are truly endless."
– Mother Theresa
Submitted by Jenny (thanks Jenny!). Submit your quote by clicking here.