10 Crockpot Recipes with Chicken Breast
Here are 10 of our favorite crockpot recipes with chicken breast. From chicken lettuce wraps to pulled chicken and cheesy chicken and rice, there's a delicious slow cooker meal waiting for you in this post!
I love crockpot recipes! I mean, who likes to sit in a hot kitchen for hours when you can pack in the ingredients, set the timer, and walk away knowing you will have a wonderfully cooked meal to come back to?
Chicken breast meals are a cinch to make in a crockpot or slow cooker so today I am bringing you 10 of our most popular crockpot recipes with chicken breast as the main ingredient. I hope you love them!
Why Eat Chicken?
In case you need another reason to eat chicken breasts, you should know it's a good healthy lean protein that is extremely versatile.
Web MD states, "chicken makes a fantastic substitute for red meats. A great source of protein, the meat has been linked to a variety of health benefits." With facts like that, you're going to have to make every one of these crockpot recipes with chicken breast!
10 Great Crockpot Recipes With Chicken Breast
This is such an amazingly easy takeout alternative. With this crockpot chicken recipe, the breasts are cooked in a sauce that includes honey, soy sauce, and minced garlic. Once they're nice and tender, you simply serve your shredded chicken in an iceberg lettuce wrap (like a tortilla but healthy), with a sprinkle of chopped green onion and crunchy chow mein noodles. So easy but so good! I also have a slightly different non-crockpot version of this recipe too.
There is nothing like a serving of moist and delicious Southern cornbread dressing for Thanksgiving. But you don't have to wait until the holidays to enjoy this crockpot chicken and cornbread dressing recipe. In the crockpot, you'll find an enticing combination of cornbread, cream of chicken soup, grounded sage, chopped turkey or chicken breast, onion, and boiled eggs. Serve this slow cooker recipe with some extra chicken or turkey, a side of cranberry sauce, and some fresh green beans.
This chicken fajitas in the crockpot recipe is the perfect choice for Taco Tuesday. It features chicken, peppers, and onions mixed in a homemade fajita seasoning that will blow your mind. Serve your tender and flavorful chicken fajitas in tortillas with your favorite toppings, like shredded cheddar cheese, guacamole, and sour cream.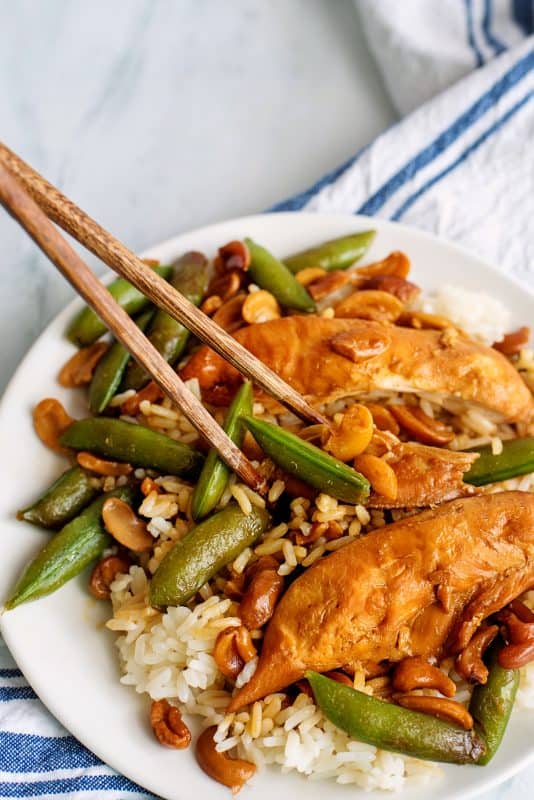 This crockpot cashew chicken is a takeout favorite that's so easy to make at home. For this recipe, I use teriyaki marinade and sauce to flavor my boneless chicken breast. Cook chicken and cashews in the slow cooker and serve it with white or brown rice and your favorite vegetables.
Let me introduce you to one of Southern Plate's most popular recipes of all time. Featuring flavorful Zatarain rice, cream of chicken soup, and gooey cheese, this crockpot cheesy chicken and rice recipe is a scrumptiously easy weeknight dinner option. I also have a non-crockpot version of this recipe.
This Italian chicken and potatoes recipe is so simple to make. But the Italian seasoning and dressing combination that coats the chicken breast and baby red potatoes is so flavorful.
You only need four ingredients to make this slow cooker chicken and wild rice dish: chicken breasts, cream of mushroom soup, an onion, and a box of long grain and wild rice with seasonings. It's quick, easy, and most importantly, a crowd-pleaser.
One of my family's favorite crockpot recipes with chicken breast is this chicken tetrazzini. The sauce is a delectable combination of cream of chicken soup, cream cheese, butter, minced garlic, and Italian dressing mix. Talk about creamy! Serve your saucy slow cooker chicken breast over your pasta of choice (I recommend linguini or zucchini noodles for a low-carb option) and a side of garlic bread to soak up the creamy sauce.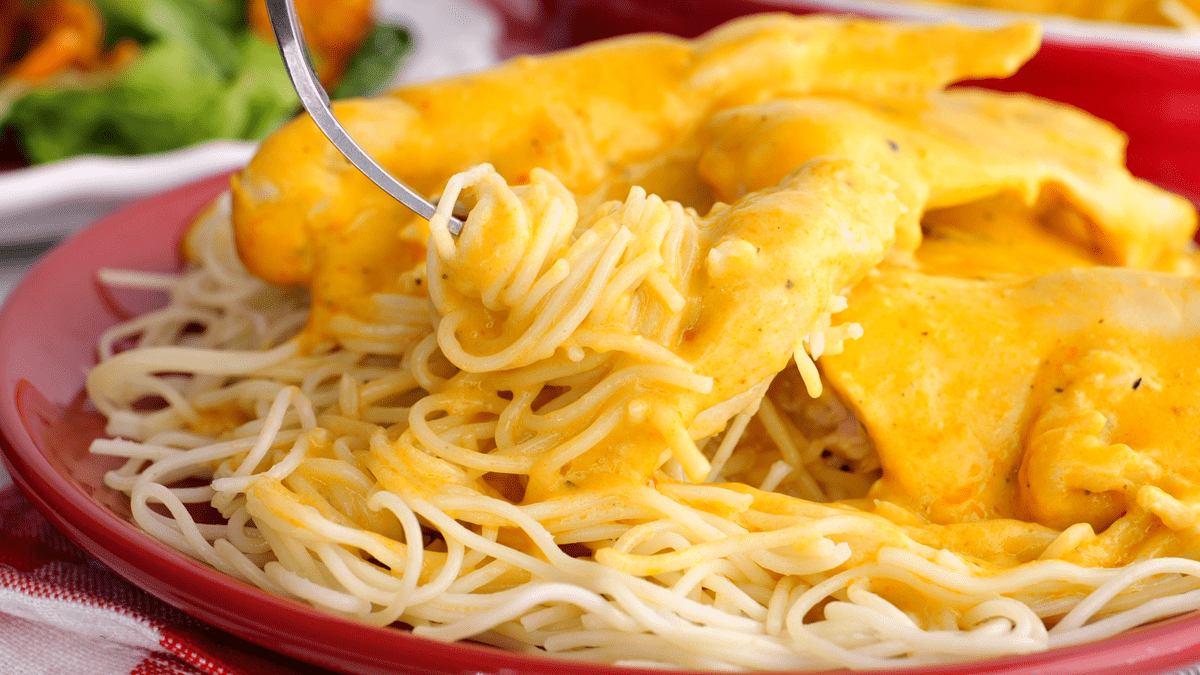 Speaking of delicious chicken and pasta recipes, this easy slow cooker chicken recipe is also a creamy comfort food dish. The chicken breast is slow-cooked in a sauce that is similar to the recipe above but includes Italian dressing, chicken broth, golden mushroom soup, and cream cheese. As the name suggests, serve your chicken over angel hair pasta.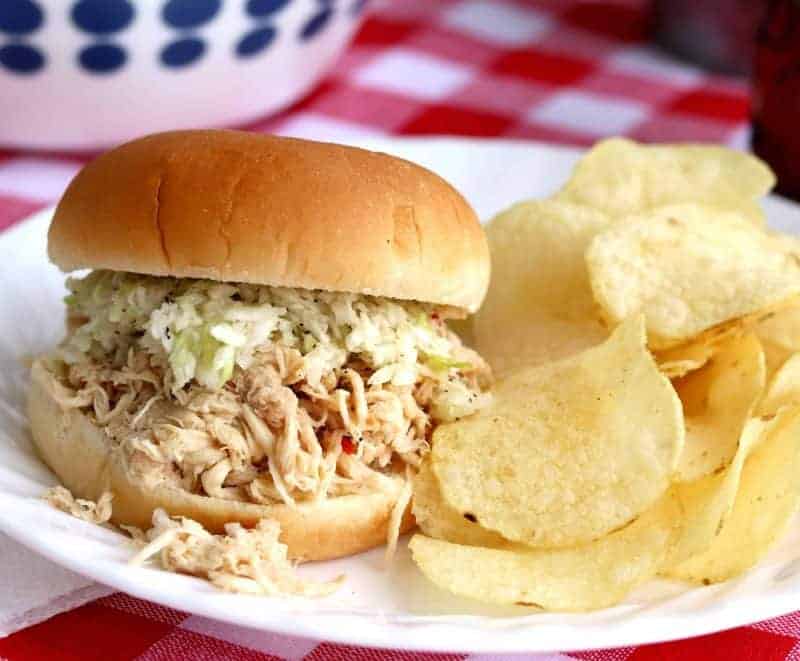 This is a chicken version of the barbecue pulled pork you find at just about every BBQ joint in North Alabama. It's seasoned with a juicy sauce that includes apple cider vinegar, brown sugar, hot sauce, and crushed red pepper flakes. You can also toss the crockpot shredded chicken in our famous Alabama white bbq sauce. After 5 hours in the slow cooker, the cooked chicken will be so deliciously tender. Serve it on a bun with coleslaw or alongside some baked beans.