When my husband first asked me to make a fried catfish recipe, I told him I'm not a big seafood person. Beyond fried catfish, I have never even given seafood a fighting chance. We never had it in our home and I've never ordered it at a restaurant. The reasoning for this is really a simple one: Other than catfish, my mother was not a seafood person.
When your mama don't like it, don't nobody get it!
My mother's grandfather was a very superstitious man and back in the day there was an old wive's tale that it wasn't safe to eat fish unless you drank buttermilk with it because if you accidentally swallowed a bone, they believed the buttermilk would dissolve it. Of course we know this isn't true but my mother says her disliking of buttermilk kept fish out of her diet until her grandfather finally said he thought it would be okay if the kids drank "sweet milk" with their fish. Sweet milk is the old fashioned term for whole milk. If you ever want to know why they called whole milk sweet, just drink a glass of buttermilk and you'll have your answer!
Southern Food Has Many Styles
A lot of people outside and inside of the South tend to blanket all southern cooking styles into one category but Southern food really has a lot of variances and relies heavily on what is available in each region. Our ancestors ate what was convenient, just like everyone else. Seeing as how my people came down from the Carolinas to be among the first settlers in the Tennessee Valley, it makes sense that we wouldn't cook in the same style as a coastal Southerner.
Pond Raised Catfish
Growing up, all of the catfish we ate was pond raised on my Papa Reed's farm. He went once a year and got "fingerlings" (baby catfish) to stock his pond with. He'd feed them regularly throughout the year until they got big enough to be table worthy. Then, he'd drain the pond until the water was about waist deep and some of the men in the family would get in and stretch a net across and walk the length of the pond to catch the fish. Each family could get what they wanted and the rest were sold to restaurants and such by the pound.
Most of my personal memories of eating catfish are at the family table, sitting beside my brother and sister and giggling when someone's lemon "misfired" and shot juice on someone else.
Catfish is a "clean" tasting fish.
It doesn't really taste or smell at all like some seafood does (a plus if you aren't a seafood person!). Simple and inexpensive to prepare, this is a quick and easy main course and I promise not to make you drink buttermilk with it!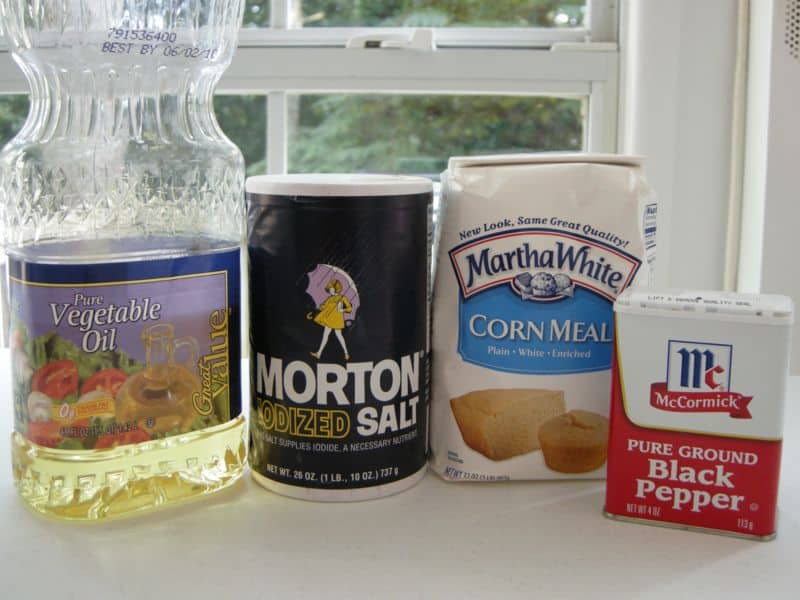 For this Fried Catfish Recipe You'll Need:
Oil for frying in, a bit of salt, a bit of pepper, and corn meal.
You can use whichever corn meal you prefer. I like white corn meal. My mother uses white self rising and just puts in a little less salt (self rising already has salt in it). You can use yellow plain or self rising corn meal as well. When in doubt, go with what you have on hand. No sense in going out and spending more money!
How to Make Fried Catfish Step by Step
You'll need some catfish fillets. Pond raised is good if possible.
Pour about a half inch of oil into your skillet. I'm using my cast iron skillet here but you don't have to.
If you are more comfortable cooking in a regular or nonstick skillet, go for it.
Whatever cranks your tractor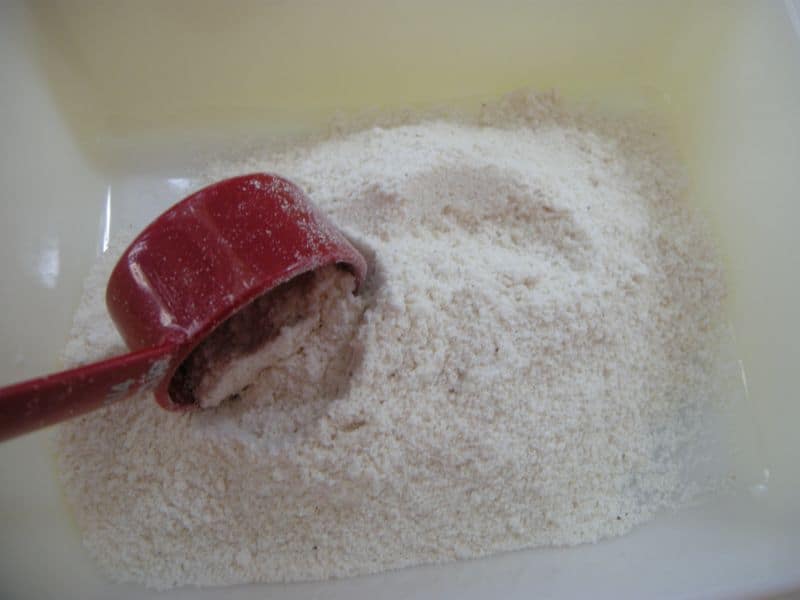 Put about a cup of corn meal in a bowl.
This is where you can get creative if you like.
Add a bit of cayenne pepper if you want some heat to your catfish, or just season your meal with seasoned salt.
As for me and mine, I like to keep it simple.
Add a little salt (about 1/2 tsp)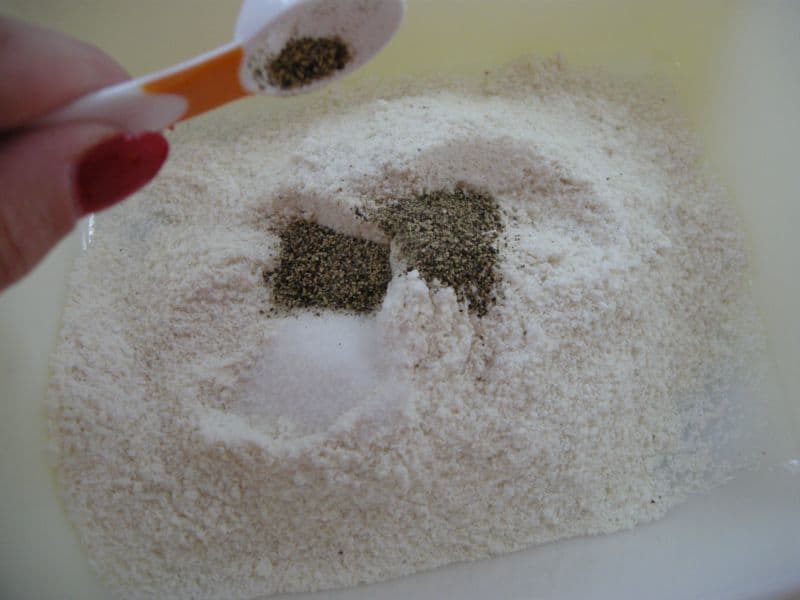 and about 1/2 tsp pepper. This is totally to your taste.
Now my meal is seasoned just fine for me. Stir that up a bit.
Dip your fillet into the mixture and press down gently.
Repeat with other side.
Place in hot oil.
This is the part that gives folks the most problems. When frying, your oil should be hot enough to sear the outside of what you are cooking but not so hot that it burns before it gets done inside. If your oil isn't hot enough, whatever you are frying will absorb more in absence of that immediate searing and thus be greasy.
What I do is heat my oil while I am preparing the dish. I heat it on medium high for three to five minutes and then I turn it down to medium a minute or so before I'm ready to cook with it. Don't worry, you'll get the feel for it, I promise!
Let cook until browned and then turn over to brown the other side.
Once done, place fillets on paper towel lined plate to drain.
I serve mine with lemon wedges. I LOVE to squeeze lemon all over my catfish.
Ingredients
Catfish Fillets

I made 4 for this recipe

1

Cup

corn meal

type of your choice - see tutorial for more info

1/2

tsp

salt

1/2

tsp

pepper
Instructions
In large skillet, heat 1/2 inch of oil over medium high heat. Place corn meal in medium bowl. Add salt and pepper, stir. Dip each fillet into the breading on both sides to coat. Turn stove eye down to medium. Place each fillet in oil and cook, turning once, until browned on both sides. Remove to drain on paper towel lined plate. Serve with lemon wedges, vinegar, or tartar sauce.
Nutrition
More posts to check out on Southern Plate:
Life is like a ladder. Every step we take is either up or down.

To submit your positive or motivational quote, or just to read more, click here.