30+ Best Apple Recipes For Fall
From apple cake to apple cobbler to apple crisp and apple salad, here are over 30 of the best apple recipes for fall.
It is apple season y'all! Apple Week was such a success I wanted to make you a summary of the most popular apple recipes for fall that'll you'll find across Southern Plate. It's safe to say I love picking apples at an apple orchard and baking treats that include fresh apples because there are so many apple recipes on Southern Plate. It was hard to narrow them down, let me tell ya!
But the trips to the apple orchards growing up was some of my fondest memories with family and friends. Scooping up and biting into these apple recipes sure does bring back warm and happy feelings. I am sure you will feel the same when you make the recipes below.
I've truly covered all the apple bases, so to speak. We've got the usual apple recipes for fall, like apple crisp and apple cobbler. But then I've also included apple fritters, apple donuts, apple cake, and so much more. Get scrolling and start baking! There are over 30 recipes for you below.
P.S. If you've got an excess of apples, here's how to freeze fresh apples.
Apple Recipes For Fall
Now, I may or may not have a couple of apple crisp recipes on Southern Plate. This crockpot apple crisp includes juicy cinnamon sugar apples with a mouthwatering buttery walnut crumble topping. Sounds delectable, right? But I also have this easy apple crisp recipe. Take your pick!

Caramel and apple go together like peanut butter and jelly, right? If you like cheesecake and apple pie, you're in for a treat! This lip-smackin' cheesecake recipe features the best of both worlds, with a crumbly cheesecake base, smooth cream cheese filling, and an addictive caramel and apple pie topping.

Because clearly, one caramel apple cake is not enough. Enjoy this caramel apple dump cake, which is one of the easiest recipes for dump cakes around. It's dripping with gooey caramel and combined with warm tender apples for the perfect fall treat. Another option is Mama Reed's caramel apple cake with caramel fudge icing. When I say that old-fashioned fudge icing is out of this world, boy do I mean it!

I know, I know, it says salad in the recipe. But you should that down here in the South we have a lot of desserts we call salads. It's just our thing! Anyway, this Snickers caramel apple salad is a classic Southern dessert that combines crunchy tart apple pieces with creamy pudding, refreshing whipped topping, Snickers candy bars, and a drizzle of scrumptiously sweet caramel sauce.

These fried apples are a total Cracker Barrel copycat. Coated in a deliciously sweet cinnamon-sugar sauce, these Southern fried apples make the perfect sweet side dish.
When you're looking for easy apple recipes for fall when the kids head back to school, you need apple pie muffins. With a soft and moist center and a crumbly cinnamon topping, these apple pie muffins are bite-sized comfort food at their finest. But wait, there's more! I also have recipes for apple bran muffins and apple spice muffins. You're welcome 😉.
There's no better wake-up and grab-and-go breakfast in the fall than apple pie overnight oats. It includes oats soaked overnight in milk, apple sauce, maple syrup, and ground cinnamon. Add some fresh apples on top and be on your way!
I mean, it's not a post on apple recipes for fall without an apple pie or four, right? Yes, that's right, there are lots of apple pie recipes on Southern Plate. This is a traditional apple pie recipe, but then there's faux apple pie, frozen apple pie, apple caramel pie, and even Jack-O-Lantern mini apple pies made from puff pastry. Which recipe will you choose?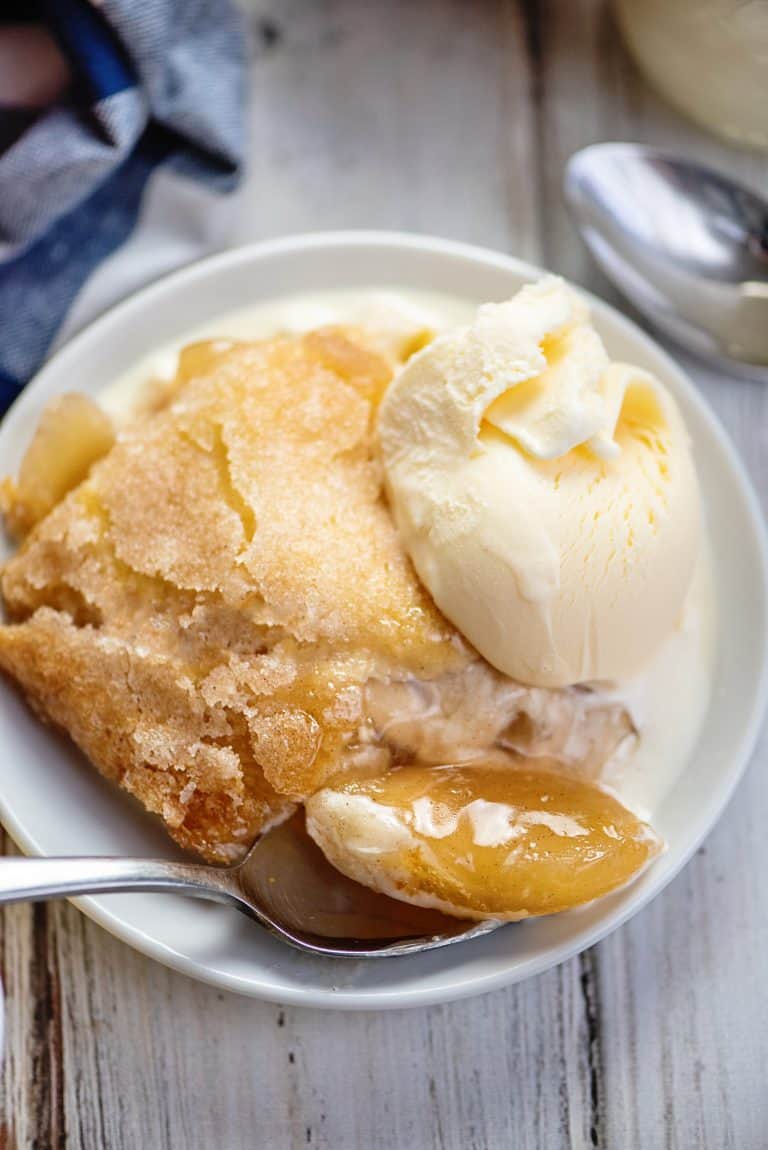 I love apple cobbler, and this is my easy apple cobbler recipe with a shortcut… we're using crescent rolls. The flaky and buttery crescent roll dough tastes so delicious when paired with the creamy cinnamon-spiced apple pie filling. Trust me. Add a scoop of vanilla ice cream and you have the ultimate fall dessert. I also have a pecan apple cobbler recipe if that's more your style.
We've covered crisp and cobbler, so the only one left is apple crumble, right? This quick and easy apple crumble recipe includes features juicy and tender apples with a tantalizing crumbly pecan topping.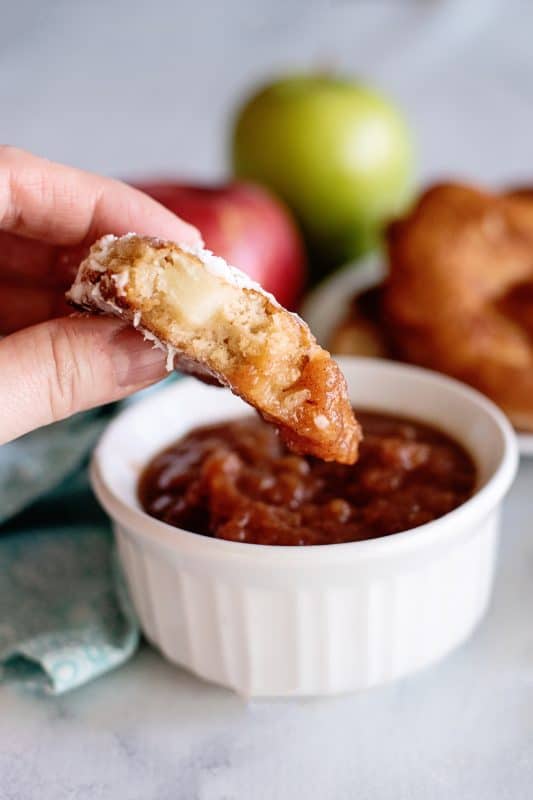 Did you know it's so easy to make homemade apple fritters? Click the link to learn just how easy it is. These homemade apple fritters are bursting with cinnamon-spiced apple flavor and dusted with sugar. Add some apple butter for dipping and you have a delicious apple snack for fall.

These stuffed baked apples scream fall dessert, as they're loaded with the most flavorful and cinnamon-spiced oats and brown sugar filling. I also have a crockpot baked apple recipe.
This apple snack cake recipe fresh from the orchard includes an unbeatable flavor combination of graham cracker crumbs, fresh apples, nuts, butter, and sugar to make a snack cake unlike any other! This is just one of several apple cake recipes on Southern Plate. Here's more to choose from: apple crumble cake, apple dapple cake, apple pound cake, and apple skillet cake.
Golden brown on the outside, fluffy on the inside, and perfectly spiced, sink your teeth into these tender baked apple cider donuts today!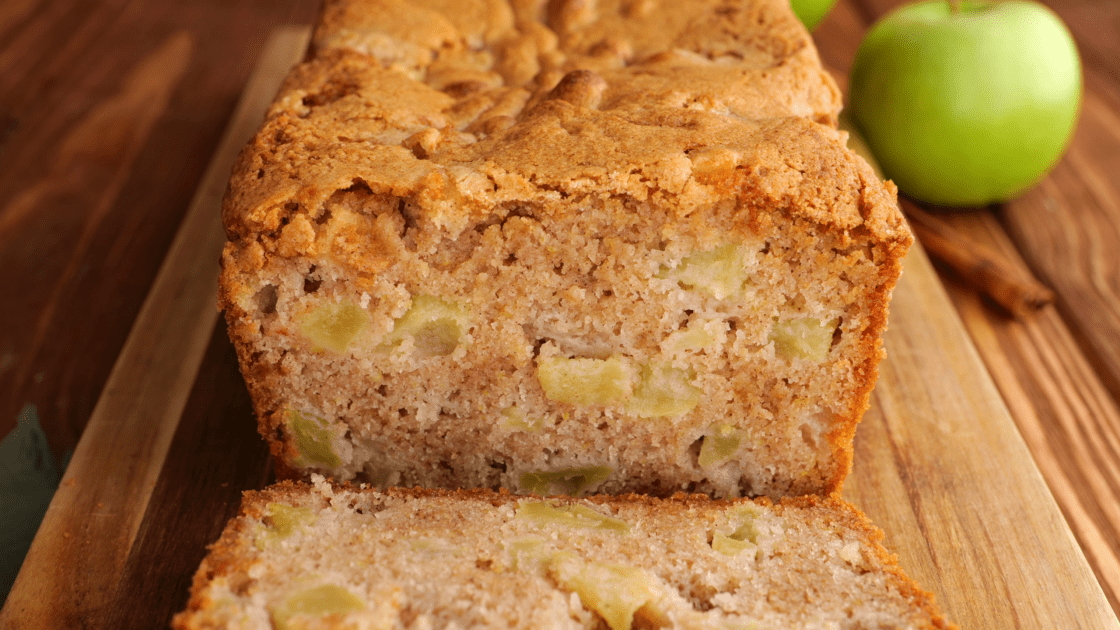 With a hint of spice and everything nice (including juicy apple bits), this easy and quick apple bread recipe is moist with a tender-crisp crust on top. You should also check out my cinnamon apple bread recipe.
Do you know what pairs superbly well with all of these apple recipes for fall? A glass of hot spiced apple cider, of course! Well, I think all of these apple recipes will keep you busy this fall… and next fall… and the one after that! Enjoy!