If you're on the hunt for Easter menu ideas, look no further. This blog post features 20+ ideas and links to side dishes, main meals, desserts, drinks, and so much more. Happy Easter indeed!
Easter is big doings in the South. I'm not sure if it is as big elsewhere because, well, I've never been anywhere but the South on Easter morning. We wake up early on Easter Sunday to find what Easter eggs and other treats the Easter Bunny have left us, head off to church, and then to my mother's house for a wonderful meal and an afternoon of fun. Our spread for Easter is almost as big as it is for Christmas so I like to plan ahead and have most of the work done ahead of time, leaving me time to enjoy the day.
Today I'm bringing you a long list of Easter menu ideas. This post contains recipes for side dishes, dinner rolls, main courses, desserts, and beverages! Just click on the link below each picture to be taken to the recipe. I'm also going to tell you beneath each recipe how far ahead I assemble the dishes in case you want to streamline your Easter as well. This leaves you spending less time in the kitchen and more time with your family, which is what we all want, right?
From The Southern Plate family to yours, we hope you have a wonderful Easter and enjoy a delicious Easter feast!
Easter Menu Ideas
Side Dishes
You gotta have at LEAST one deviled egg tray at Easter because they are so good.
Can make two to three days ahead of time.
For an extra special treat, serve these dinner rolls drizzled with honey!
Make the day of the meal.
No list of Easter menu ideas is complete without mashed potatoes. My MeMe's mashed potatoes with evaporated milk simply melt in your mouth. For something different, opt for a serving of mashed sweet potato instead.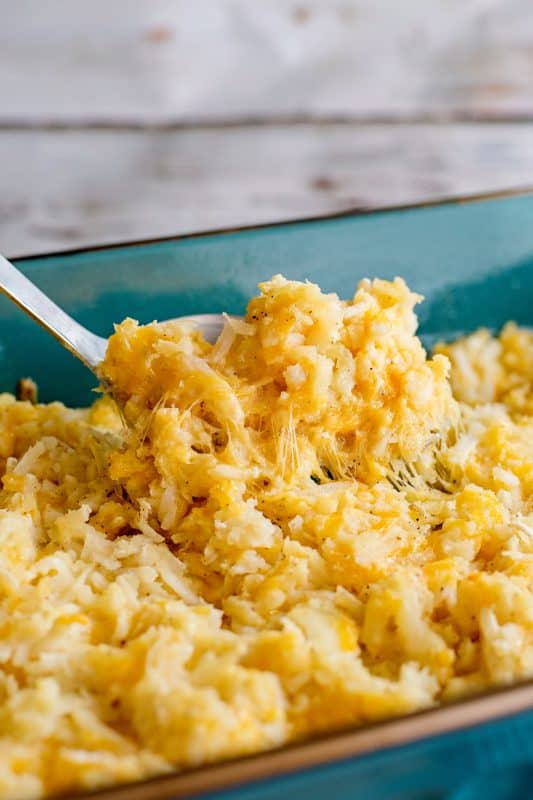 Creamy, cheesy comfort food. What more could you want? This is also a great option for Easter brunch.
You can assemble both of these the day before your Easter meal. Bake the casserole in the oven just before serving and reheat the mashed potatoes in the microwave.
When it comes to Southern side dishes, green bean casserole is a classic I serve with every Easter dinner. This recipe features a rich creamy sauce, crunchy fresh green beans, and French's crispy fried onions on top.
Assemble up to 24 hours in advance then add the crispy onions before baking on the day.
Mama and Grandmama are ga-ga over this salad!
Served cold like a potato salad, you can make it two days ahead of time.
I love this stuff, my Daddy loves this stuff, my Mama loves this stuff, and my Grandmama loves this stuff. I call it a taste and texture explosion, as it's simultaneously creamy, crunchy, sweet, and savory. You don't want to miss adding this to your Easter menu.
Make up to three days ahead of time.
This mac and cheese recipe is a Southern Plate favorite and a family favorite. We have to have this every year at Easter or the men and children will disown us. There are multiple mac and cheese recipes on Souther Plate, including cauliflower mac and cheese and crockpot mac and cheese too.
Make the day of the meal.
One of the first vegetables of spring is asparagus, so popping some asparagus on the grill is one of the most popular vegetable side dishes to add to your Easter menu.
What should you serve alongside the grilled asparagus? A serving of candied carrots, of course. Two great Easter sides you can quickly prepare the day of your Easter dinner.
This is a great and easy-to-make Southern side dish (or main meal). It's also the perfect dish to whip up the day after Easter with the leftover ham bone. YUM.
Easter Main Meals

When it comes to Easter menu ideas, the most important Easter recipe is of course baked ham. An Easter ham is a must on any Southern dinner table. I particularly love this glaze recipe as it only includes 4 simple ingredients.
Bake the glazed ham the day before and reheat.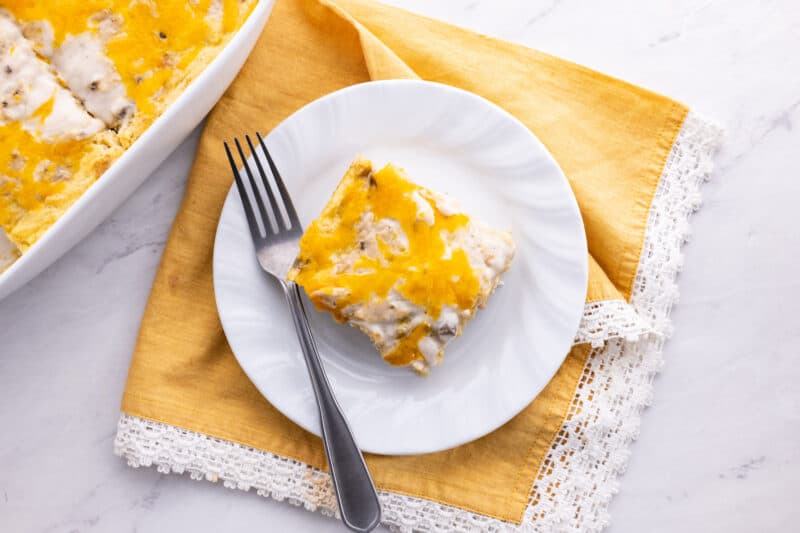 In case you're not in the mood for ham, here is a chicken main dish alternative that is assembled the night before and baked just before serving. Another option is a simple roasted chicken.
Wait a minute, why wouldn't you be in the mood for ham? ~blinks~ Well on the off chance ya are, here ya go!
This recipe must be assembled the night before and baked just before the meal.
Easter Dessert Recipes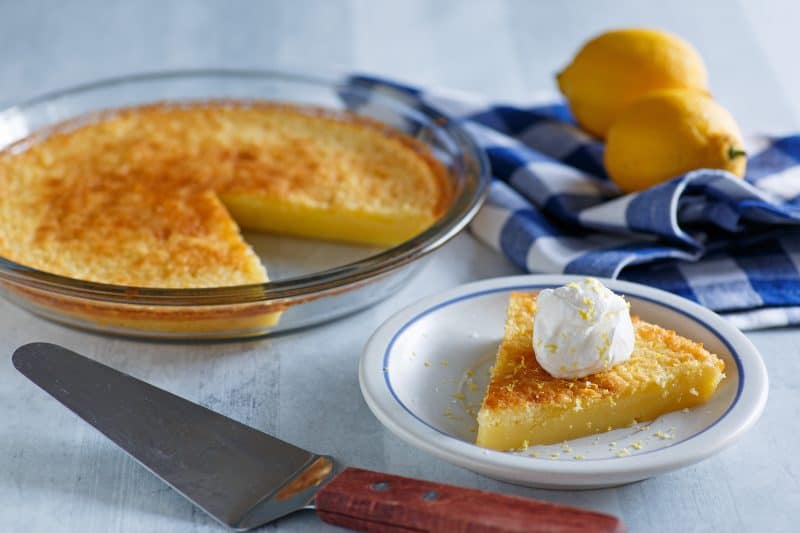 This is the MUST HAVE pie each Easter and one of the easiest pies you'll ever bake (I promise).
Can make up to two days ahead of time.
Celebrate Easter with fresh strawberry pie. I love this pie so much, Mama always makes two so she can send one home with me. She told me this morning that she's making them later this week for Sunday! WEEE! I also have recipes on Southern Plate for strawberry Jello pie and strawberry cream pie. Pick your poison!
What a delightful dessert! Serve it as a side salad along with the meal if you like.
Make no more than one day ahead of time.
This is my Daddy's favorite cake for Christmas and Easter. Some folks around here call it "rotten cake" because it is so good you want folks to think it's rotten and keep it all to yourself!
Can make it three days ahead of time.
One of the most popular Easter recipes, instead of a traditional carrot cake, why not try these delicious carrot cake blondies?
They can be made and stored in the fridge up to 3 days in advance.
How cute are these Easter-inspired cream cheese mints? They're the perfect Easter sweet treat or snack.
Cream cheese mints will last up to 14 days when stored in the fridge, so you can definitely make these ahead of time.
Easter Drinks Menu

Finally, here are some recommendations for drinks to add to your Easter menu. Firstly, it's not Easter in the South without sweet tea, of course. Other refreshing drink options include watermelonade and fresh strawberryade.
More Easter Treats
Before you go, you might want to check out these other blog posts. Here are 15 recipes that use leftover ham and fun kid-friendly Easter activities (plus even more Easter recipes). Have a great Easter, folks.
Spring is nature's way of saying,
"Let's party!"
~Robin Williams