50+ Southern Summer Recipes
Whether you're looking for a light lunch, a refreshing side dish, a summer salad, or a delicious dessert, here are over 50 of my favorite Southern summer recipes.
Hey friends!
This morning I got to thinking about the things that, when I think about folks going their whole lives without ever trying them, just make my heartache. From that list, I came up with a few that would be perfect to make right now. And thus, this bumper list of Southern summer recipes was born!
There's an easy summer Southern food recipe for everyone below. Whether you're searching for sensational summer side dishes, a refreshing and light lunch, or a delicious Southern dessert.
Southern Summer Recipes
Lunch
Firing up the grill is a summer rite of passage. But spoiler: there's no grill needed to make these grilled chicken tenders. They're a copycat version of Cracker Barrel's grilled chicken tenderloins, marinated in a zesty flavoring to make tender and juicy chicken tenders the family will love.
It is summer, tomatoes are coming in, and that is the ideal time to partake of their tomato-y goodness. This is what I make for lunch several times a week making my summer mozzarella expenditures rival our electricity bill. Another dish to make with fresh tomato is this tomato, okra, and bacon recipe.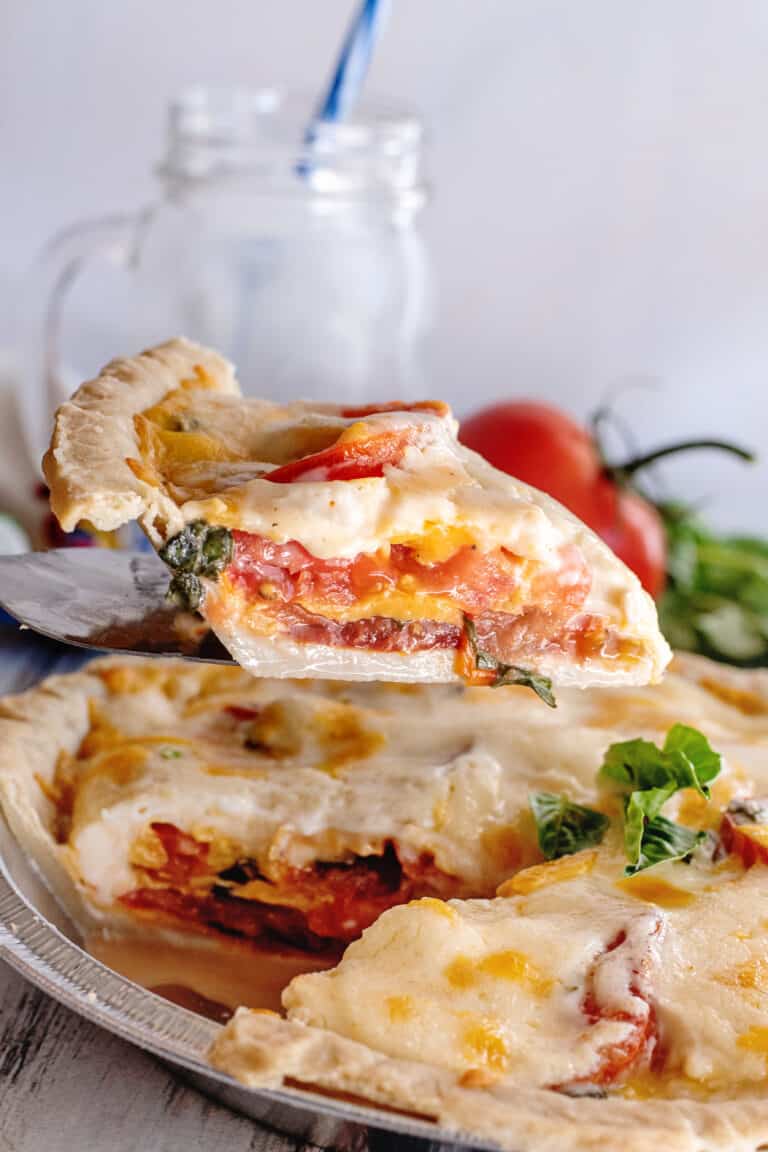 Nothing makes me think of summer like this easy cheesy Southern tomato pie recipe. It uses fresh ripe tomatoes directly from my garden, as well as balsamic vinegar and fresh basil in a flaky pie crust.
If you have five minutes to spare, make this scrumptious and creamy old-fashioned ham salad recipe and you'll know exactly why it's a go-to lunch in the South. You may also like my ham pasta salad, another great Southern summer recipe for lunch, a barbecue, or a potluck. If chicken is more your style, don't worry, I also have a chicken salad for sandwiches recipe.
Dinner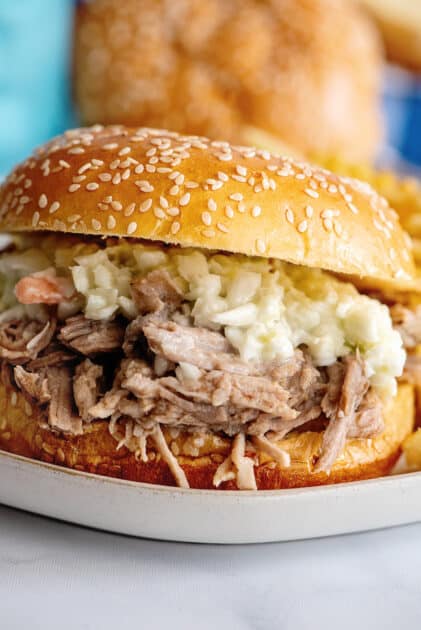 It's not summer down South without some scrumptious barbecue. This recipe includes a mix of interesting ingredients to make the juiciest and most flavorful meat for pulled pork sandwiches. Trust me, you're gonna want to give it a go. To make pulled pork burgers, serve them with coleslaw, vinegar slaw, or burger slaw, and some Alabama white bbq sauce. SO tasty! You can also use this recipe to make pulled pork sliders.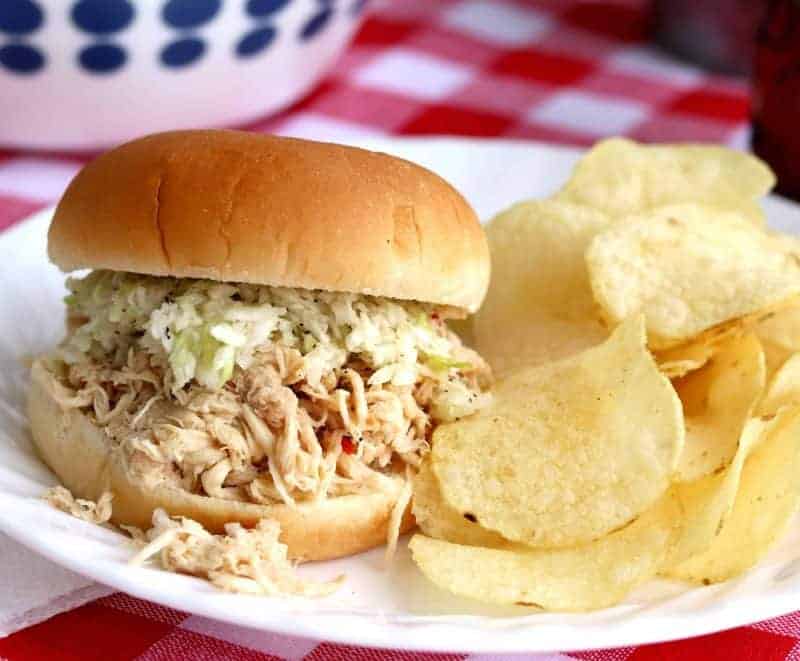 This is a chicken version of my pulled pork recipe that can be found at just about any BBQ joint in North Alabama. Many folks forego the sauce entirely because it is already juicy and flavorful so nothing else is needed.
We all gravitate toward seafood over the summer, so why not try some fried catfish? Even if you're not a seafood person, I guarantee you're still going to want to give this a try. Catfish is a "clean" and delicious-tasting fish, and this recipe is simple, inexpensive, and so easy to make.
This summer squash pasta recipe is ready to eat in 20 minutes. The fresh summer squash is so flavorful thanks to the toasted pine nuts, crumbled cheese, minced garlic, and brown butter.
You can't have a post of Southern summer recipes without Southern fried chicken! This is an easy and fuss-free take on the Southern classic and includes the most delicious ranch dressing and buttermilk coating. Underneath that crunchy skin is the most tender and moist chicken imaginable.
These tender fall-off-the-bone baby back ribs are baked in the oven in a delicious barbecue sauce. Add your favorite side dishes below for the perfect Southern supper.
Southern Side Dishes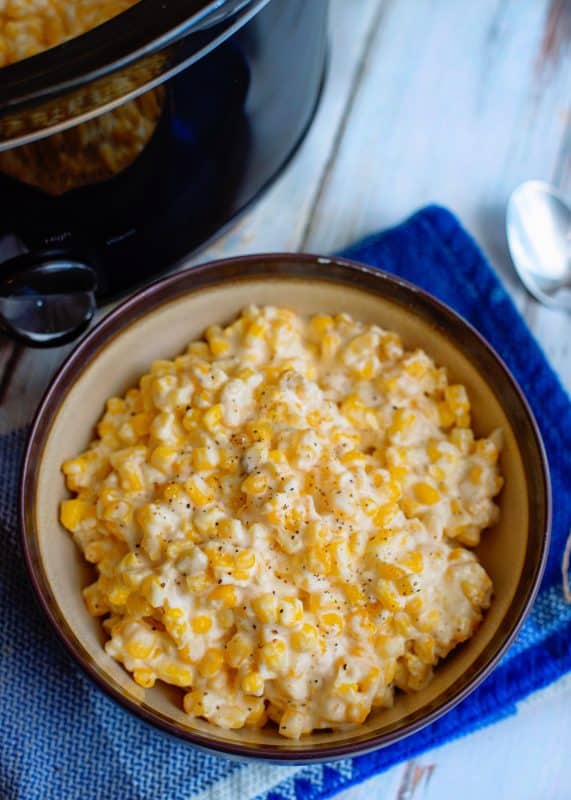 I love to make corn-based Southern side dishes every summer and this crockpot creamed corn recipe is a winner! It has the same rich and creamy old-fashioned flavor you know and love but is so easy to make with just 5 ingredients and a hands-off cooking method. We love hands-off cooking in summer, right? A similar recipe without the crockpot is my easiest-ever creamed corn. Take your pick and enjoy!
Another side dish that screams summer is this simple but sensational zucchini and squash recipe. It's quick, easy, and the perfect healthy summer side dish for any meal. All you need is zucchini, yellow squash, butter, salt, and pepper. Enjoy it with my Southern fried chicken for the ultimate soul food and summer dinner option.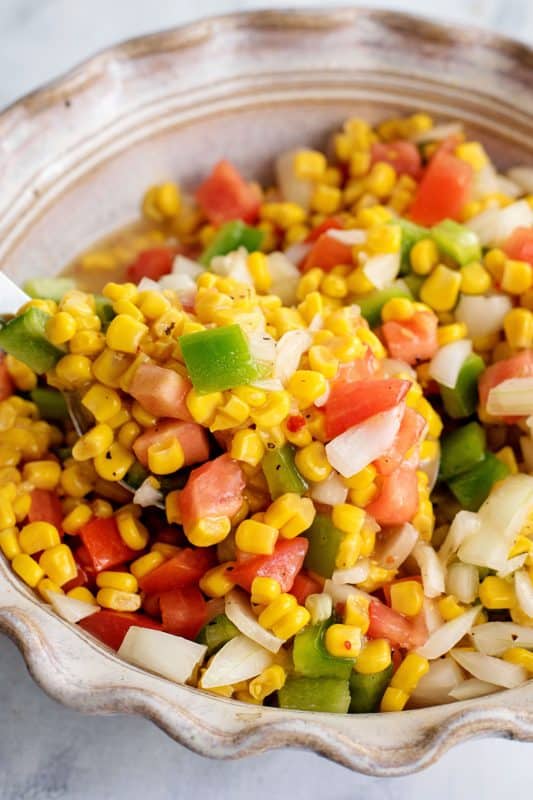 When you're looking for something cool and refreshing to take to a barbecue or potluck, check out this summer corn salad. It has a blend of great flavors that work together perfectly, including fresh corn, onion, bell pepper, tomatoes, and Italian dressing. Plus, it's so easy to make and you can make it up to two days in advance. Are you sold? Another option is this superfast corn succotash recipe.
Green tomatoes and summer go hand-in-hand, so you better make some fried green tomatoes this summer!
This is my quick and easy take on a classic Southern deviled eggs recipe. Don't worry, these keto-friendly deviled eggs still feature the same deliciously creamy and perfectly seasoned flavor we know and love.
With a sneaky shortcut, my quick and easy loaded baked potato salad recipe is so full of flavor, with crispy bacon, boiled egg, mayo, mustard, and sweet pickle relish. Take this Southern summer recipe to your next potluck and you'll have a line of fans. Check out my mashed potato salad and German potato salad too.
What do you get when you combine baked beans, ground beef, crispy bacon strips, and lots of flavorful seasonings? This easy baked beans with ground beef recipe that's out of this world!
You may think this is a big call, but I'm here to tell you that this Dixie cornbread with buttermilk is the best cornbread recipe you'll ever try. If you want the moistest classic Southern cornbread, you need this recipe. It's the perfect compliment to all those delicious barbecue meat recipes above.
Learn how to cook collard greens with this super simple and easy Southern collard greens and tasty hot pepper sauce recipe.
Crunchy and bursting with flavors, these low-carb, gluten-free, and parmesan-crusted baked zucchini fries are there to satisfy your crunchy cravings.
Dessert
This is one of those nearly forgotten Southern recipes from days of old. Scraps of flaky biscuit dough were spread with butter, sugar, and a bit of cinnamon (sometimes), then rolled up and cut cinnamon roll-style and cooked in a sweet milk sauce. Think cinnamon roll but without so much cinnamon and an amazingly sweet, creamy sauce. I have two versions of the recipe. The one above is a shortcut, every bit as good, that uses canned crescent rolls. The "from scratch" version can be found by clicking here.
I think just about every family I know makes this cobbler recipe and for good reason. It's simply the best and it makes your stomach happy when you eat it. I am pretty sure it could bring about world peace. It's so good you might even end up getting a free pony or winning the lottery, or just feel like you did.
Peach pie is a wonderful thing. But when you make a real old-fashioned fried peach pie, using dried peaches that have been "cooked up" with sugar and butter, most folks aren't prepared for the huge difference in flavor it has. Take peaches and magnify their taste times ten and that is about what these are.
But wait, there's more. Check out these Southern peach pie recipes: buttermilk peach pie with canned peaches, and peaches and cream pie. Or these fried pies or chocolate fried pies.
Strawberries and summer go hand in hand. There are many scrumptious strawberry recipes on my blog, like fresh strawberry pie, strawberry cream pie, and fresh strawberry jam. But this strawberry poke cake includes a tender and moist white cake filled with flavorful strawberry jello. It's then topped with whipped cream and fresh strawberries. It's so refreshing and so easy to make.
This homemade banana pudding recipe includes making the creamy vanilla pudding from scratch and then serving it over Nilla wafers and fresh-cut bananas for the most delicious classic Southern dessert. I also have recipes for frozen banana pudding cups, which is a great make-ahead summer dessert. Then there's banana pudding with meringue topping. Enjoy!
This easy homemade peach ice cream recipe uses only 3 ingredients (and no eggs). The sweet and juicy peaches and cream flavor makes for the perfect summer treat. Because it isn't a Southern summer without ice cream!
Drinks
Pair any of these Southern summer recipes with a glass of refreshingly sweet and tart old-fashioned lemonade. This is a summer staple in the South along with iced sweet tea. Fortunately, all you need is three ingredients: sugar, water, and lemon juice. It will be ready for you to enjoy in 10 minutes. I just know your family will love it as much as mine! Another fun, fruity, and non-alcoholic drink to try this summer is this tropical pink recipe.
More Summer Recipes
But wait, there's more! For more summer recipe ideas, check out these posts:
I always like to look at the optimistic side of life. But I am realistic enough to know that life is a complex matter.
~Walt Disney